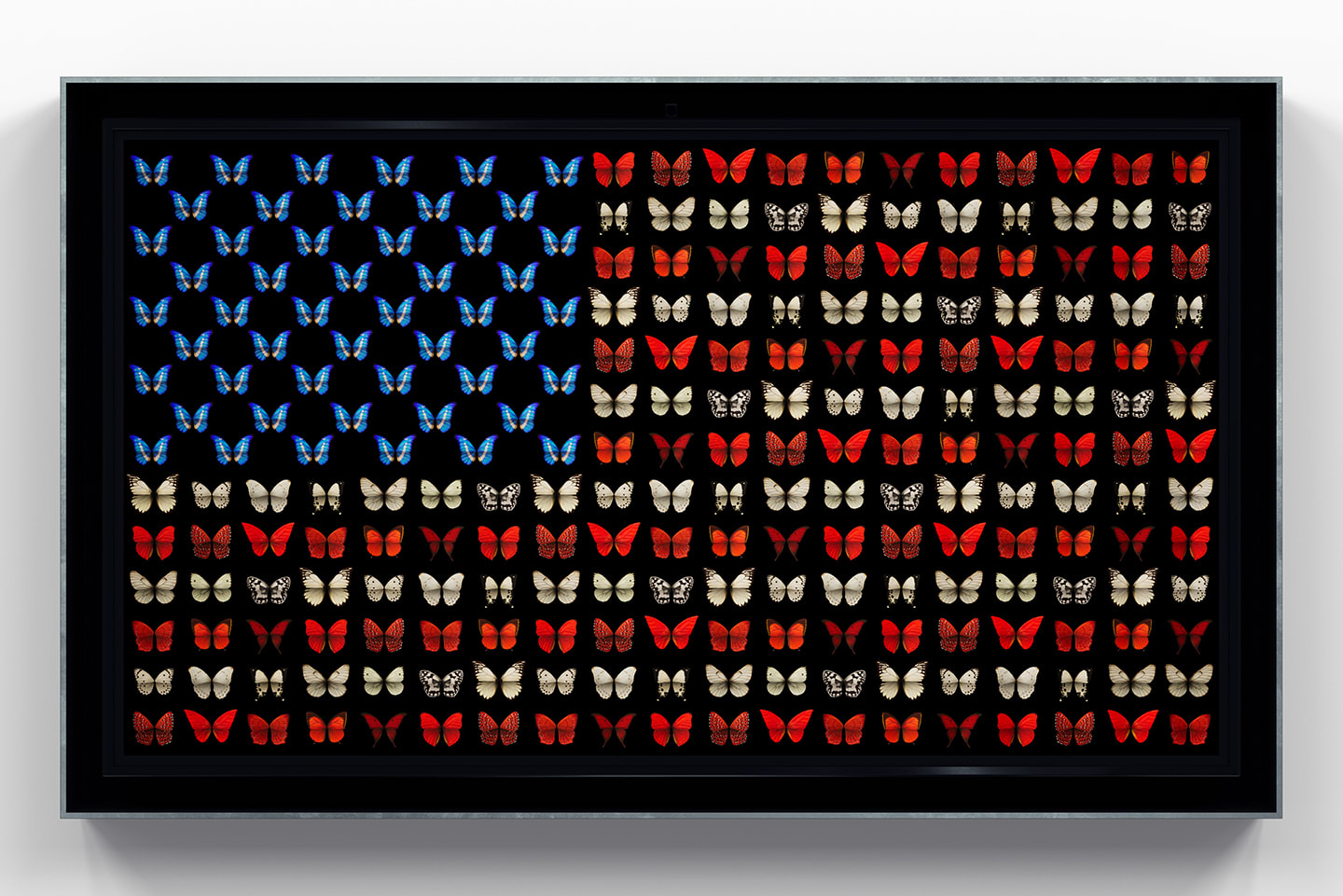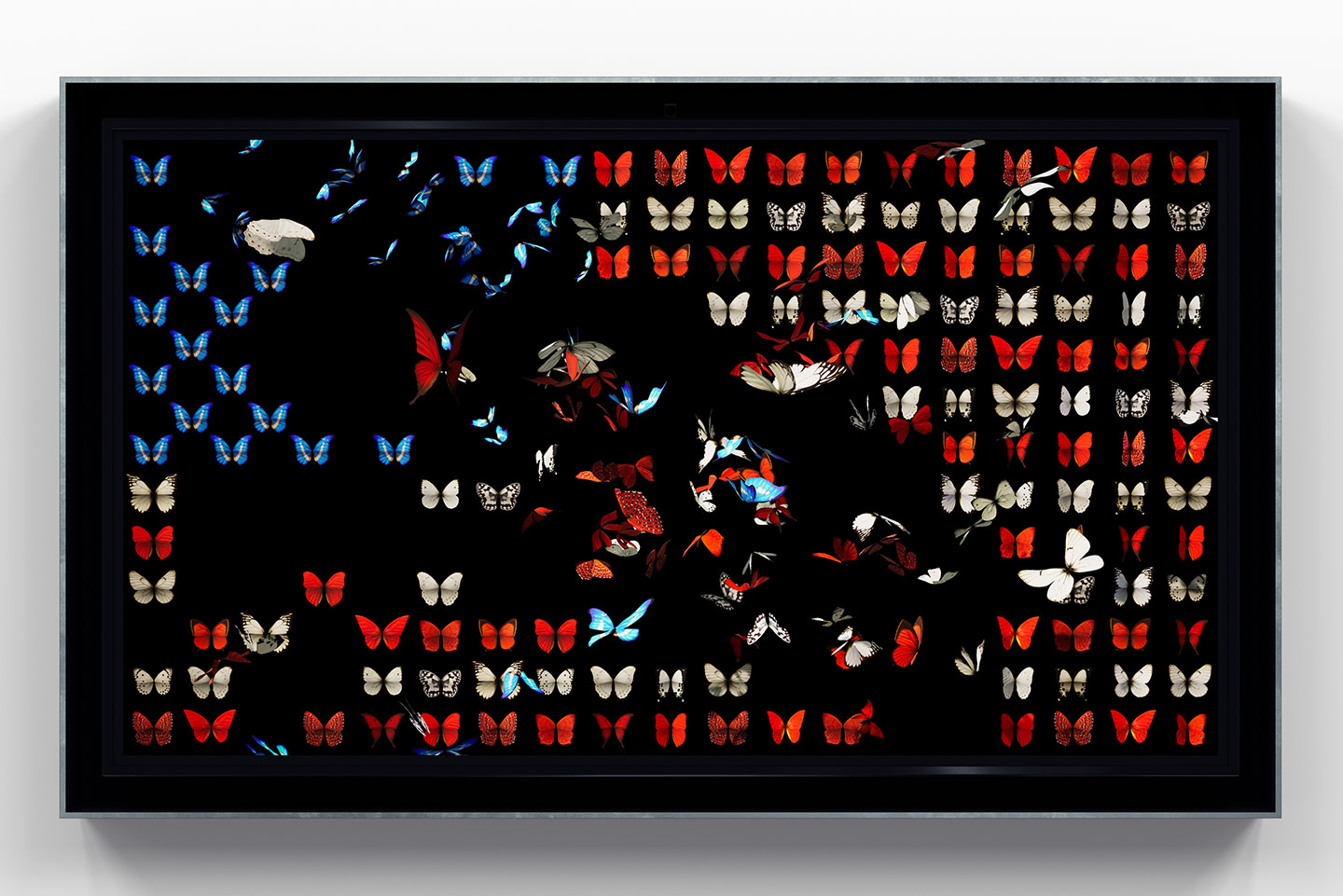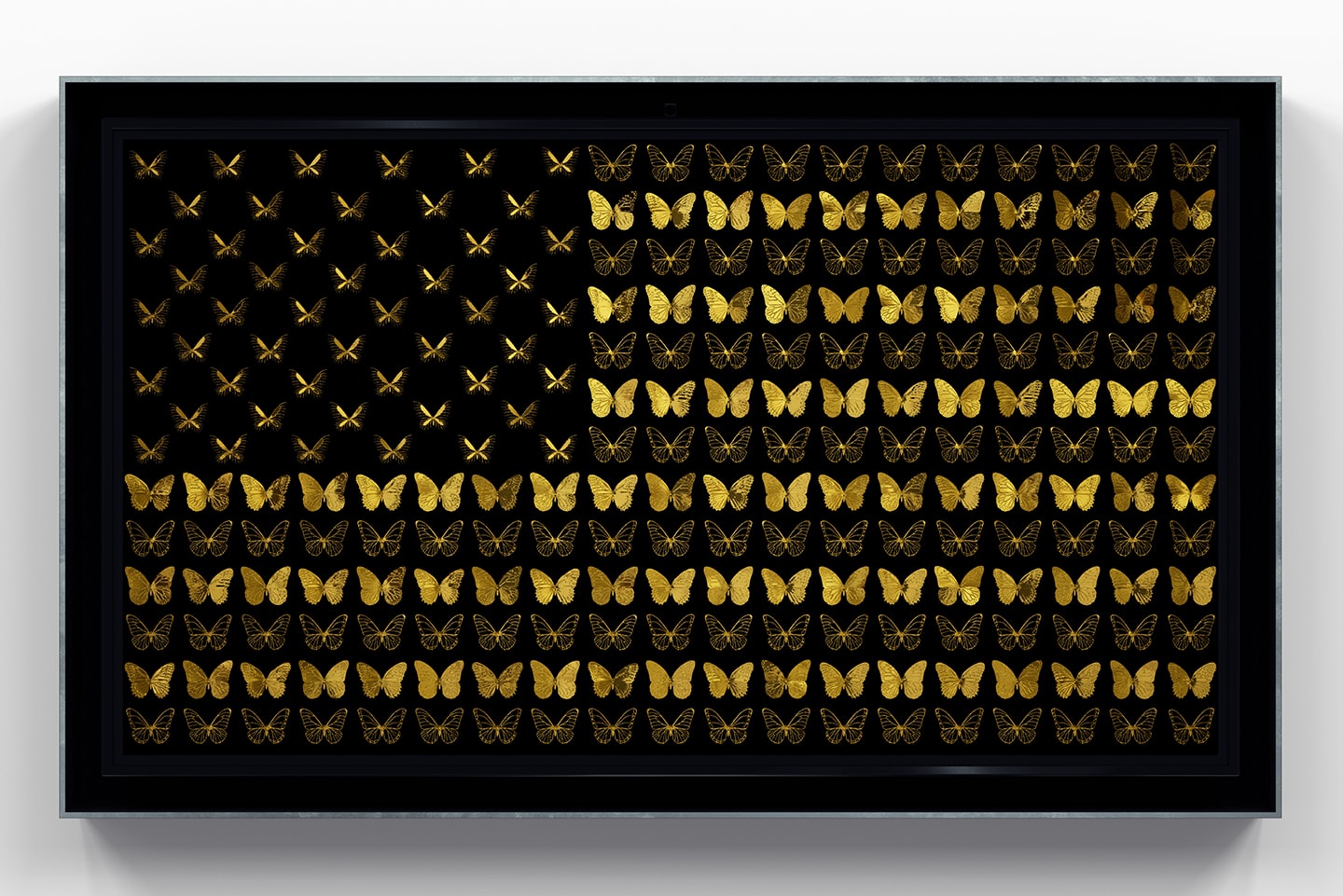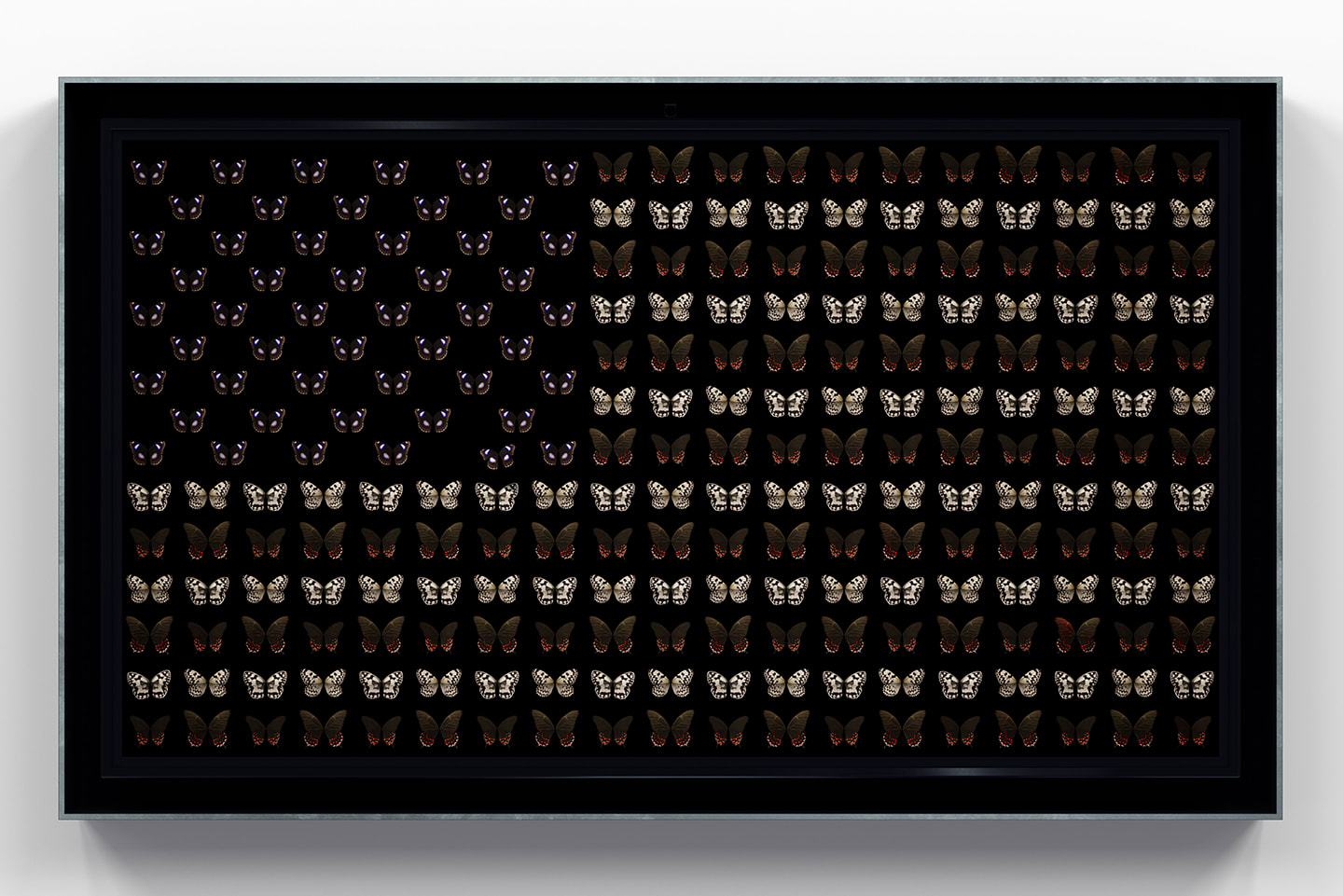 2020
Code, electronics, 86" touch display screen, sensor, aluminium
128 x 211 x 18 cm
World Stage, US
World Stage uses digital representations of global species of butterflies to animate the powerful iconography of worldwide flags. In a year when national, political and social identity has been brought to the forefront of our minds, we are ever more aware of the rich symbolism of the flag - what it means to display it and what it means to disrupt it.
The iconography of each flag alludes to a specific geographic area or population identity, whilst the large digital piece has the ability to erupt in a swarm of colour and movement evoking freedom of thought and expression. Ultimately, the butterflies return to their intended, iconic design, representing the unity and collectivity that Harris also represents here.
The transition to monochrome and metallic butterflies unifies the national flags in a poignant way. Taking this material transformation to another level, the presence of the viewer's own reflection across the surface of the metallic butterflies signifies our individual responses to the flag's iconography.
'No work of art could communicate better this inherent, live link, between us, living 'under' a flag, and living within a flag: we are the flag that we are seeing.'
Joachim Pissarro, Art Historian