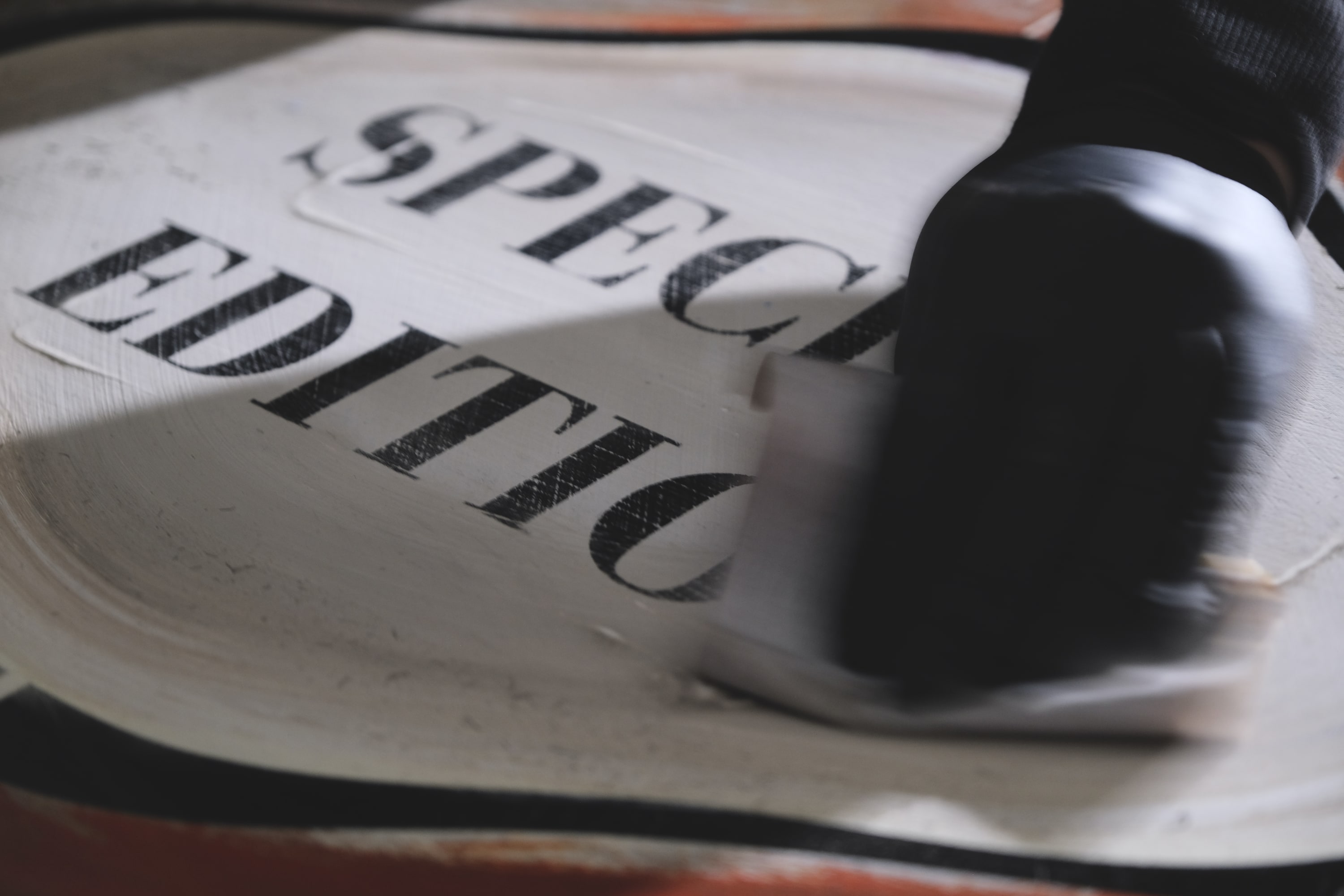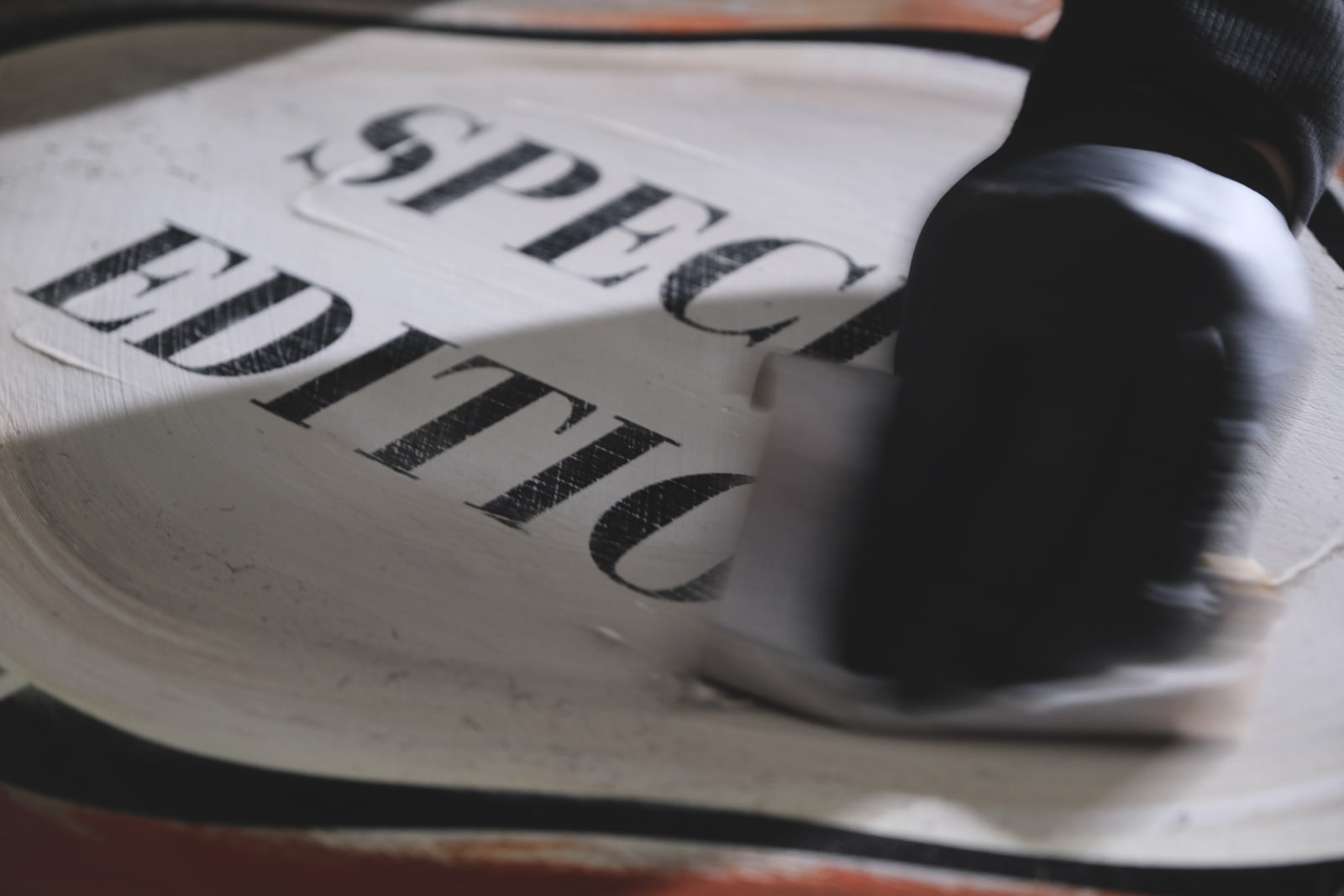 James McQueen is a British artist based between London and New York. Operating under a pseudonym, he has created paintings publicly as James McQueen since 2017. Born from his admiration of iconic vintage books, McQueen's art appropriates the design and branding of an inexpensive, mass-produced and consumed product to echo Andy Warhol's appropriated imagery in the Campbell's Soup paintings. Like Warhol, McQueen celebrates the everyday product by making these book covers monumental and vibrant.
'I've always been interested in the way that books age; if you've got a stack of books on a shelf, the daylight will create incredible effects, making each cover fade into a spectrum of different colours. I want to create that old, that wear and tear, that authenticity. The exposure of these layers represents the history and journey of the artwork, just as a used book will have its own story.'
James McQueen
While Warhol's subjects were largely drawn from his own everyday experience, McQueen represents an object that has purely sentimental relevance to him; these books were all published before he was born. For the artist, the age of these objects significantly contributes to their aesthetic appeal and his paintings are symptomatic of this. They convey the illusion of patina, stains, faded colours and tattered edges.
Selected Works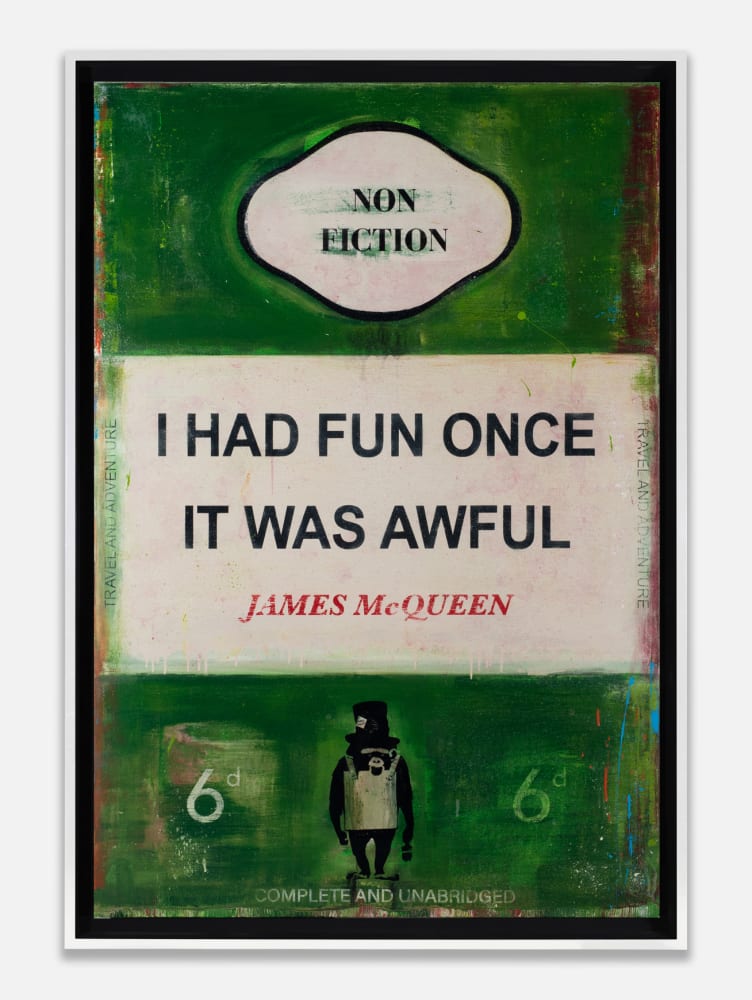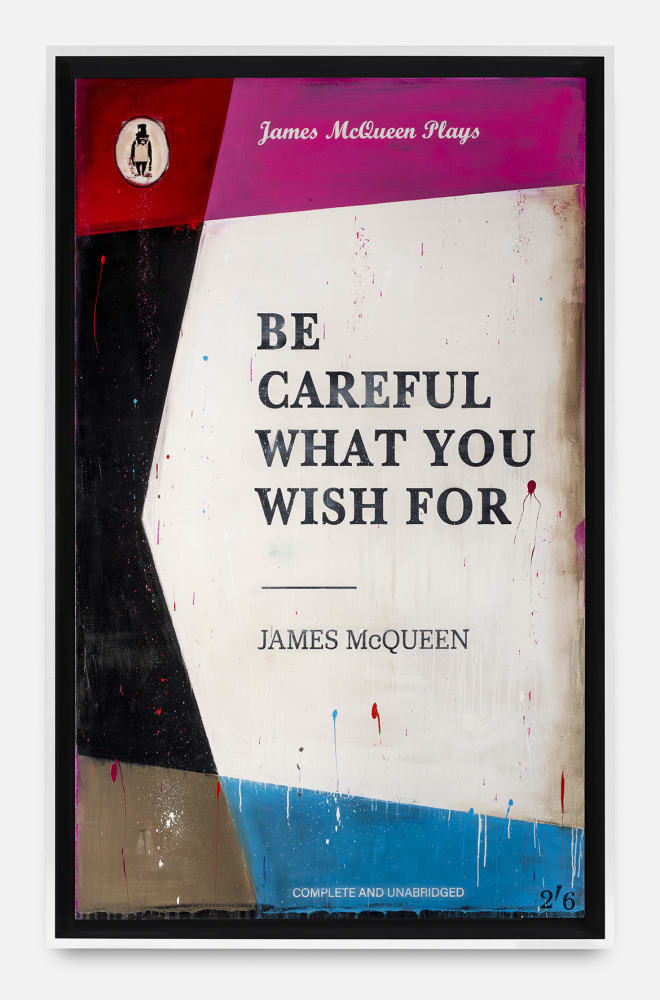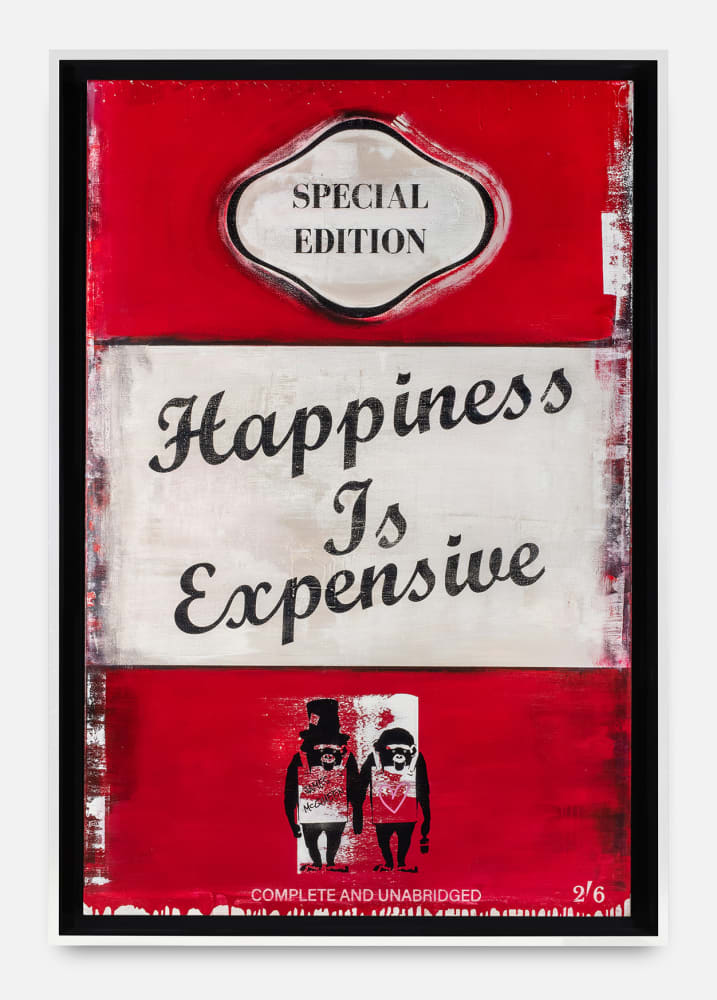 'A book that has been passed down has had a life … Everyone who owns it has put their little stamp on it, like a tea mark, pencil scribbles, or folded page corners.'
James McQueen