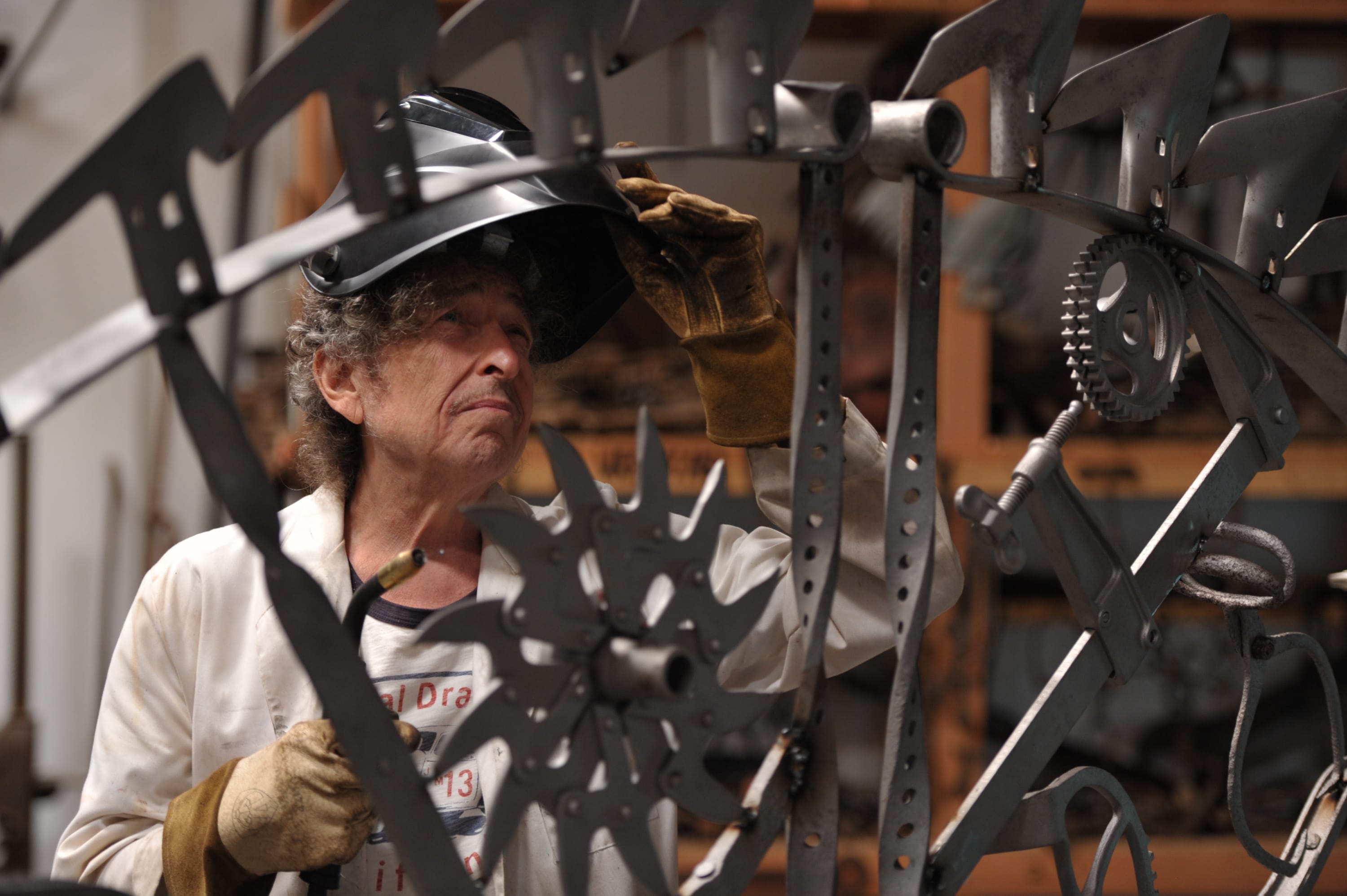 Bob Dylan is a worldwide cultural icon who has been inspiring audiences for six decades. Through music, words and art, Dylan remains restlessly creative, continually reinventing himself and challenging his audience in new ways. His expansive body of visual art includes works on paper, paintings, sculpture and large-scale installations, across several major series of work since 2007.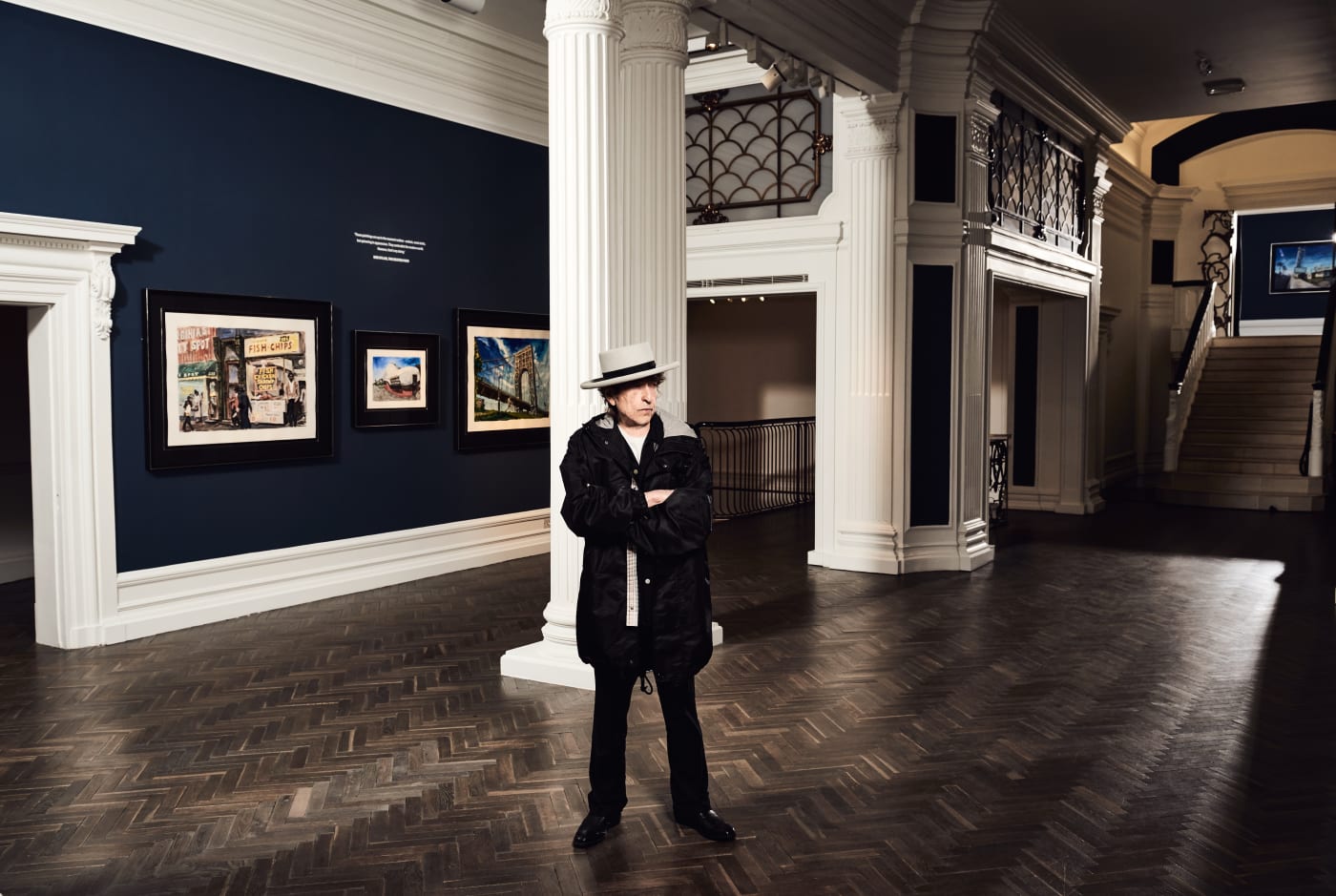 'A real artist made these drawings and paintings. Their integrity is compelling. They demand to be looked at, for their awe and wonder at the beauty and grandeur of being alive. These are the pictures of a true poet.'
Jonathan Jones, Art Critic
Although internationally known as a singer and songwriter, Bob Dylan is also an author, film director, actor, disc jockey and visual artist. One of the most influential and, at times, controversial figures in the music industry of the past five decades, he has sold over 125 million records around the world and since 1988 has played around 100 shows a year in the 'Never-Ending Tour'.
'Dylan became a brand because brands aspired to become more like him: to matter, to delight, to enrapture and, above all, to last.'
Neil Spencer, The Guardian, 2021
PAINTINGS
Bob Dylan has produced five major series of paintings since his first gallery exhibition in 2007. The first of these,
The Drawn Blank Series
, based on his drawings created whilst on tour in the late eighties, is characterised by bold colours, loose brushwork and his sometimes surreal use of perspective and subject matter. During an intensive burst of artistic activity, Dylan then went on to produce
The Brazil Series
(2010)
, The Asia Series
(2011) and
The New Orleans Series
(2013), each of which are drawn from life, memory, archival film and photography and reflect a wide range of influences from European modernism and contemporary art. Dylan's ongoing series
The Beaten Path
(2015–) presents a panoramic vision of the American landscape from Dylan's particular perspective with canvases that showcase his incredible mastery of bold, unabashed colour. The artist's most recent works, which have not yet been exhibited in public, demonstrate a renewed focus on the anonymous, often isolated figures that occupy this landscape, recalling the work of the great American realist artists of the twentieth century.
'In some paintings, the brightness of reflected light was brought forth in evident brushstrokes. Sometimes sunlight hitting certain places would contrast deeply with areas of shadow.'
Bob Dylan, Vanity Fair, 2016
'Dylan's imagination has always been keenly visual as well as aural; brilliant and indelible imagery runs through his lyrics and this imagination has long found expression, as well, in his paintings, drawings and sculptures, which have brought him a new kind of worldwide recognition and acclaim.'
Tom Piazza, Mondo Scripto, 2018
LYRICS & DRAWINGS
Mondo Scripto features some of Dylan's most renowned lyrics, handwritten in pen on paper and each accompanied by a corresponding graphite drawing. They demonstrate a direct engagement between his visual art and his songwriting. Dylan's lyrics can be oblique or straightforward, elevated or conversational. He is a master of the songwriter's craft. Dylan returns to songs again and again - tweaking and reworking them. In live performance, he often presents a new version of a well-known song. For Mondo Scripto, some songs have had a few lines changed, while others have had verses completely rewritten. The pencil drawings continue this dialogue between past and present, fixed and fluid, conducted by an artist who changed the relationship between music and words forever.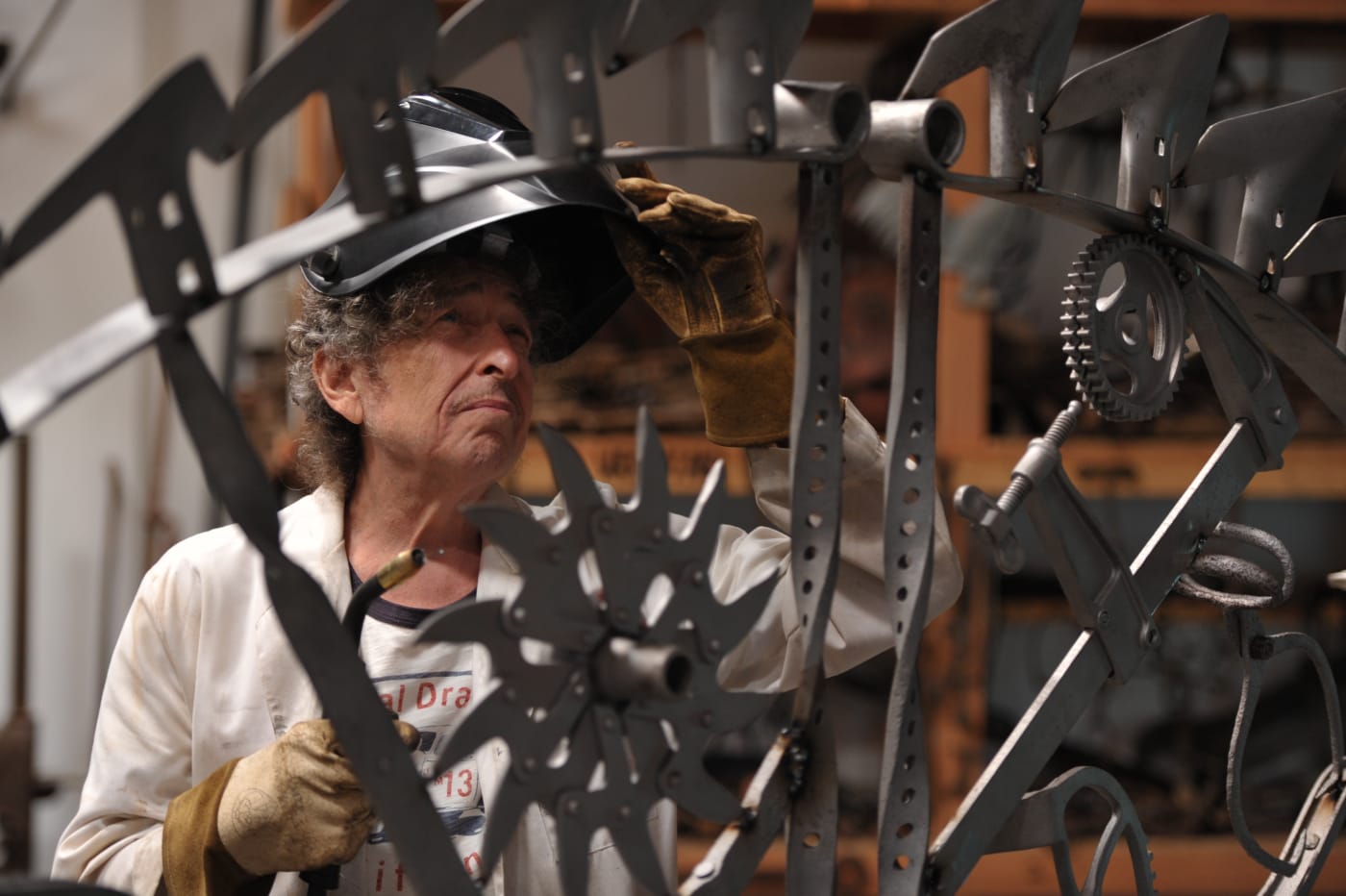 SCULPTURE
Growing up in an area known as the 'Iron Range', Dylan was surrounded by industry during his childhood. Reclaimed by the artist, the tools of the past now adorn gates, screens, furniture and wall hangings. With their repurposed parts given a new function, the Ironworks retain both the rawness and the history of their origins. The gates are carefully crafted, and contain symbols, jokes and allusions. They are decorative and they are functional. You can appreciate the gates as art, interpret them as metaphors, or you can simply close them to create peace and safety.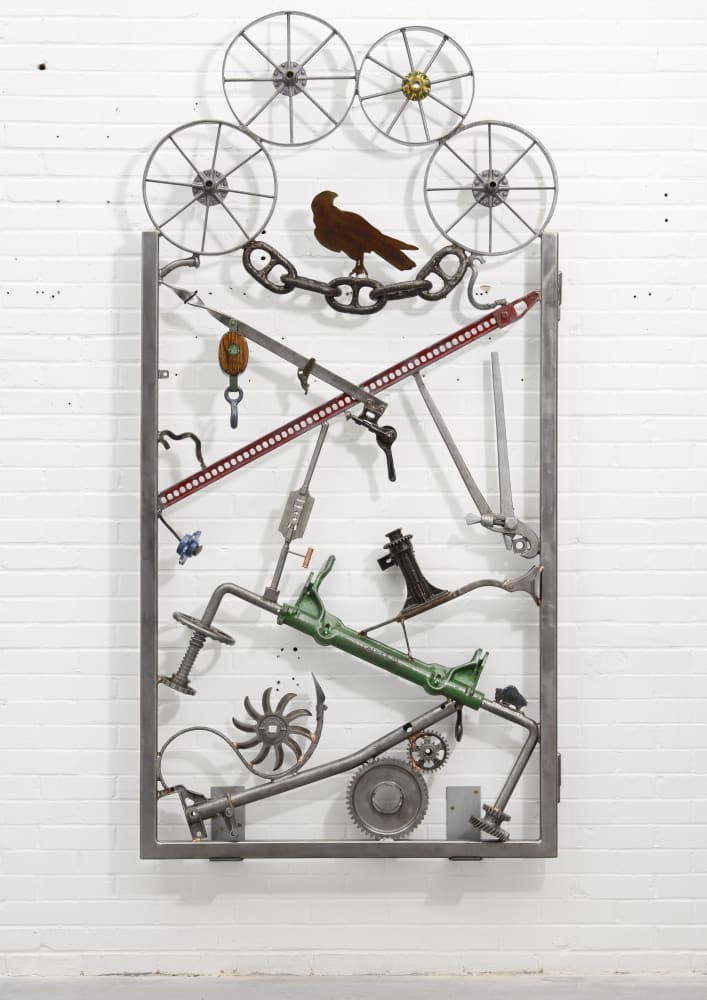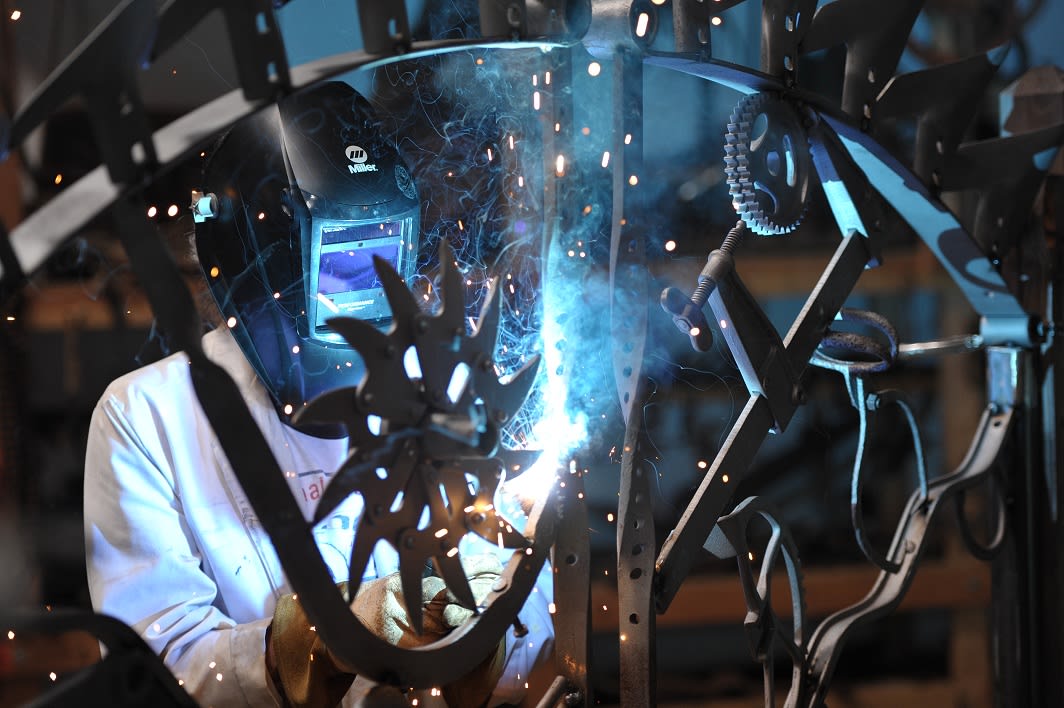 BOB DYLAN
RETROSPECTRUM: A museum exhibition spanning five decades of Dylan
Modern Art Museum, Shanghai 2019-2020
Today Art Museum, Beijing 2020
Jupiter Museum of Art, Shenzhen, 2021
In 2019, Dylan's first comprehensive solo museum exhibition Retrospectrum opened at the Modern Art Museum, Shanghai, and was the most visited exhibition in Shanghai in 2019. Spanning five decades of Dylan's career and seven series of works, Retrospectrum marks the artist's most comprehensive art exhibition to date featuring more than 250 artworks in an array of media.