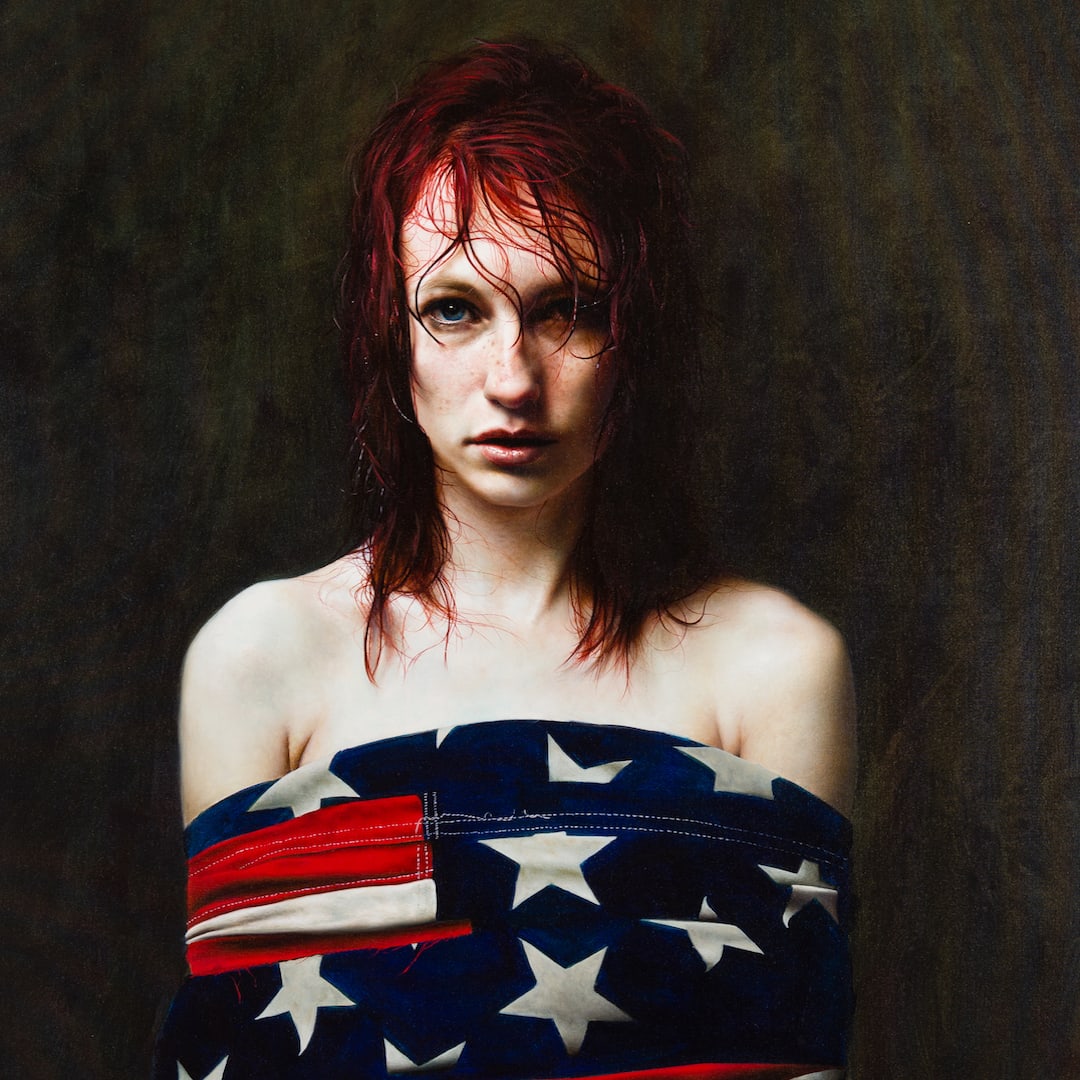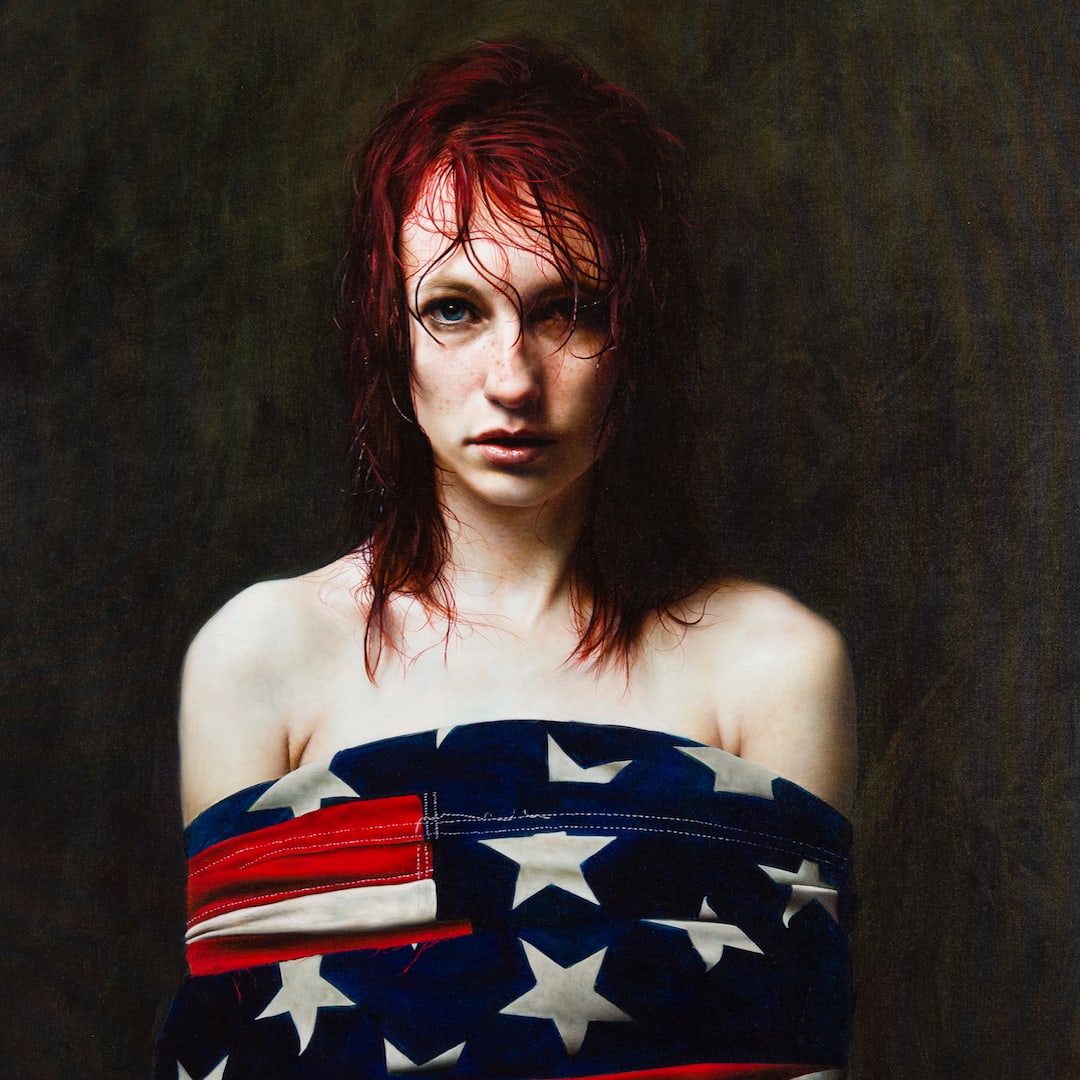 Painting in oils in a glossy, realistic style, contemporary British artist Mitch Griffiths produces troubling modern portraits that address issues of identity and inclusion, obsolescence and conflict. Recalling the monumental canvases of Old Master painters, Griffiths plays on the striking juxtaposition of traditional stylistic devices with unapologetically contemporary subject matter.
Selected Works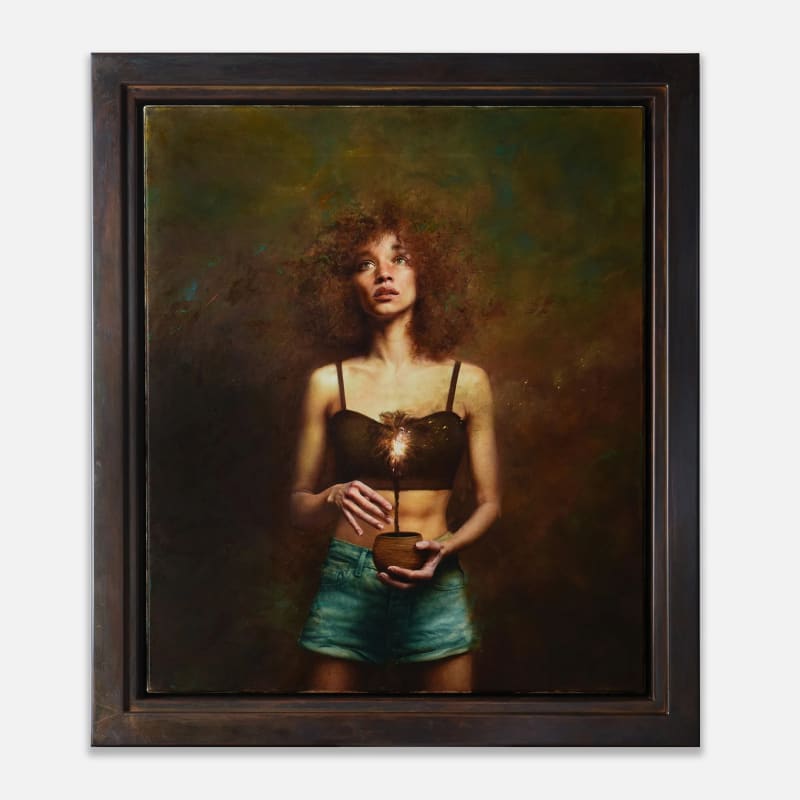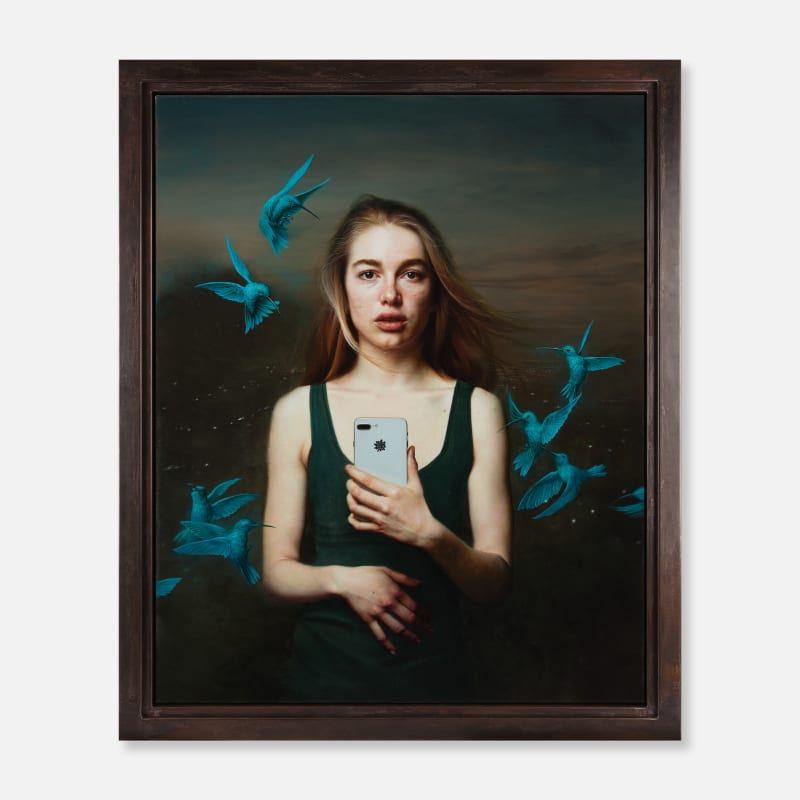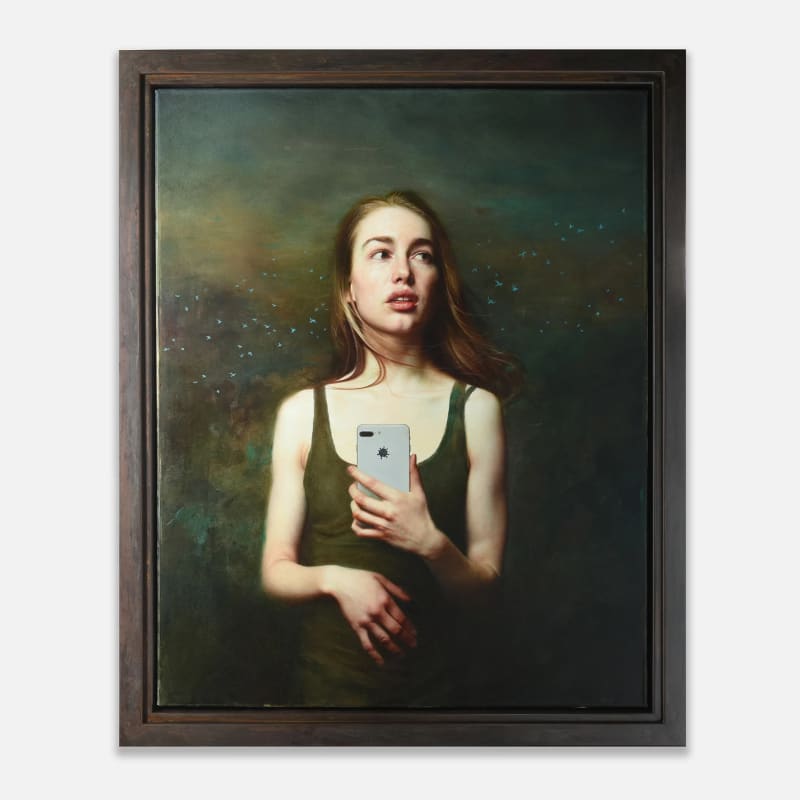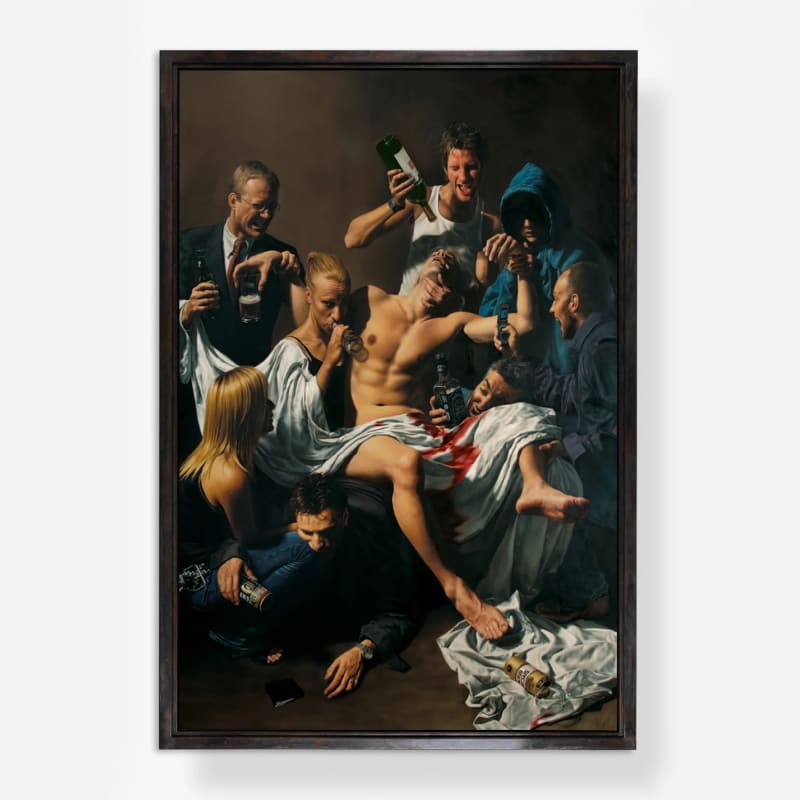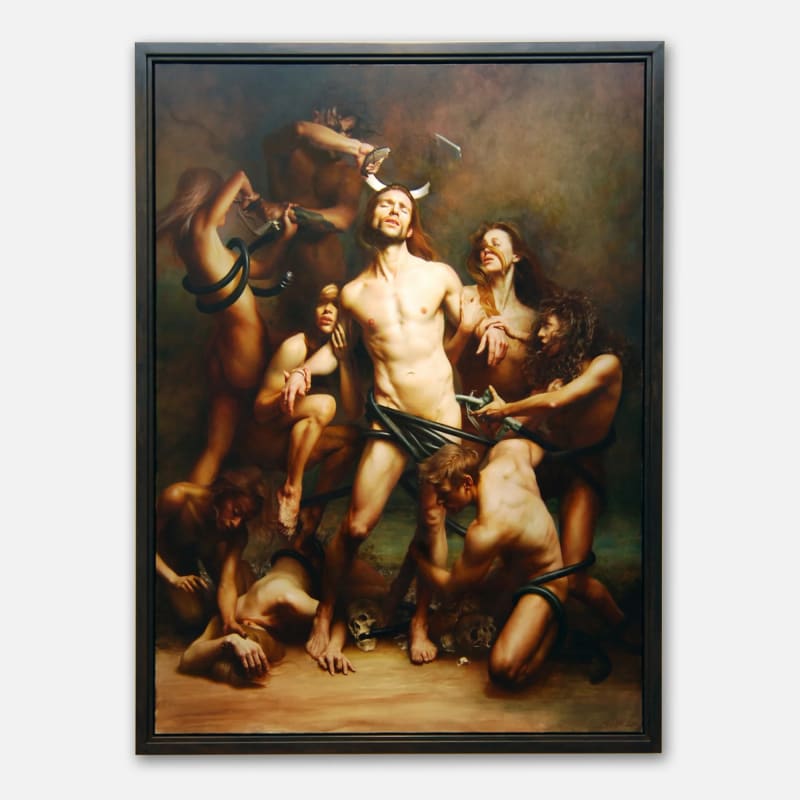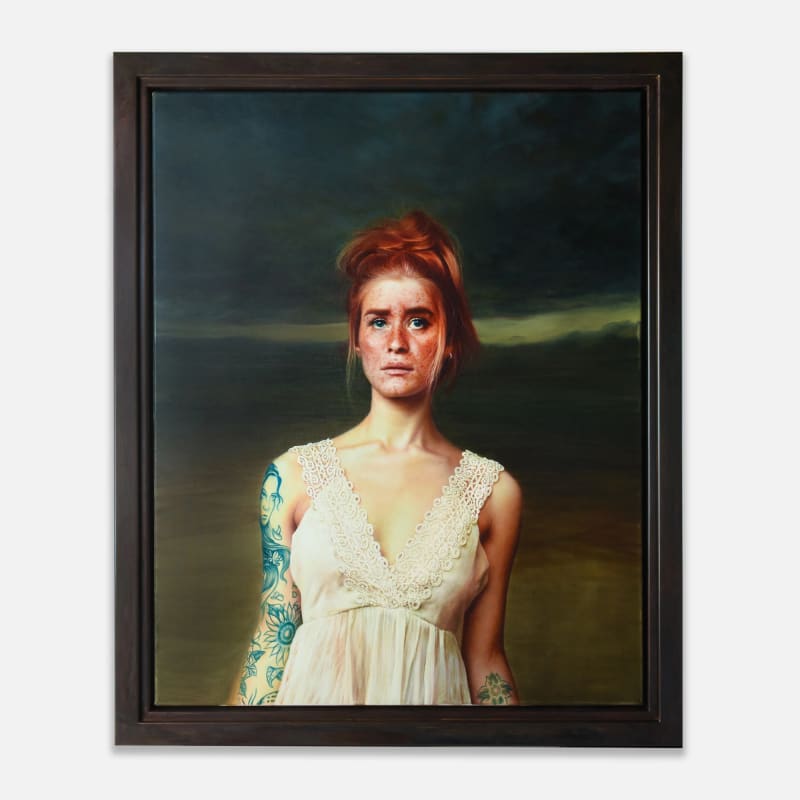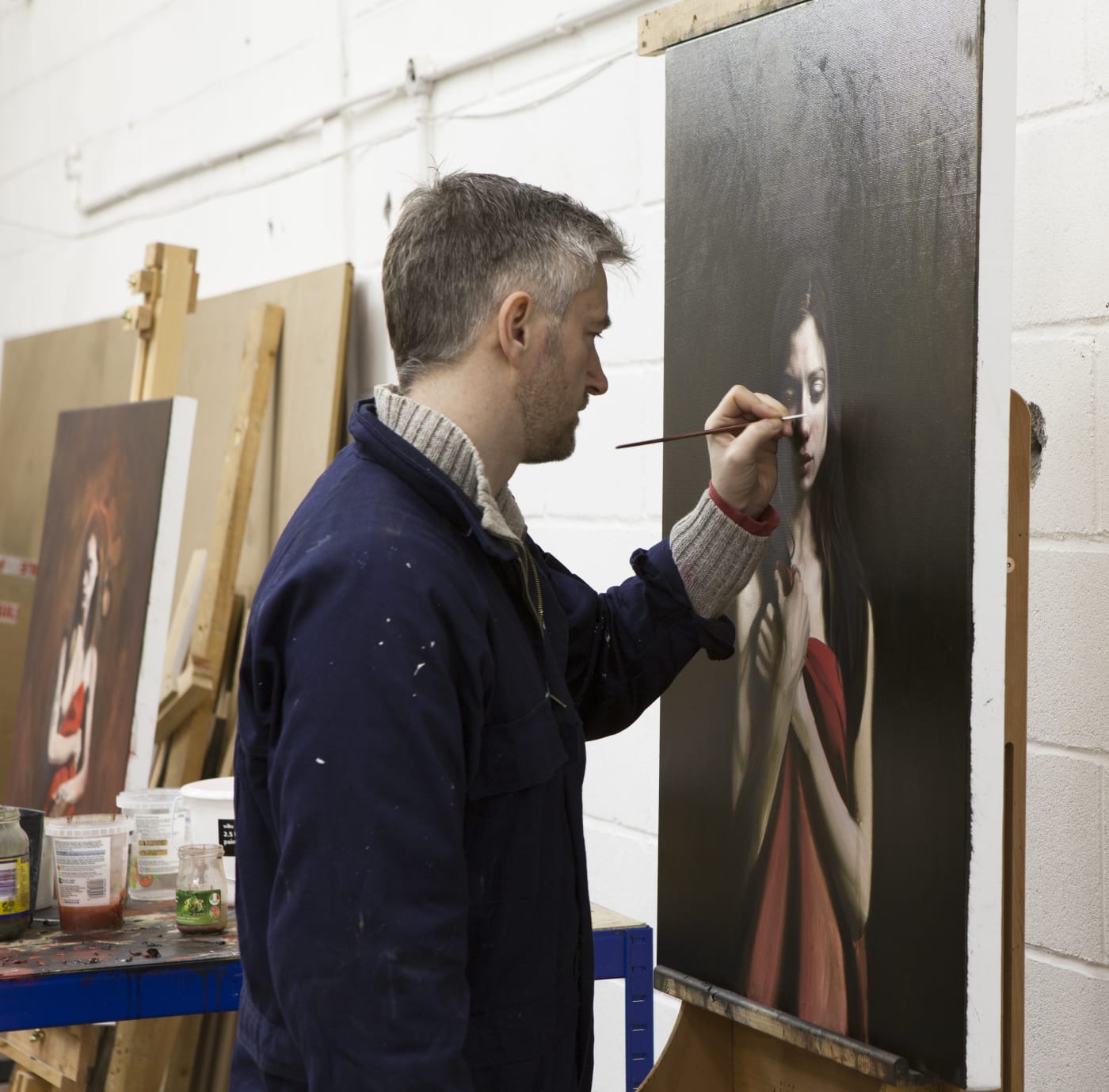 'Many people say my paintings look photo-realist but it's not what I'm trying to achieve. I'm trying to make the viewer enter my reality.'
Mitch Griffiths
While his artistic language owes a debt to the past, in content Griffiths rigorously addresses the issues of the twenty-first century. Large complex canvases, packed with detail, expose the immoralities and pretences of our time. Many of his images appear to echo familiar religious iconography. However, their symbolism reflects a modern quest for redemption - from the overriding self-obsession and consumerism of contemporary society, with its vanity and greed, addictions and needless suffering.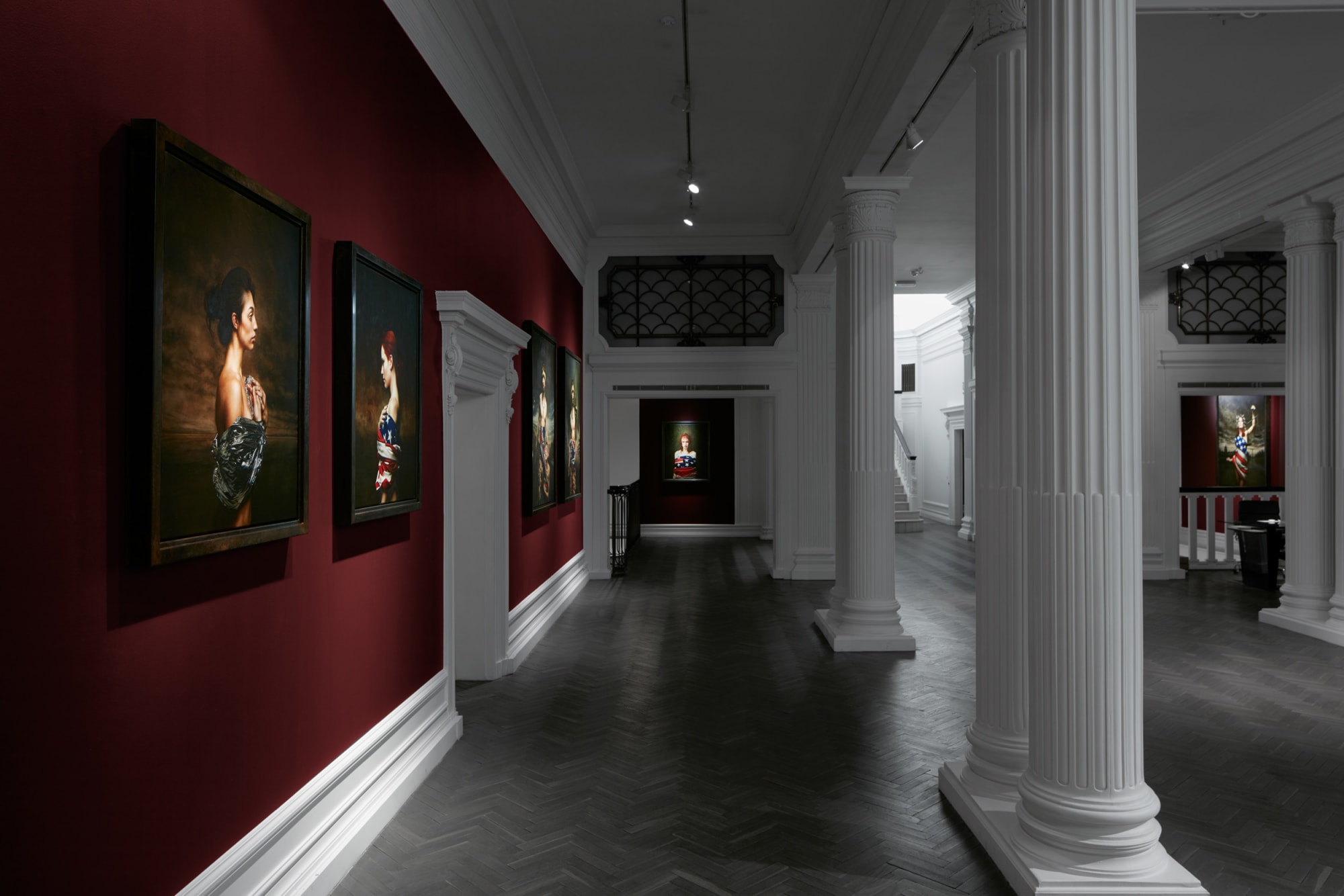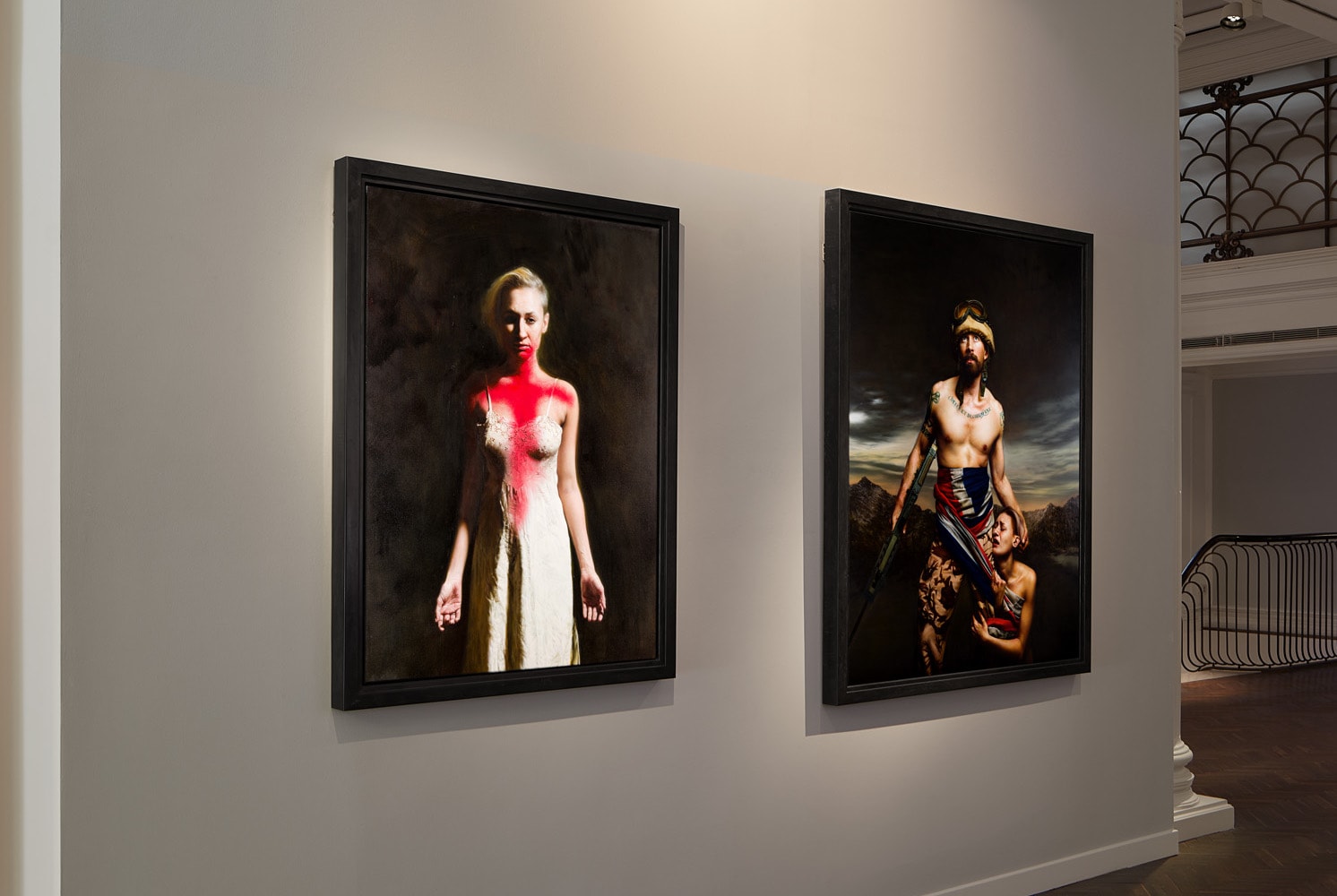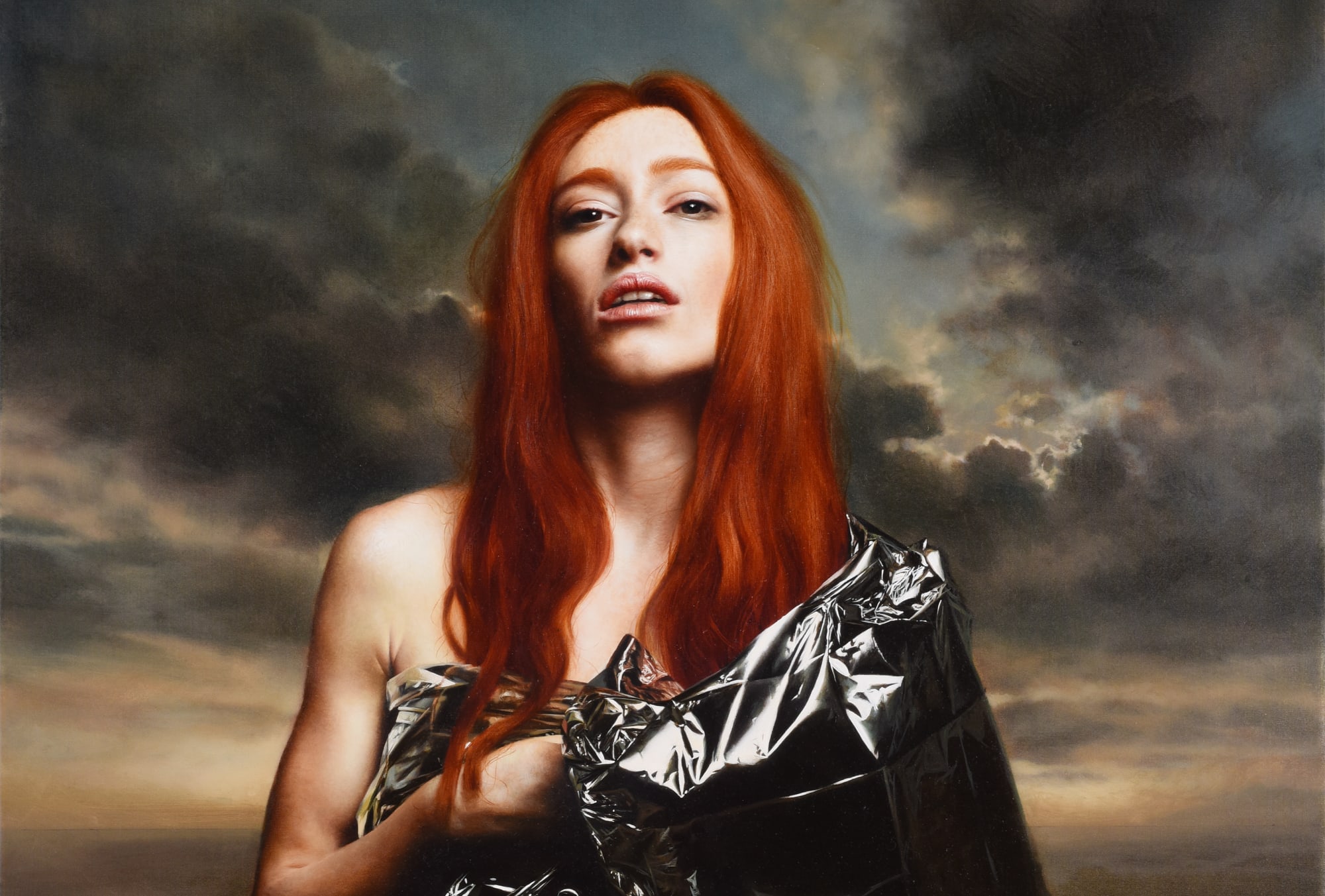 'Griffiths borrows his topics from contemporary life and his compositions from art history, imbuing the potentially banal scenes with seriousness and epic force … all of them are painstakingly painted in oil on canvas, taking vast amounts of time. This perpetuation of everyday life striving to become the new history gives rise to a new ideological rhetoric, which is impossible to explain at first sight.'
Dmitri Ozerkov, Curator and Director at the State Hermitage Museum