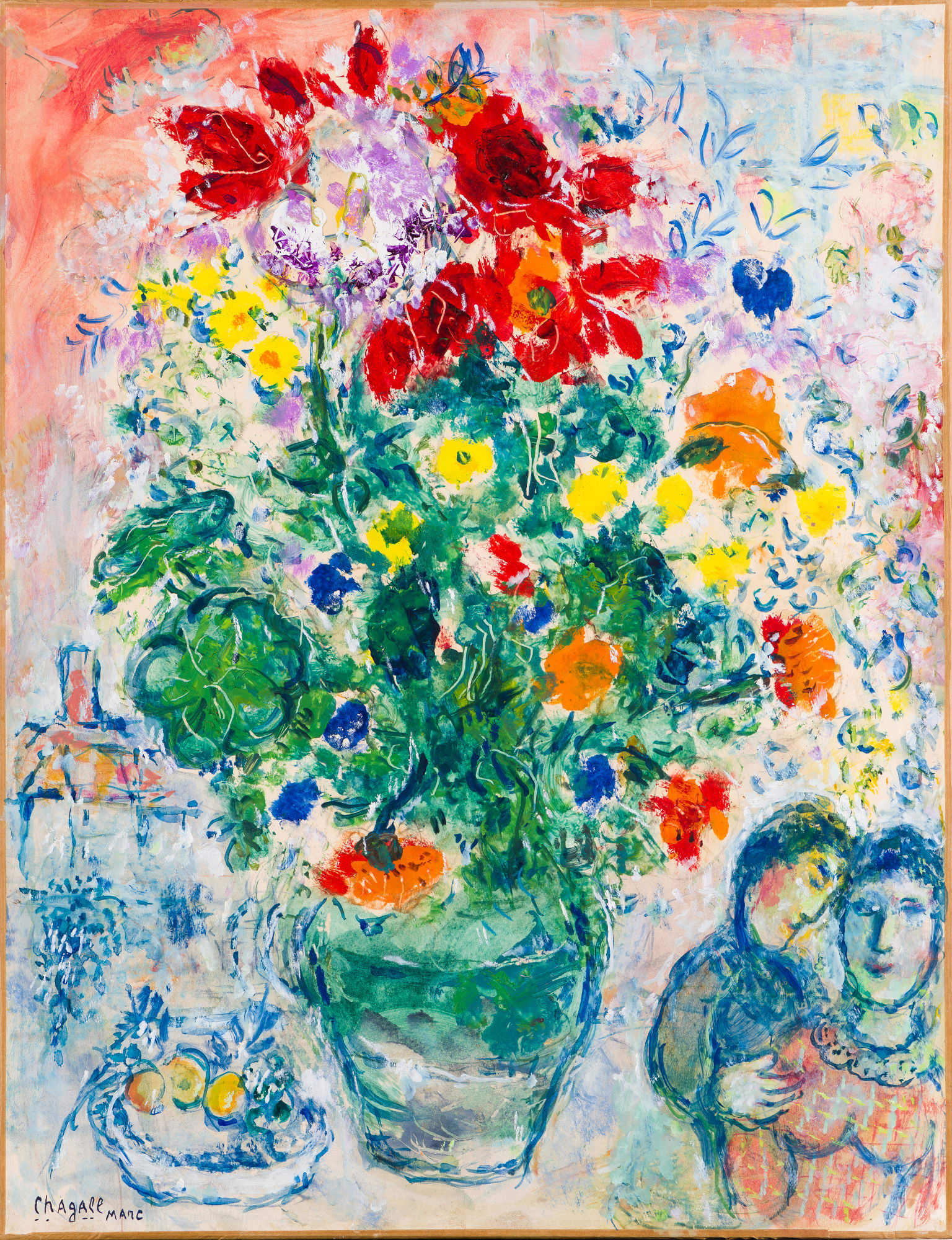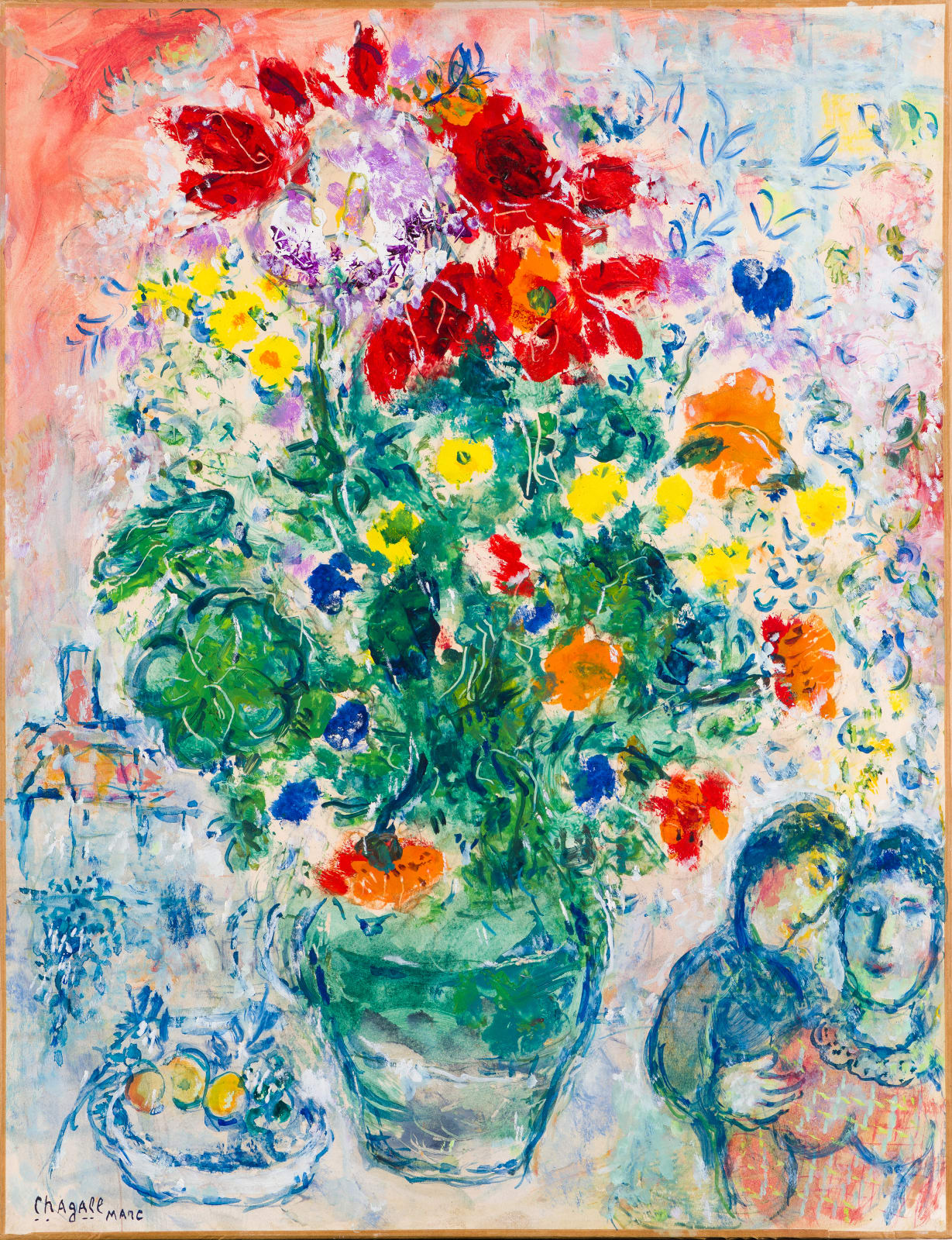 Russian-born painter, printmaker and designer Marc Chagall was one of the greatest figurative artists of the twentieth century. Chagall's later career is defined by his major public commissions, most notably his monumental stained-glass windows for significant buildings in both Europe and the United States.
'The landscapes, the figures of Cézanne, Manet, Monet, Seurat, Renoir, Van Gogh, Fauvism, and many other things overwhelmed me. These attracted me to Paris like a phenomenon of nature.'
Marc Chagall
Prolific throughout the twentieth century, Chagall's works portray the world with a dreamlike simplicity and a fusion of fantasy and nostalgia, anchored by an astounding sense of colour and of the atmospheric effects of light. Having started his artistic career in Russia, in 1923 Chagall moved permanently to France where he would mix with leading Fauvist, Cubist and Surrealist artists. As well as painting, in his later years Chagall continued to design for the theatre and in the late 1950s he started working with stained glass, including major commissions in cathedrals throughout Europe and for the United Nations in New York.
'I am often asked: what do you call colour and its chemistry? The same can be said about colour as is said about music: The depth of colour goes through the eyes and remains within the soul, in the same way that music enters the ear and stays in the soul.'
Marc Chagall
'When Matisse dies, Chagall will be the only painter left who understands what colour is ... His canvases are really painted, not just tossed together. Some of the last things he's done in Vence convince me that there's never been anybody since Renoir who has the feeling for light that Chagall has.'
Pablo Picasso