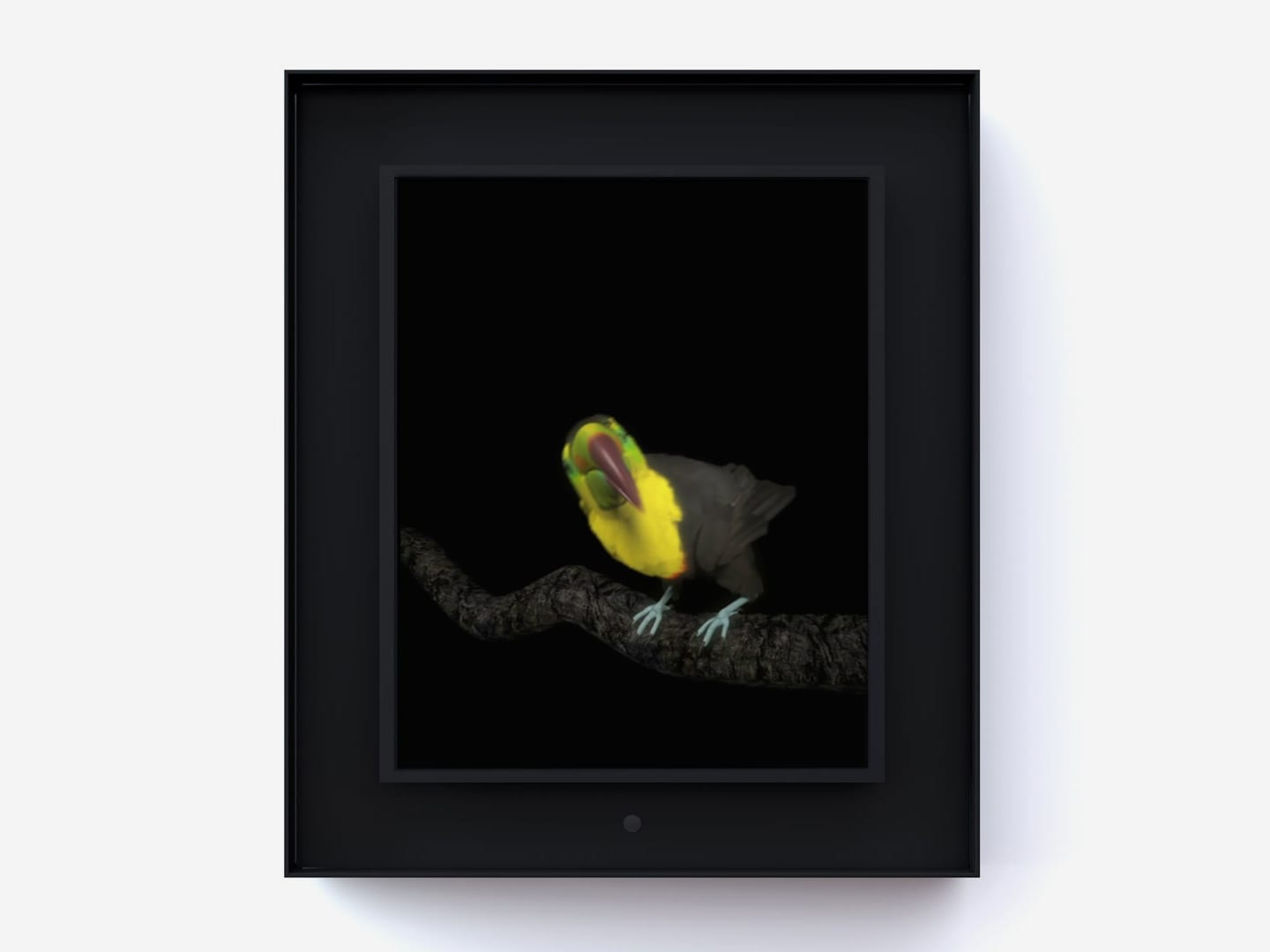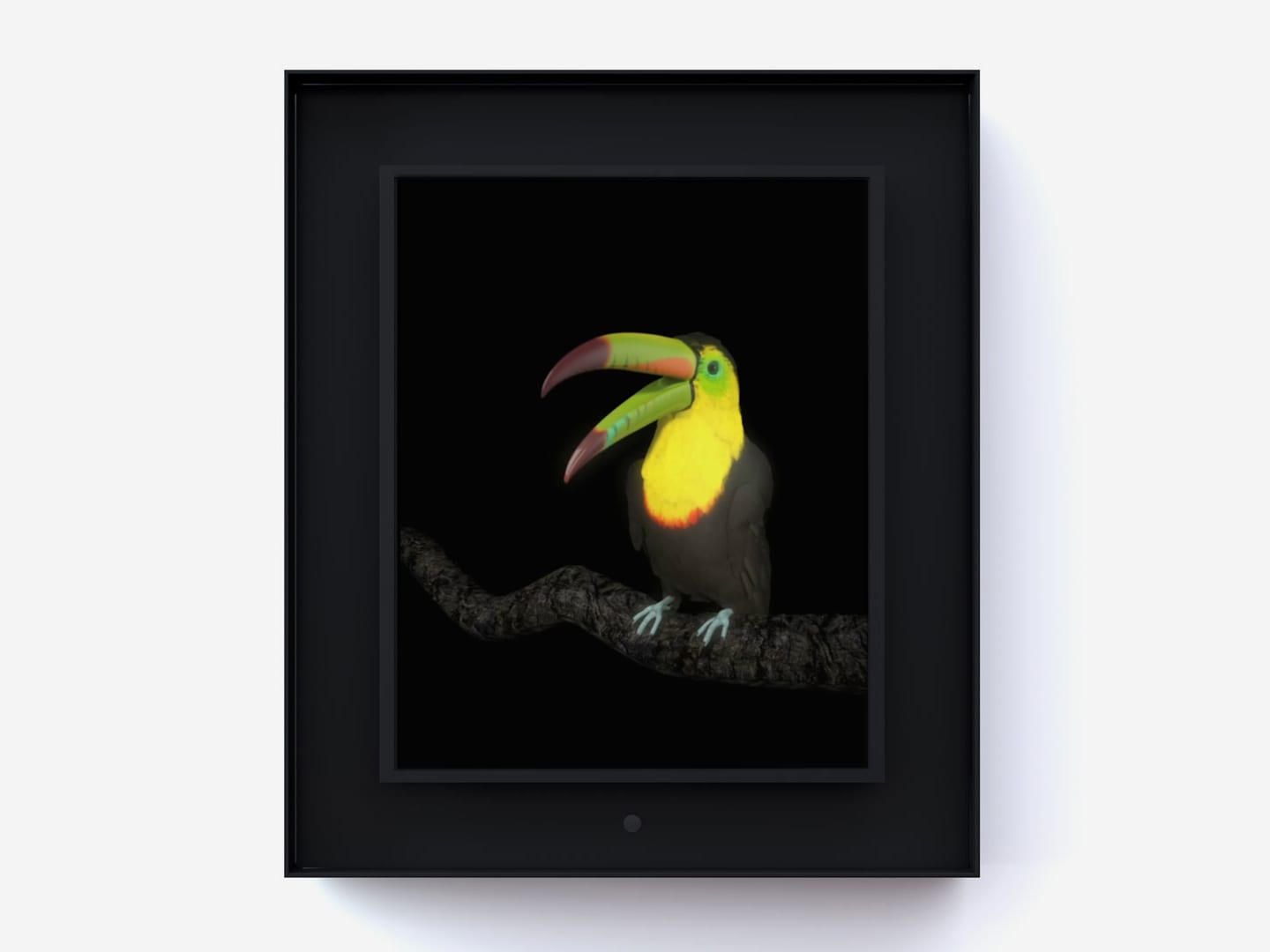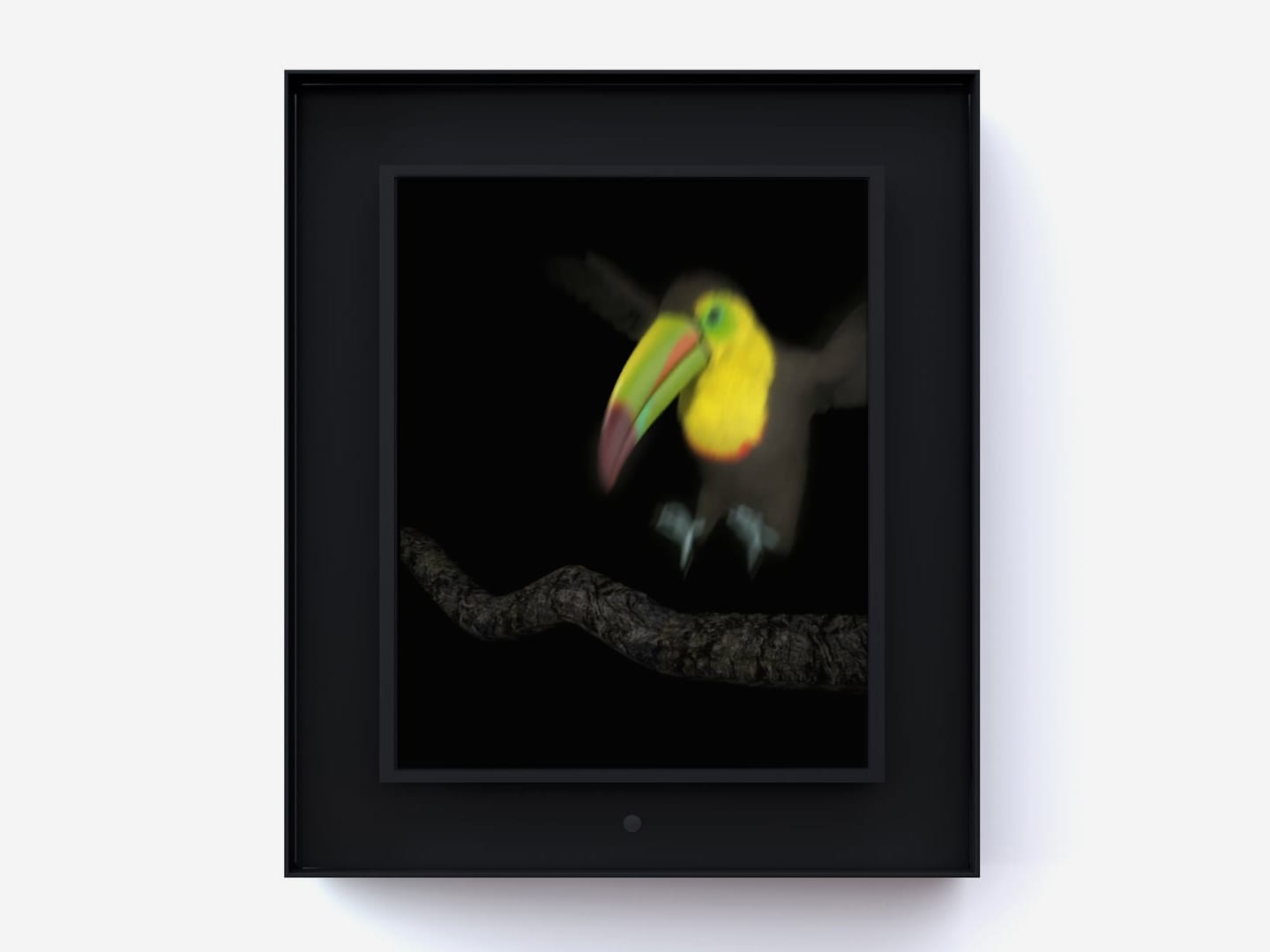 2014
Code, software, display screen, electronics, sensor, aluminium, acrylic
44.6 x 51.8 x 7.2 cm
Edition of 8 + 2 Artist Proofs + 2 Museum Proofs
RUFFLED: TOUCAN
The Ruffled artworks capture Harris's fascination with presenting animals within an abstracted display as he turns his attention to the world of ornithology, creating living portrait studies of the birds about which he is most intrigued. The birds are brought to life through startlingly realistic virtual representations on screen. At first they appear to be merely posing for a portrait, but when the viewer approaches they become animated, encouraging further interaction.
Ramphastos sulfuratus
The Keel-Billed Toucan is also sometimes called the Rainbow-Billed Toucan because of its rainbow coloured beak. This beak can grow to nearly 20cm long making it one third the length of the bird itself. Their way of conserving space whilst they sleep is to tuck their beaks under their bodies.