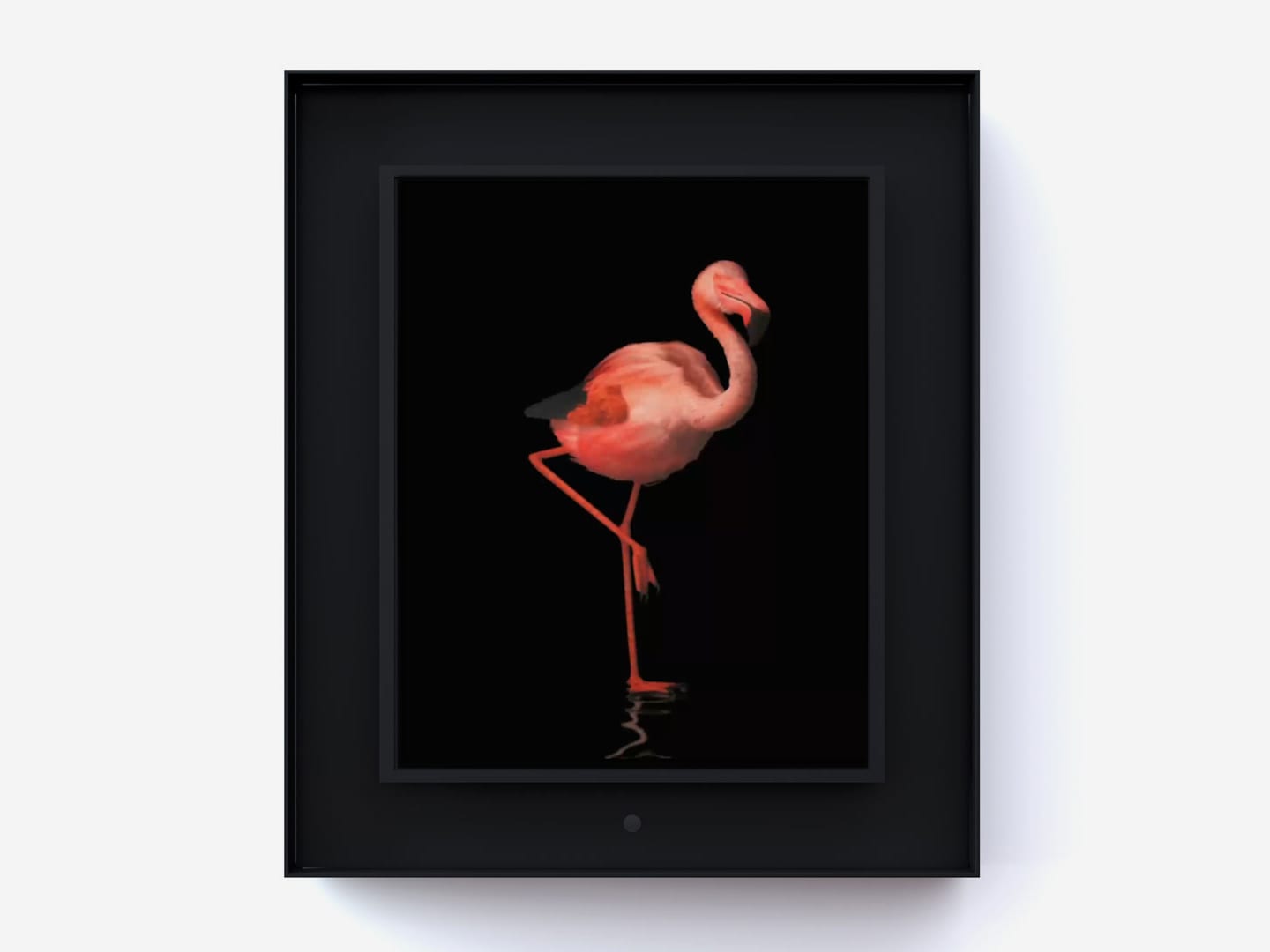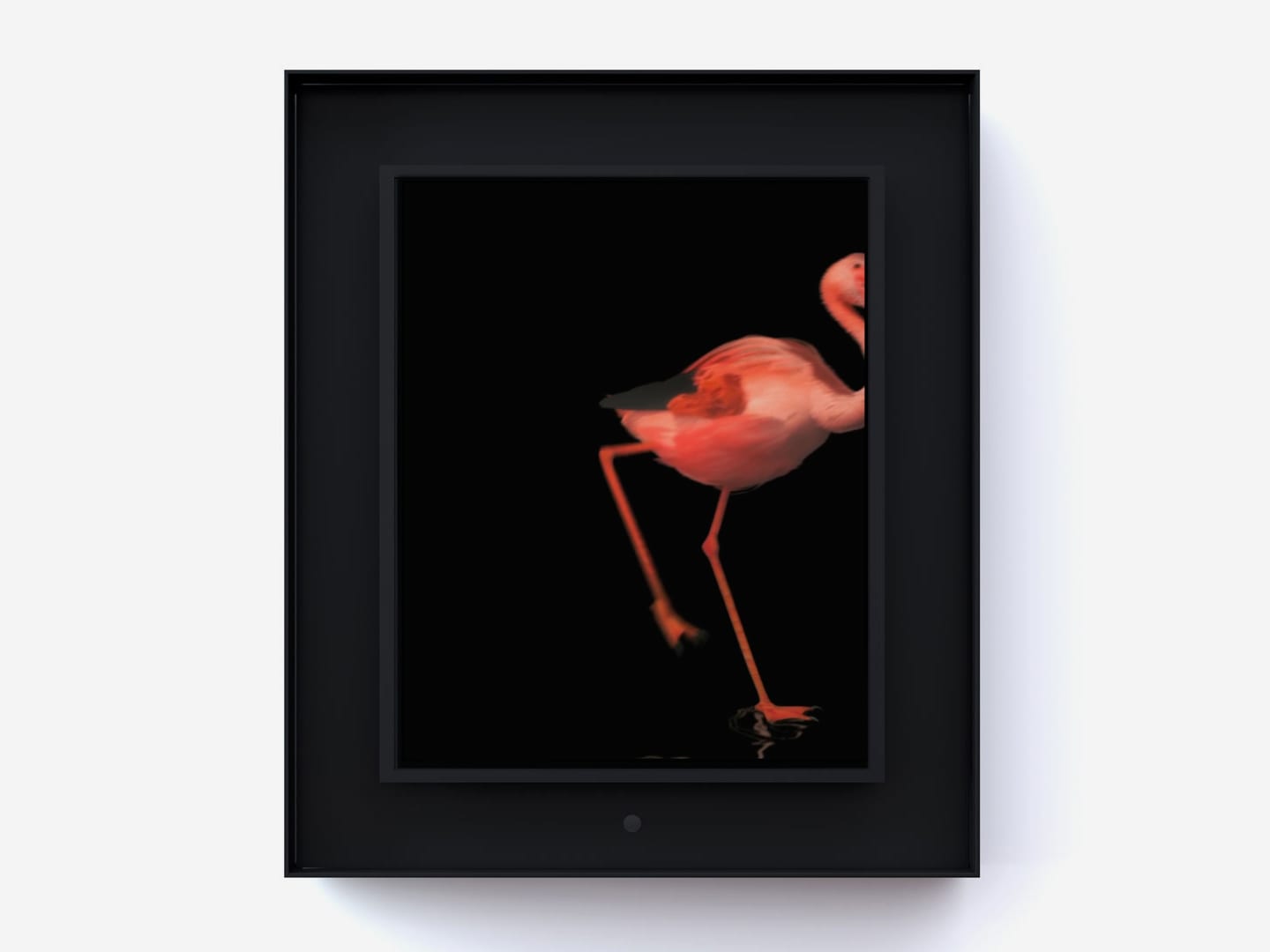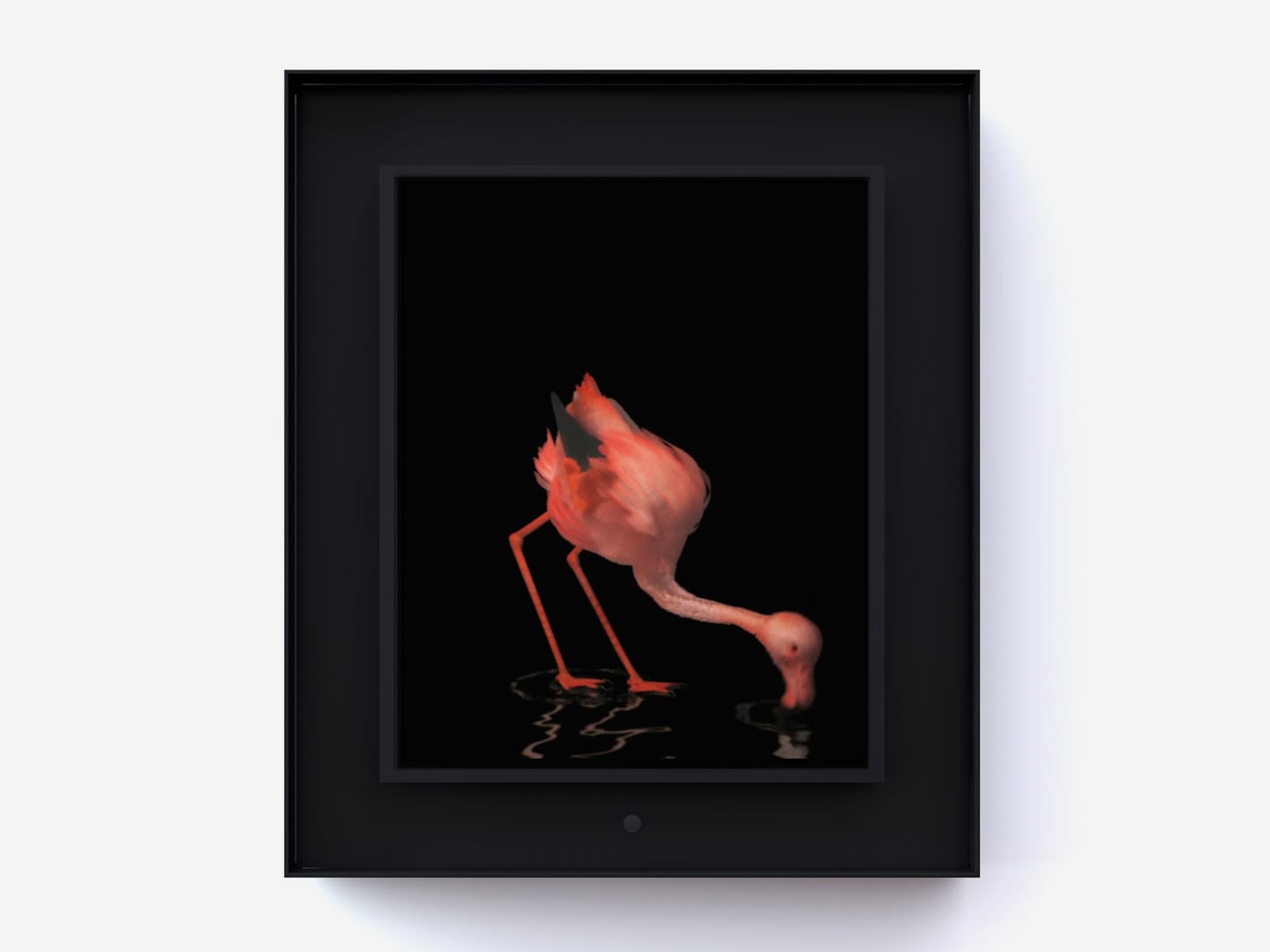 2014
Code, software, display screen, electronics, sensor, aluminium, acrylic
51.8 x 44.6 x 7.2 cm
Edition of 8 + 2 Artist Proofs + 2 Museum Proofs
RUFFLED: FLAMINGO
The Ruffled artworks capture Harris's fascination with presenting animals within an abstracted display as he turns his attention to the world of ornithology, creating living portrait studies of the birds about which he is most intrigued. The birds are brought to life through startlingly realistic virtual representations on screen. At first they appear to be merely posing for a portrait, but when the viewer approaches they become animated, encouraging further interaction.
Phoenicopterus roseus
A sociable creature, these long- legged waders live in flocks with as many as 10,000 birds; spending their days feeding off the pink shrimp that colours their feathers. Flamingos are skittish and fly away if disturbed; often being mistaken for geese because of the loud honking noises they make. The Greater Flamingo is characterised by its long neck, long pink legs, and pink plumage with black and white tipped wings.