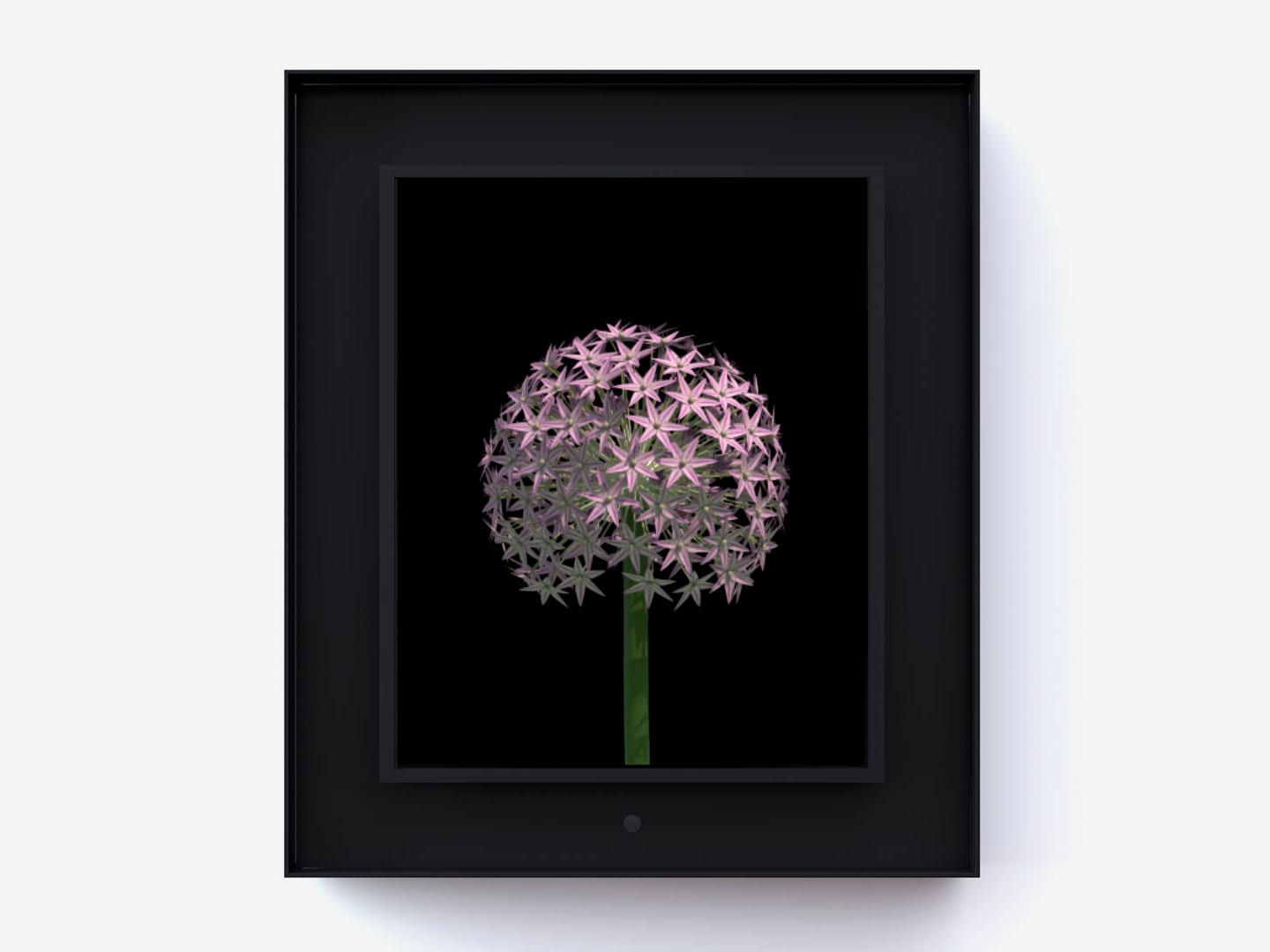 2016
Code, software, display screen, electronics, sensor, aluminium, acrylic
51.8 x 44.6 x 7.2 cm
Edition of 8 + 2 Artist Proofs + 2 Museum Proofs
BLOOMED: ALLIUM
Bloomed is Harris's study of plants, with which onlookers may subtly interact. Playing on the nature of classical still life, small movements enliven the flowers, causing them to flourish as observers pass by. Meticulously recreated through computer animations, each flower encapsulates the romanticised surrealness synonymous with Harris's works.
Commonly known as the "Flowering Onion", allium is a plant with clusters of star-shaped flowers found in colours of purple, pink, green and white. Whilst predominantly located in the Northern Hemisphere, these plants are found over a vast area throughout the world due to their adaptability to different types of growing conditions. The plant emerges from a single bulb, which supports the reasoning behind the allium standing for unity and representing patience and humility.
When left undisturbed by observers, the allium becomes a magnetic orb for pollinating insects. Drawn to its clusters of purple flowers, bees and butterflies can be found to be congregating on the delicate blooms, creating a bouquet of activity.