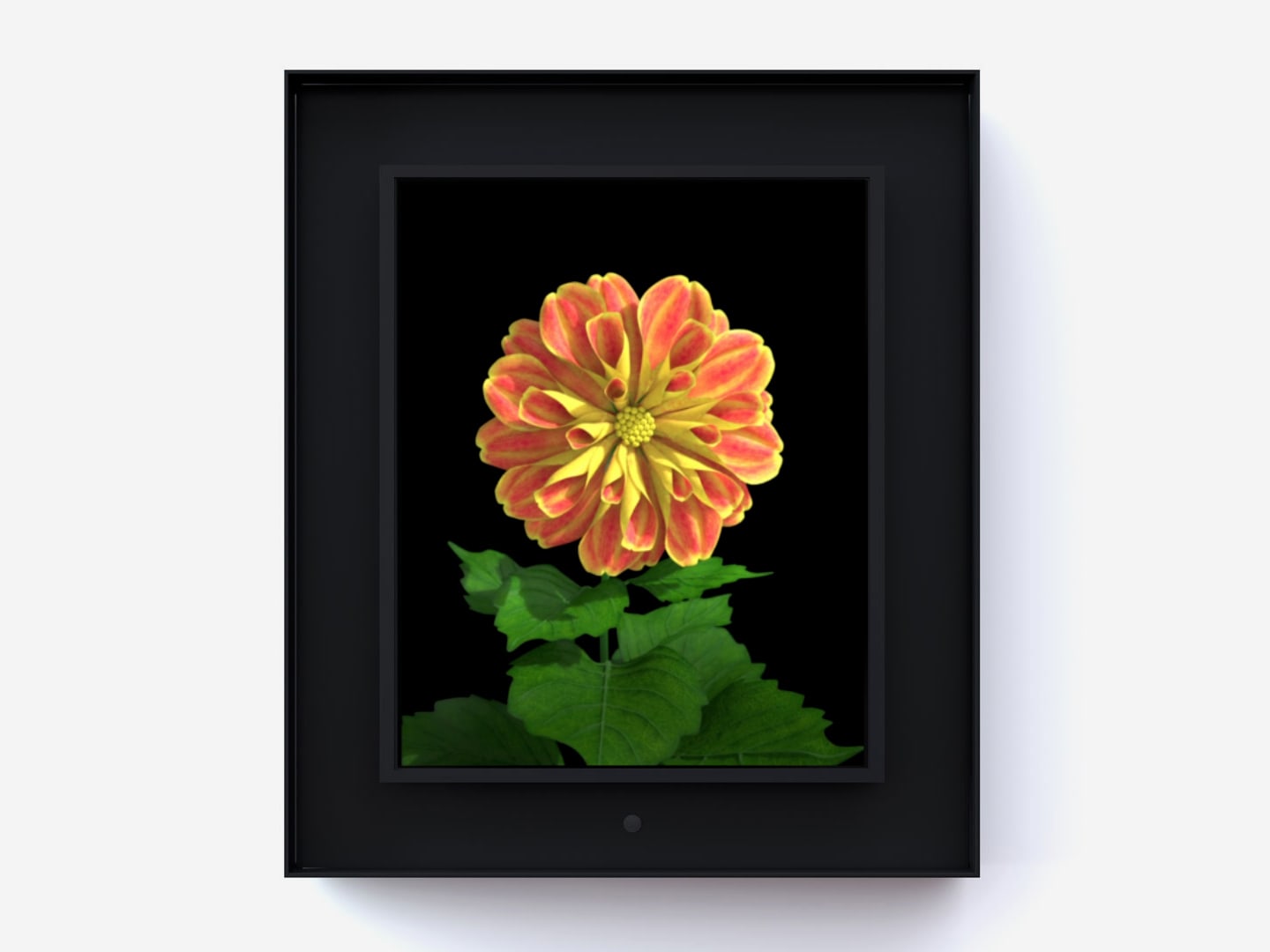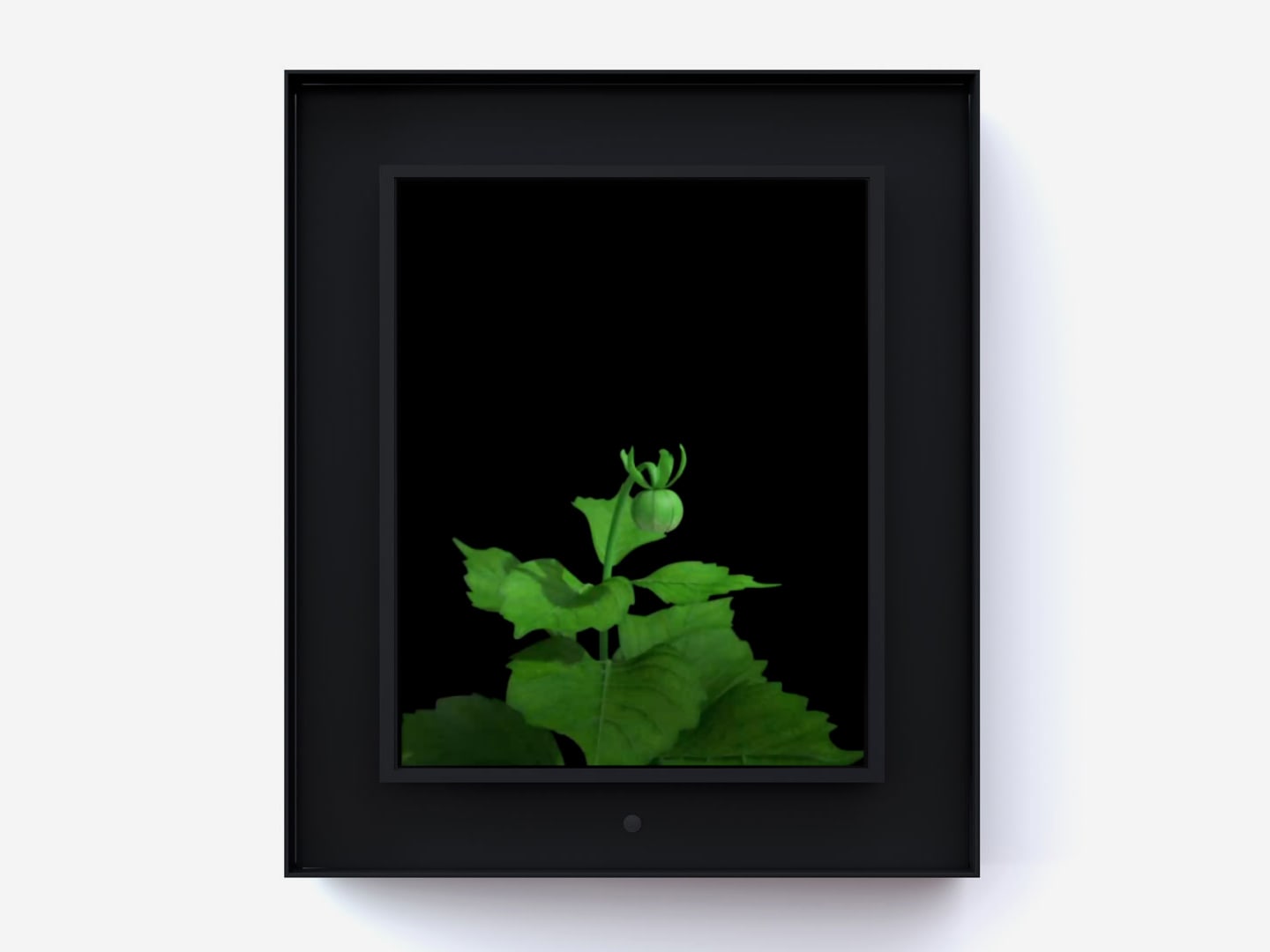 2016
Code, software, display screen, electronics, sensor, aluminium, acrylic
51.8 x 44.6 x 7.2 cm
Edition of 8 + 2 Artist Proofs + 2 Museum Proofs
BLOOMED: DAHLIA
Bloomed is Harris's study of plants, with which onlookers may subtly interact. Playing on the nature of classical still life, small movements enliven the flowers, causing them to flourish as observers pass by. Meticulously recreated through computer animations, each flower encapsulates the romanticised surrealness synonymous with Harris's works.
Considered one of the most spectacular garden flowers, dahlias consist of numerous delicate petals that encircle a central yellow core known as the capitulum or floral head. Native to Mexico, where they have been grown for centuries, dahlias are found in various shades of white, yellow, orange, red, pink and purple.
Drawing on memories of childhood, the fun-loving dahlia seeks to entertain viewers with its spinning flower, generating nostalgic memories of pinwheels, fairgrounds and celebration. The flower can be found to be swaying as if caught in a gentle breeze, whilst at other times, it can be seen to be oscillating, as if giggling with laughter.