FAME ushers in a new decade, marking the next chapter in Russell Young's ongoing exploration of celebrity as a cultural phenomenon.
FAME features a stunning role call of the great and the good, writ large in beautiful California colours and drenched in his signature diamond dust. Uniquely and for the first time, Young has allowed his lifelong love of music and film to infiltrate his paintings. Song titles, lyrics and quotes complimenting their protagonists create a new language in the artist's canon.
These, never-before-seen 'Text Paintings' expand and enhance our experience of the artist's vision, a new layer of invention applied, not to explain but to extol. At times playful and at others subversive, they challenge us to witness, Dylan Tangled Up in Blue, Bardot Born to Be Wild and The Magnificent Seven, hooves thundering into town to All the Young Dudes.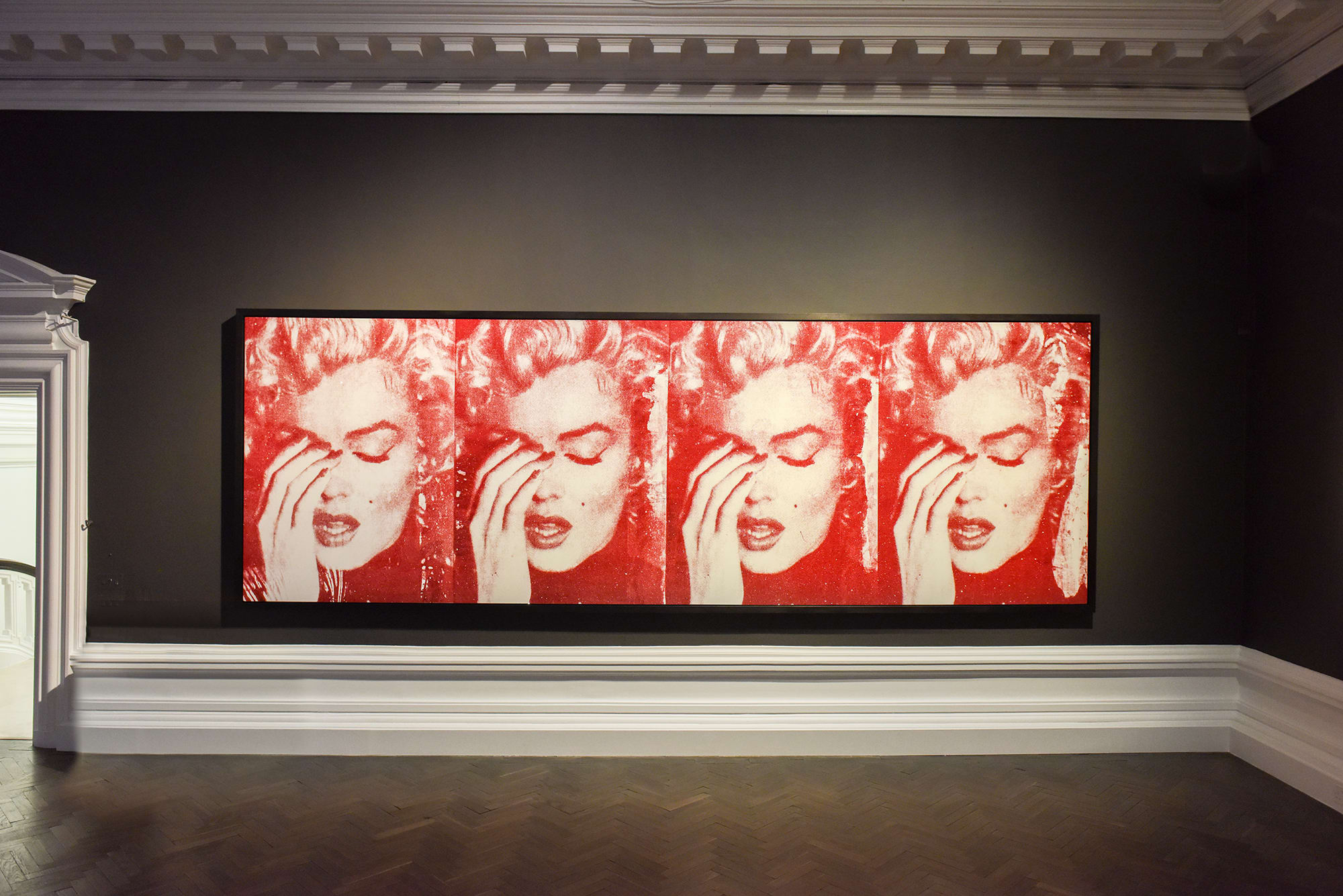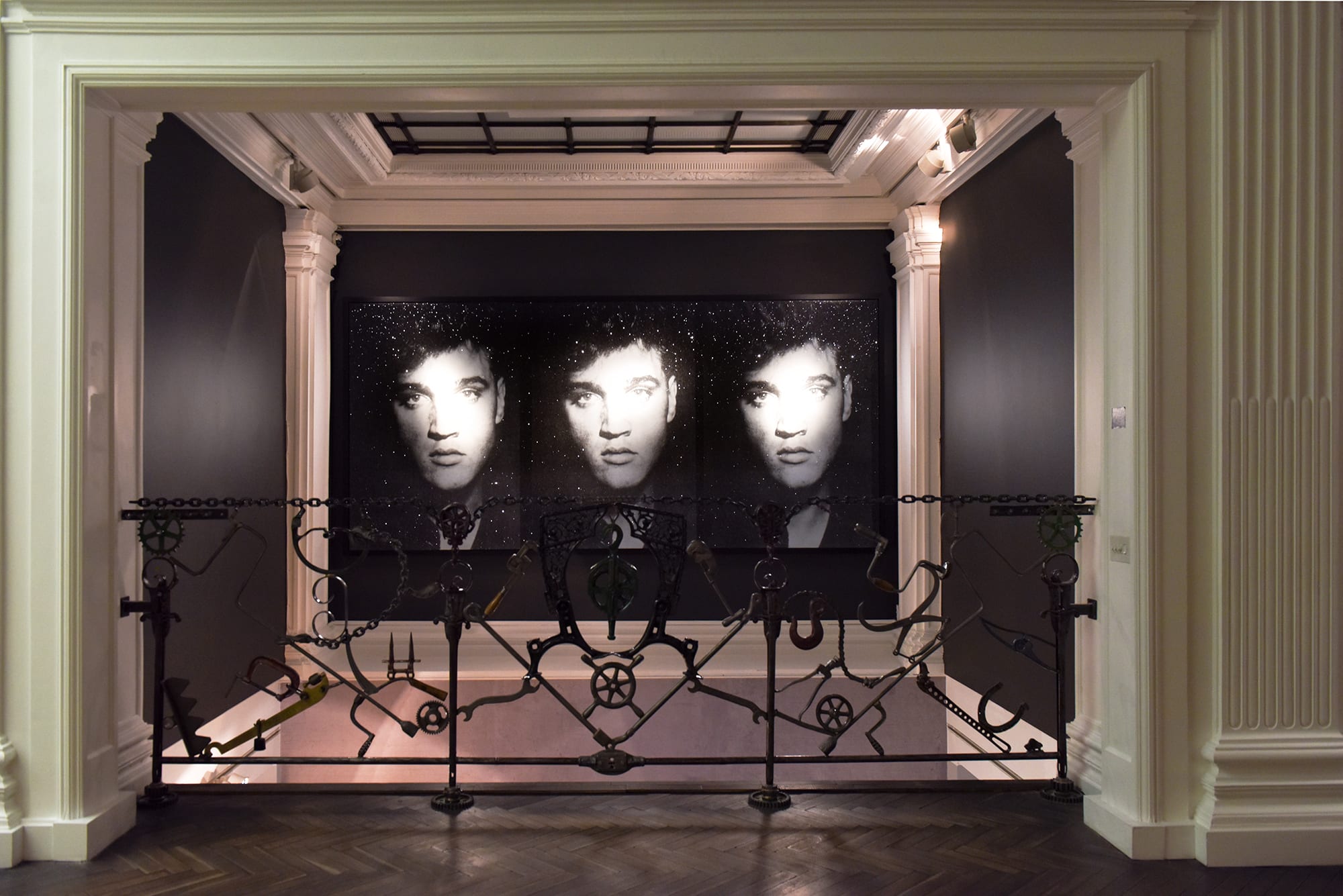 'Over half a century on, fame is at the centre of Young's work, and famous people are a large part of his fan base. Everyone from Barak Obama, Jennifer Aniston, Kim Kardashian, Kanye West and Idris Elba are fans and collectors of his giant Warholesque silk-screens.'
Celia Walden, The Telegraph, 2020
Selected Works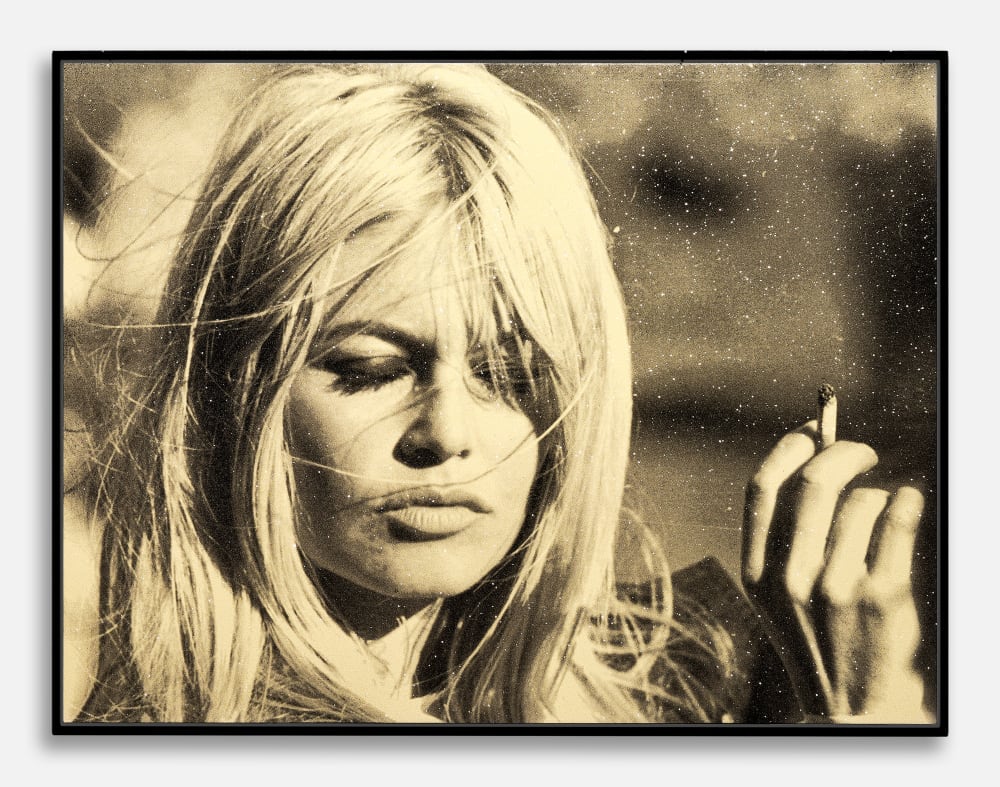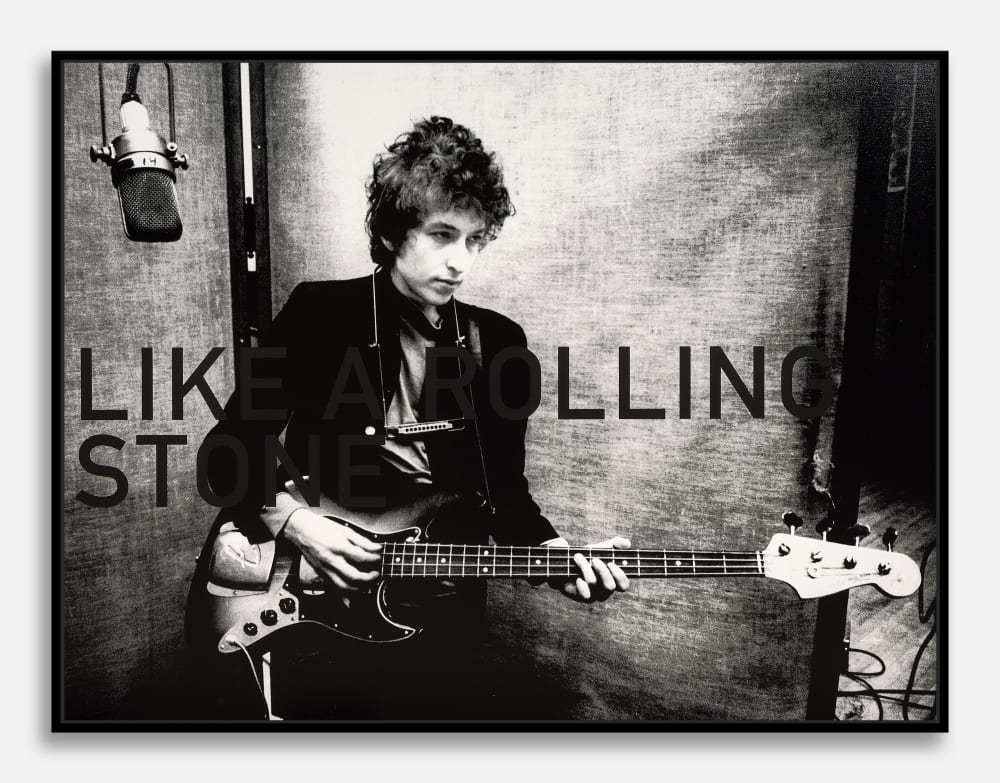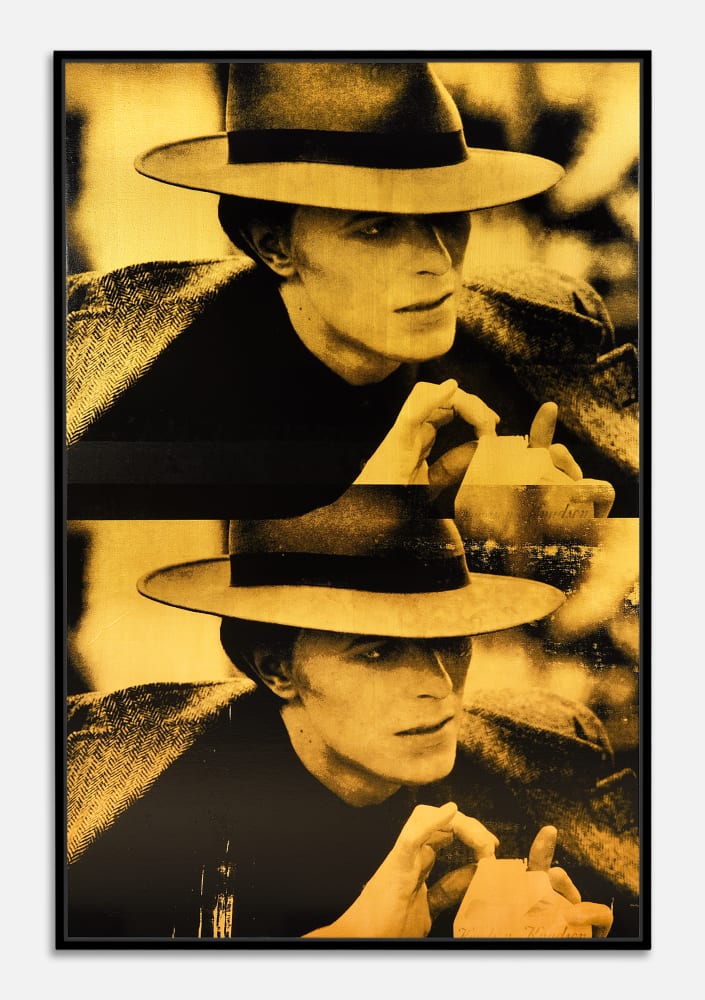 'Every painting I do informs the next painting but when you hang three or four or six colours next to each other, they all bounce off each other and there is a language between all the paintings, so they're intertwined. ... As the colours have a story and one informs the next, so do the protagonists.'
Russell Young