Contemporary Spanish artist, Ernesto Cánovas, presents Multiplied, a brand new series of work that uses large scale mix-media on wood panel painting as part of Cánovas' ongoing exploration into cinema, abstraction and found imagery.
Influenced by recent popular culture, Cánovas combines decontextualised visual media to create a unique narrative sequence. By introducing abstract colour panels into the composition, Cánovas breaks down the boundaries between light, colour, form and abstraction. The contrast between natural and man-made is highlighted through the use of applied materials to the wooden canvas, which range from graphite drawings, acrylic, mixed media, enamel paint and resin. Some of the work on display is a collaborative partnership between Ernesto and his wife, Polish artist Gracjana Rejemer-Cánovas.
Ernesto Cánovas
Multiplied
The artworks resonate a feeling of calm nostalgia - created as the artist adds and removes layers from the wood panel on which the images are transferred, they appear faded and worn like a snapshot or flash of an event's memory.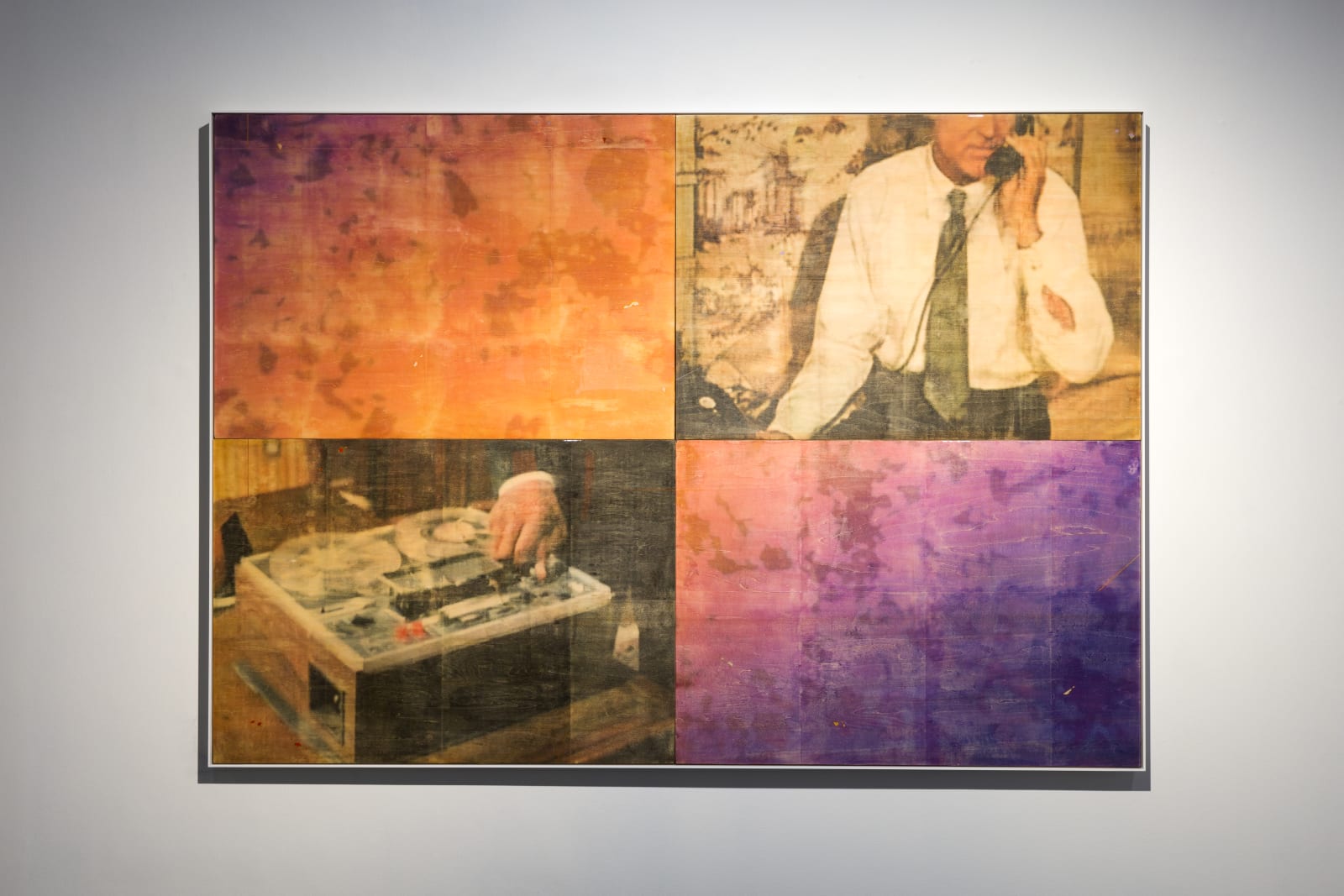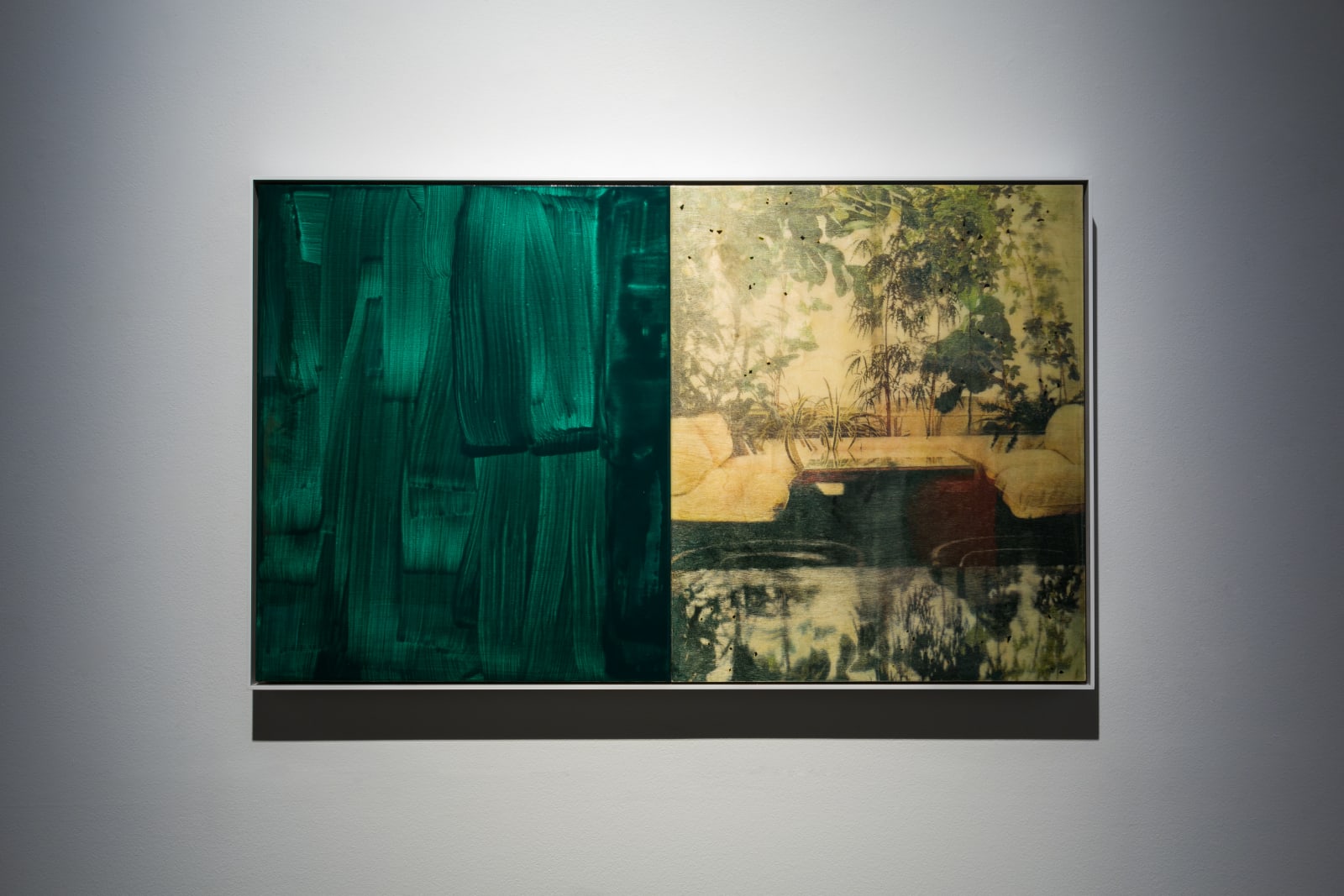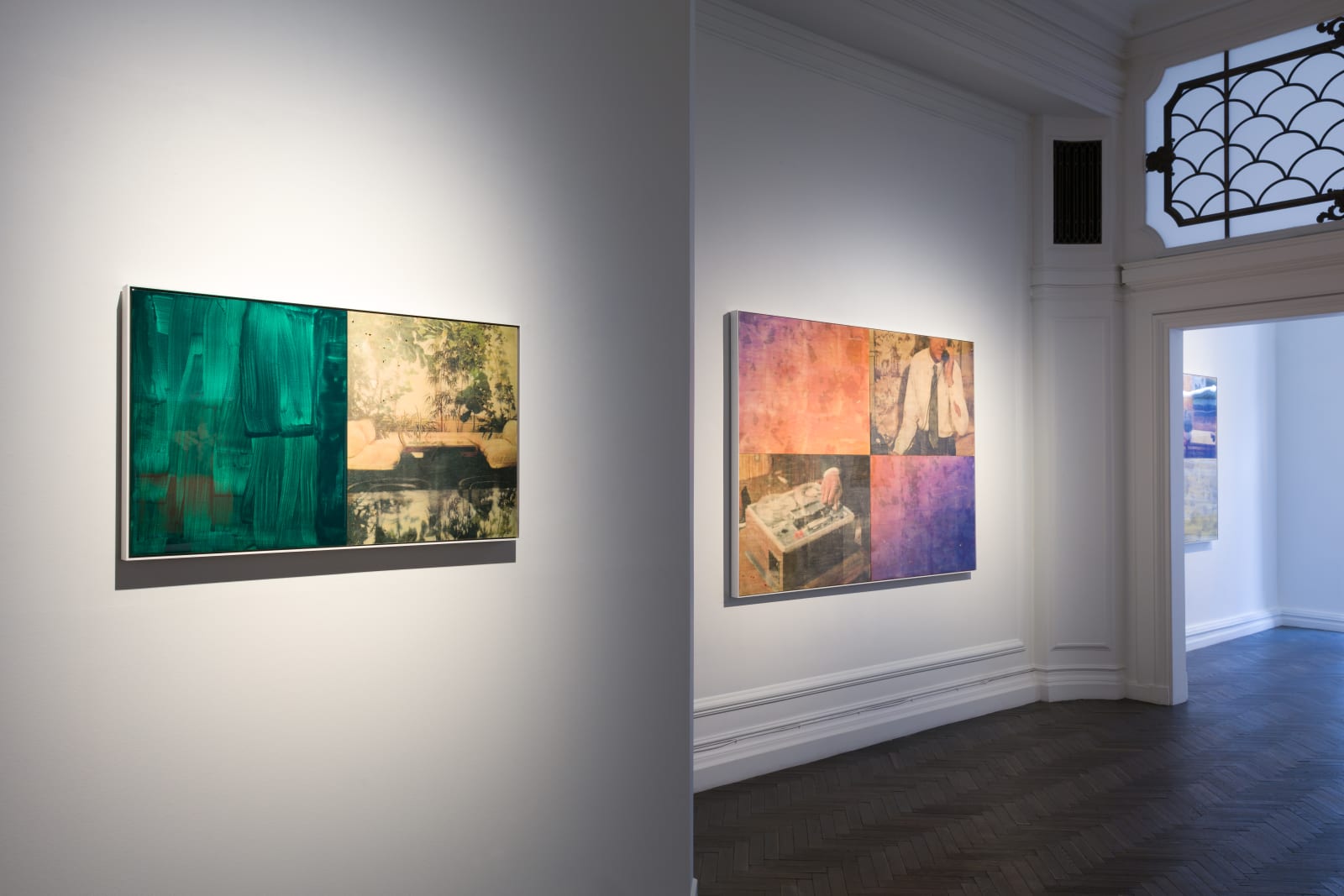 'Historic events shouldn't be forgotten and reflecting on these from time to time is a positive thing, not least because it helps us to avoid repeating the mistakes of the past. Today's events are tomorrow's history.'
Ernesto Cánovas, Brit Es Magazine