Enduring Freedom is a major new solo exhibition by celebrated British artist, Mitch Griffiths. This new body of work, alludes to a sense of disillusionment and abandon typical of many post-war twentieth-century paintings.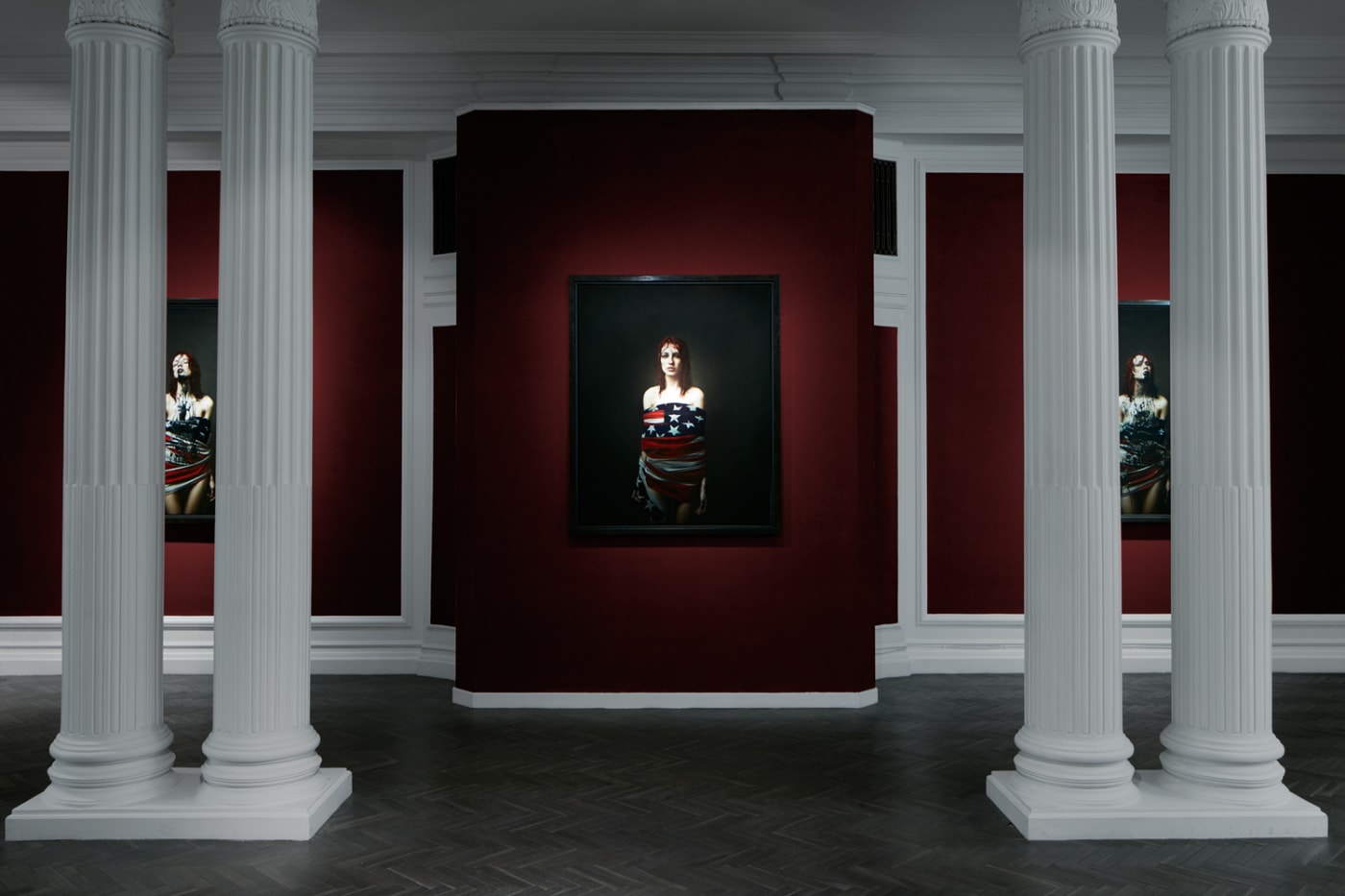 Enduring Freedom's majestic triptych: First Person Shooter draws upon the titles of the popular video-game franchise Call of Duty, referencing the series across three 150 x 120cm paintings: Finest Hour, Call of Duty and Modern Warfare.
Call of Duty, which depicts a soldier - oil dripping from his hands - references the words of WW1 veteran and poet Wilfred Owen. The words emblazoned in the tattoo across the soldier's chest quote the words: Dulce et Decorum Est, from Owen's famous poem which denounced the glorification of war and exposed the true horrors seen by those on the ground.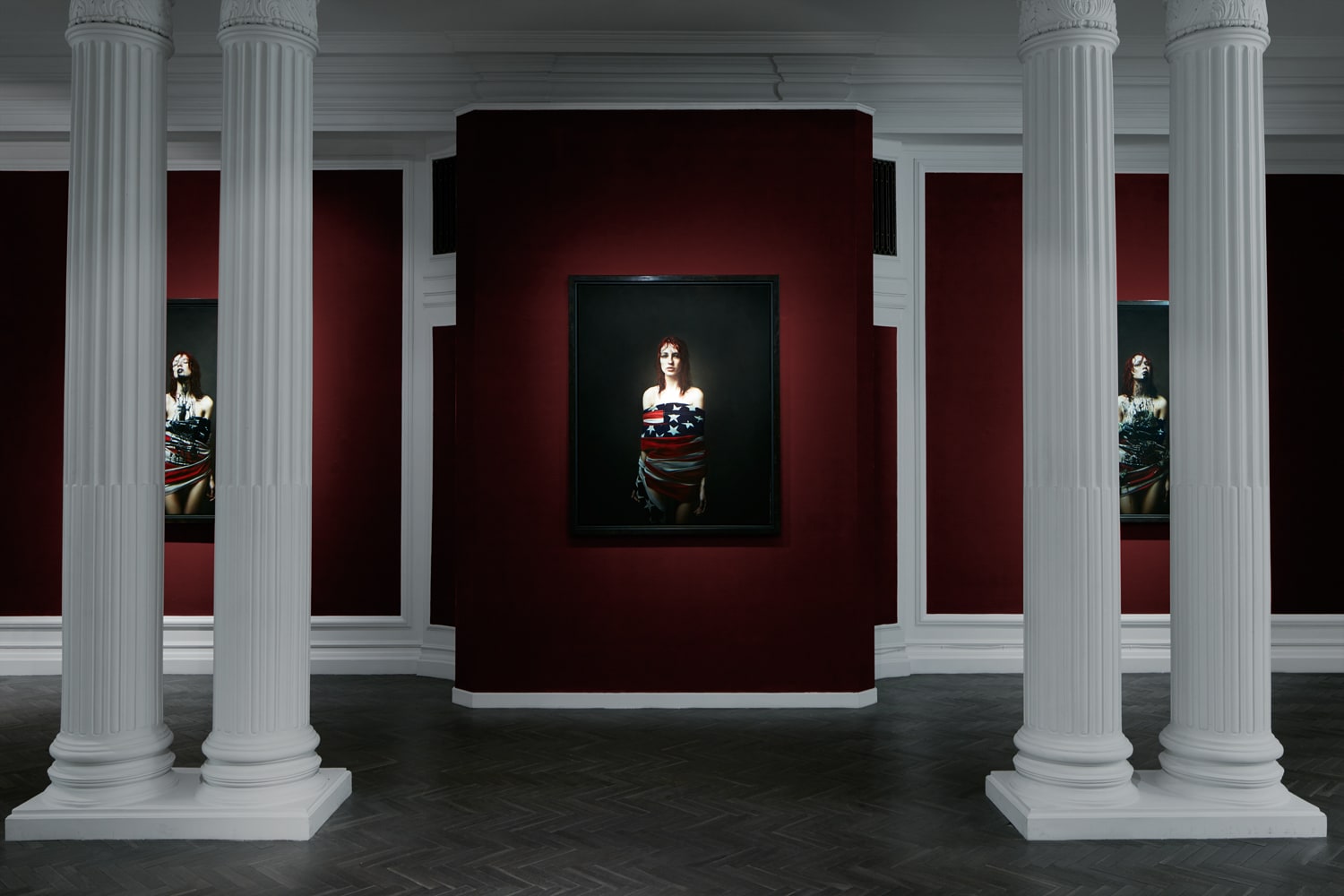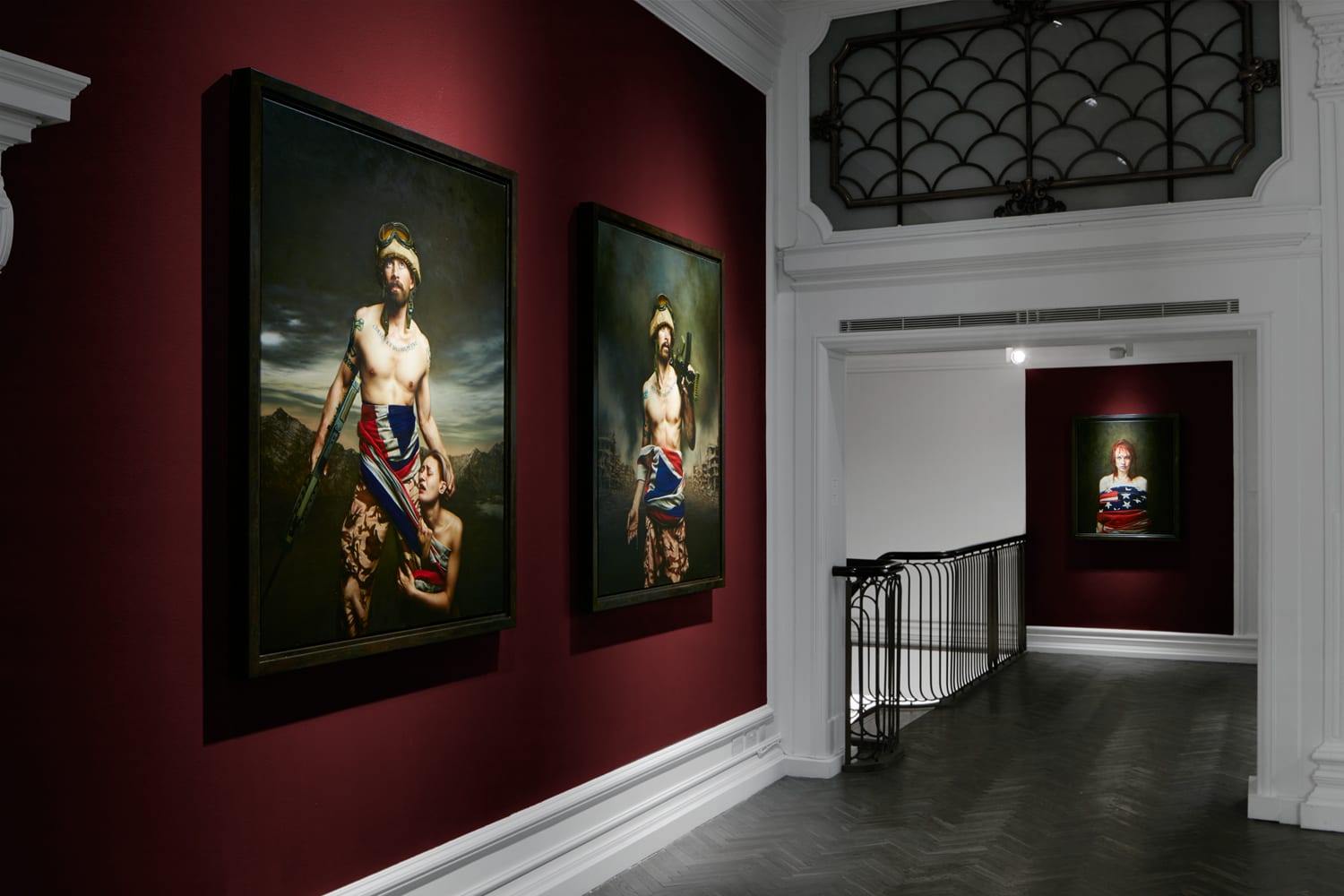 Mitch Griffiths
Enduring Freedom
'This series looks at ideas I have been having regarding the triumph of the human spirit set in contrast to the more tangible authority held by various institutional or governmental structures of human society. The struggle for power can be found in the everyday rat-race or in the upper echelons of global politics.' - Mitch Griffiths