An exhibition of original graphics created by Pablo Picasso, the most influential artist of all time, on view at Harrods.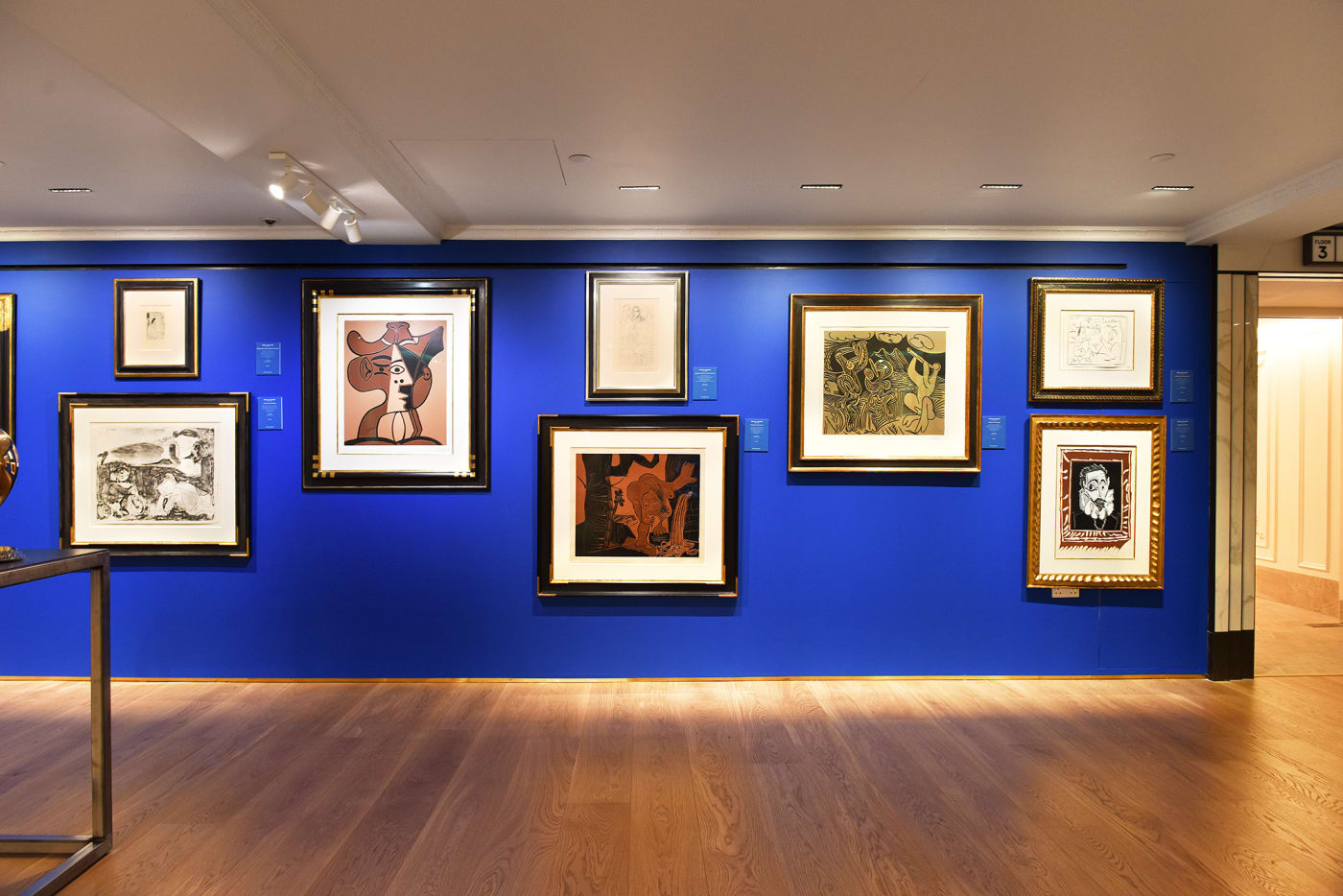 'Art washes away from the soul the dust of everyday life.' - Picasso
Picasso's insatiable artistic drive has made him synonymous with the development of modern art in the twentieth century. He challenged the rigid boundaries of art history with collage and abstraction and pushed the traditional mediums of painting and sculpture to the limit. While, to some extent, he followed the technical rulebook of printmaking more closely, Picasso sought to revolutionise this, veering away from the realm of reproduction to consolidate an experimental art form in its own right.
Printmaking played an ever-present and essential role in Picasso's career, fuelling his creative spirit and experimental verve for seven decades. Across engraving, etching, lithograph and linocut, Picasso's graphic work offers a precious window into the artist's creative process, to the way he builds images and returns to key, recurring motifs throughout his career. Further, variations on a particular subject - whether bullfighting, bacchanalia, portraits, the old masters, or the artist and model theme - reflect the artist's fascination with working in series, which extends beyond printmaking in his drawings, sculptures and major works on canvas.