Russell Young's exclusive diamond dust works takeover the iconic Harrods windows on Old Brompton Road.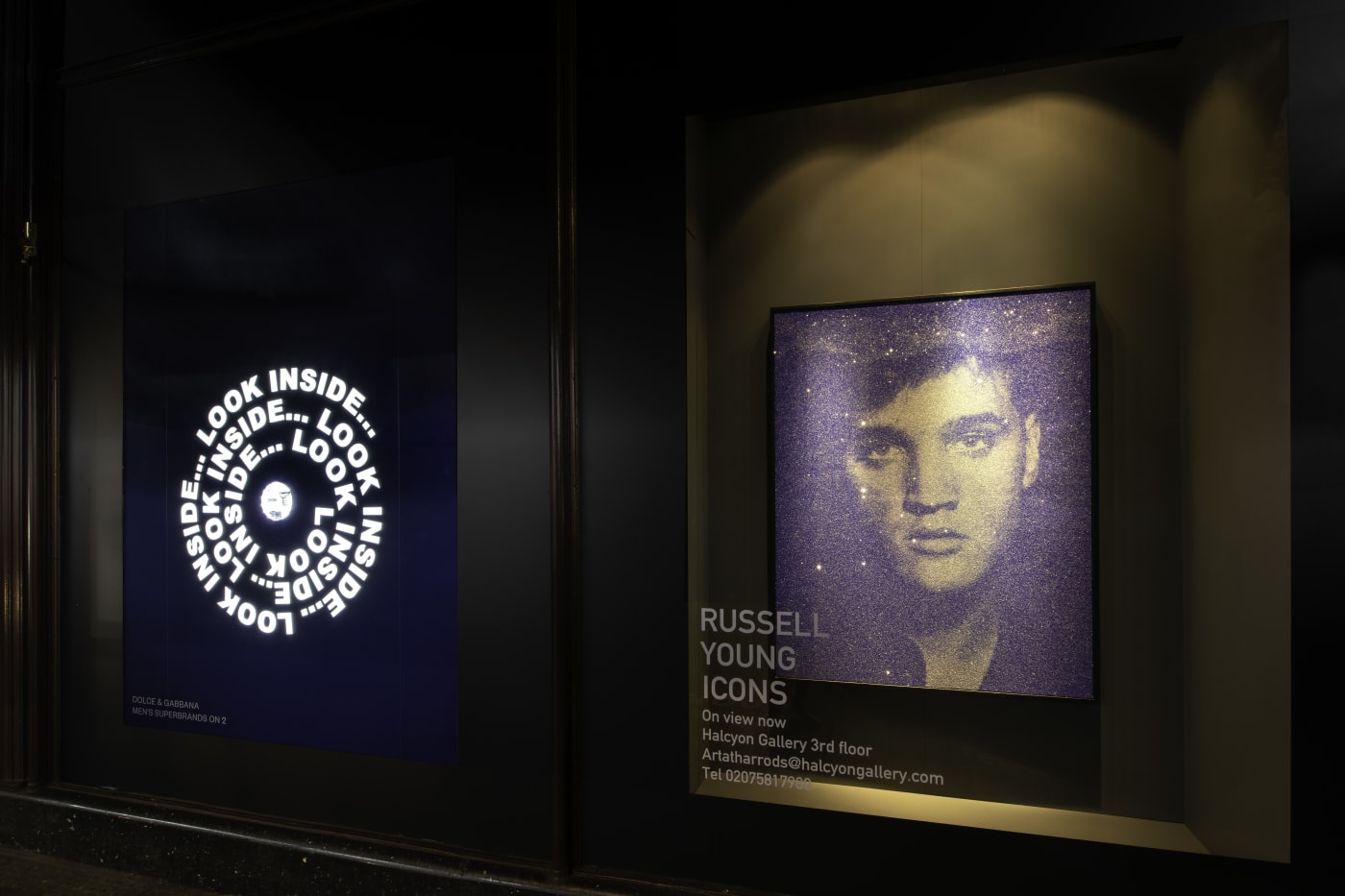 To celebrate the launch of a new Art at Harrods partnership with the iconic department store, the Brompton Road Harrods windows have been transformed into a public exhibition throughout January, showcasing the renowned Anglo-American pop artist Russell Young Diamond Dust collection of ICONS created exclusively for Harrods.
Iconic protagonists featured in Icons include: Marilyn Monroe, Kate Moss, Brigitte Bardot, Sophia Loren, Audrey Hepburn, Elvis Presley, Muhammad Ali, Mick Jagger, David Bowie, Jackie Kennedy, Bruce Lee. The ICONS exhibition continues in the new Halcyon Gallery on the 3rd floor.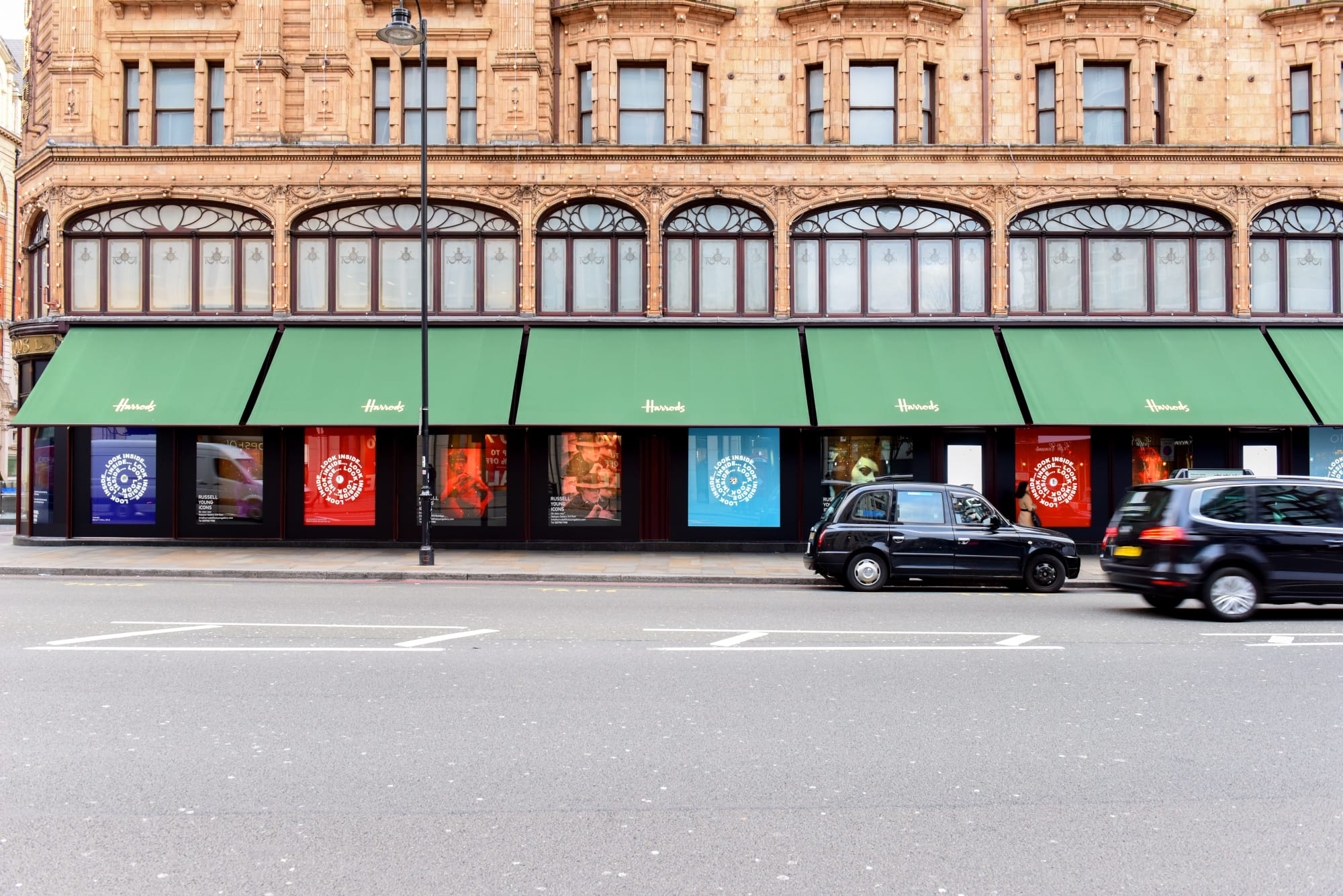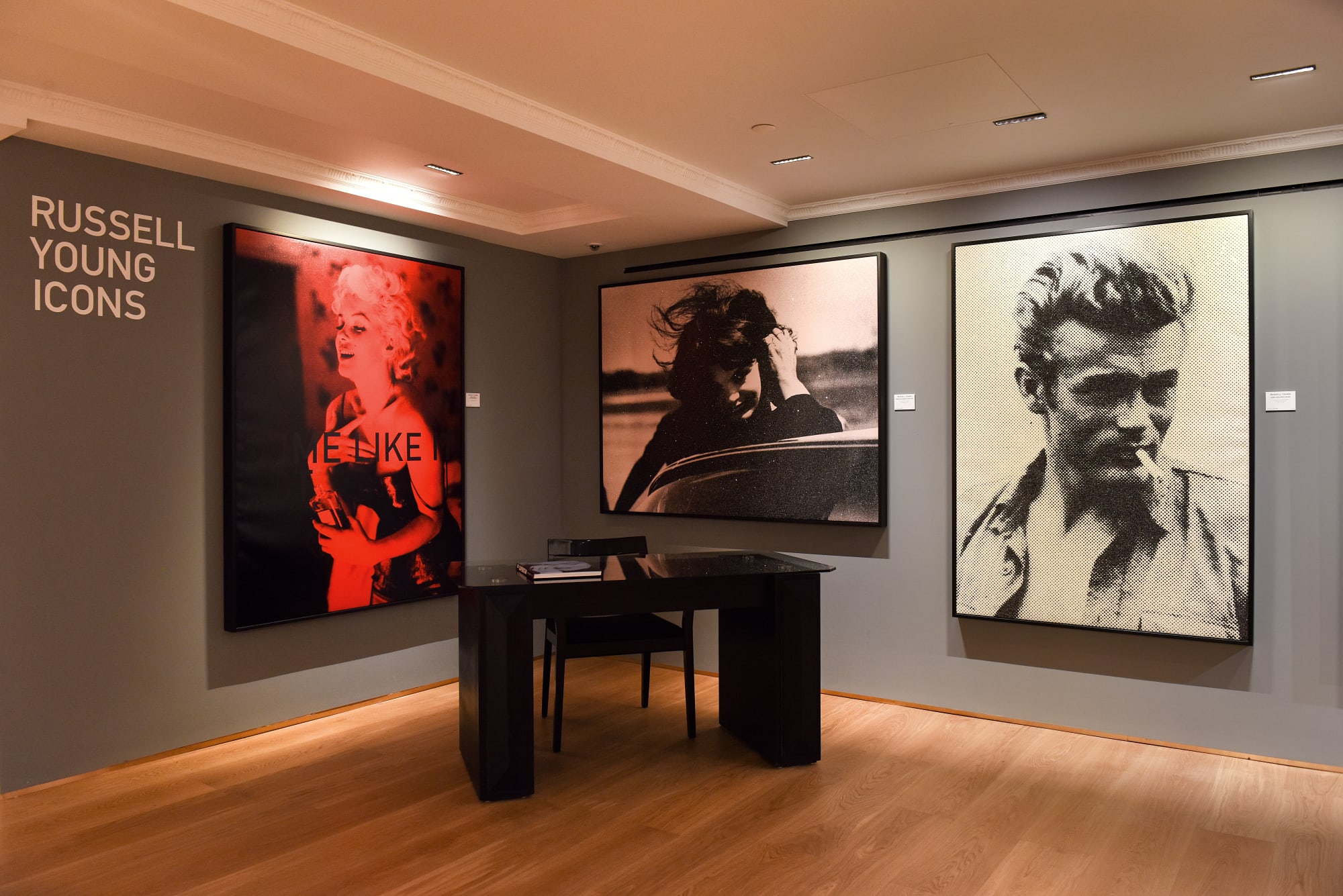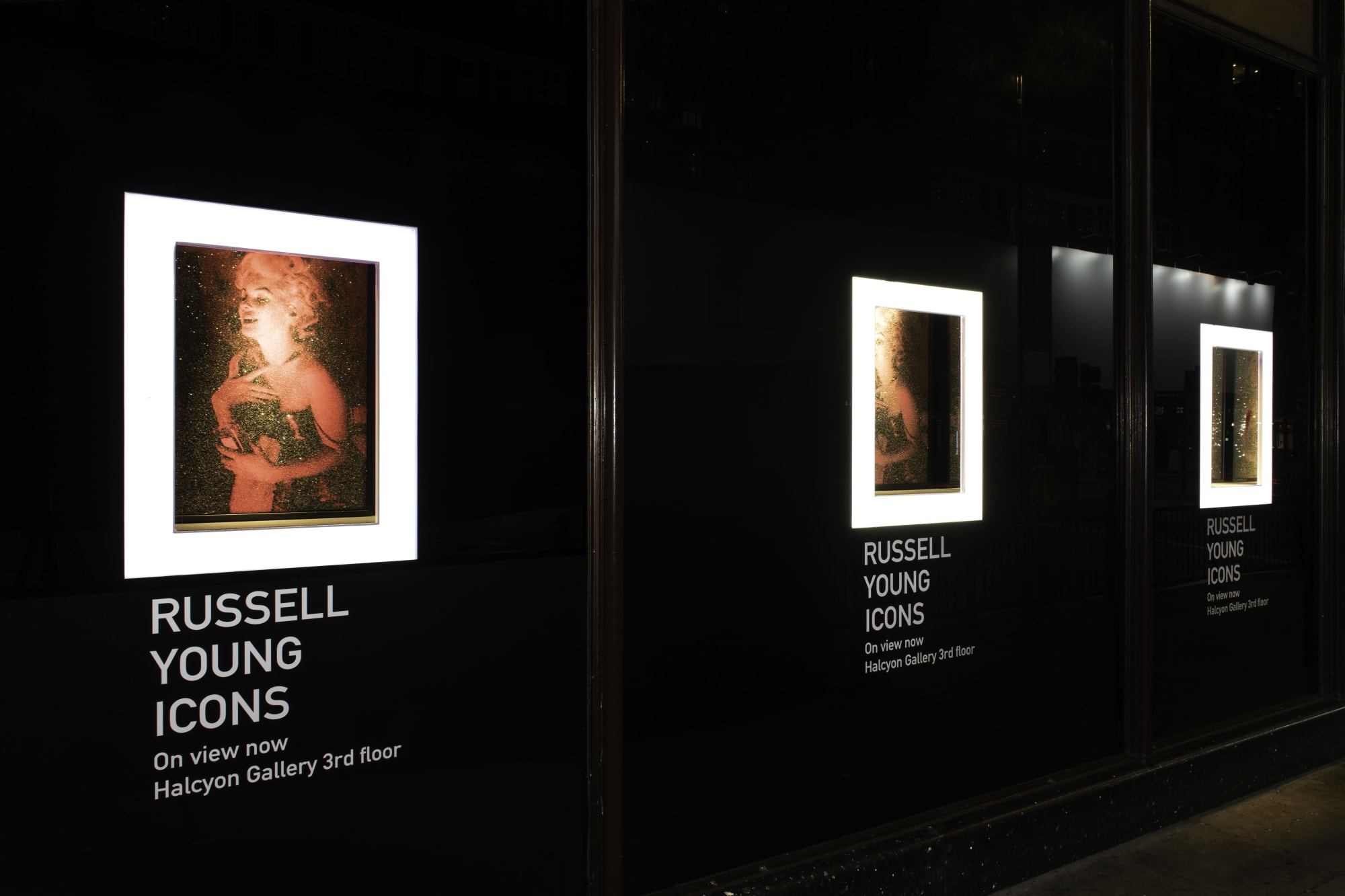 'Harrods to display art in its windows for the first time with a selection of diamond-dusted portraits of icons such as Marilyn Monroe and Jackie Kennedy by A-list favourite Russell Young.'
The Daily Mail, 2020