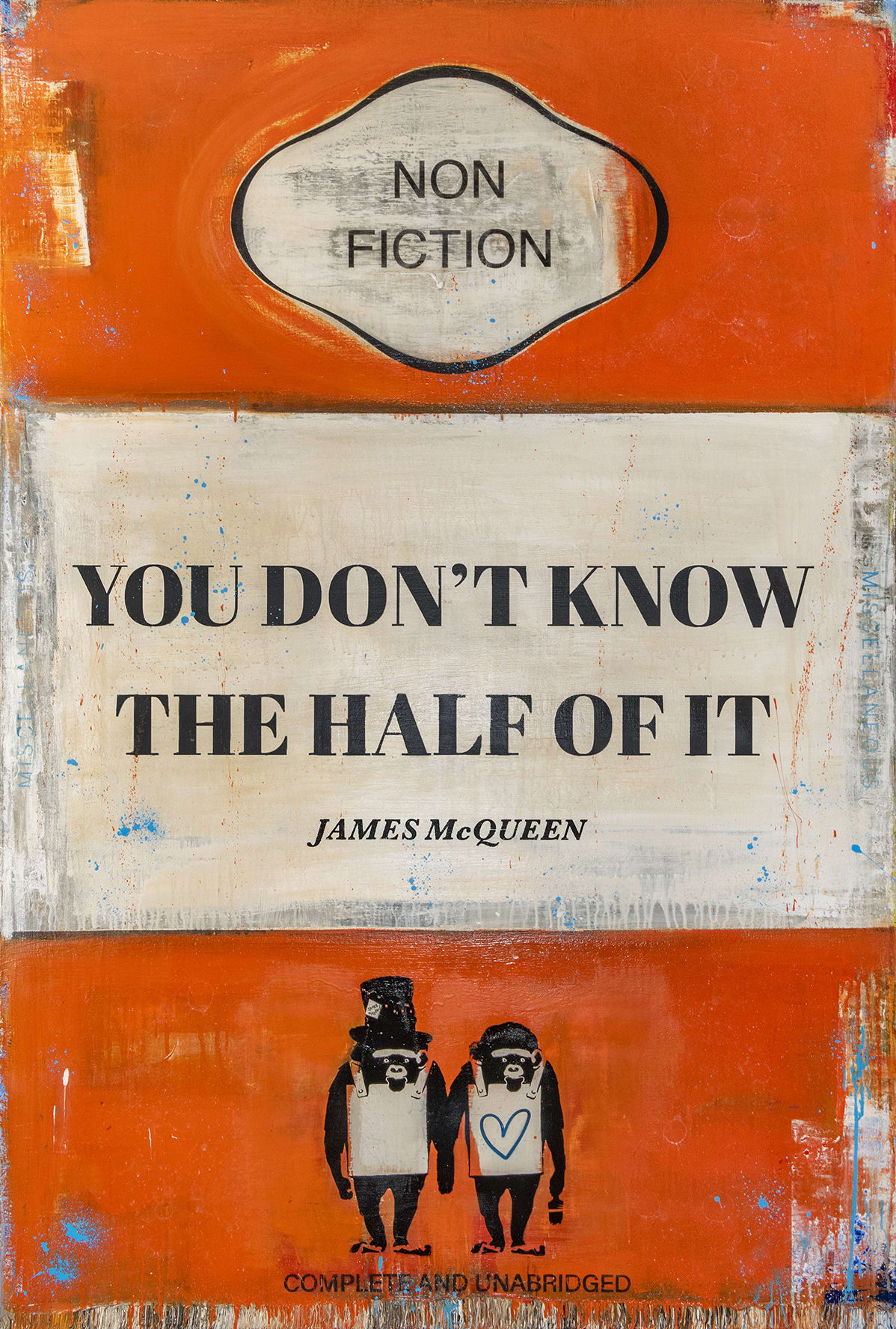 3 March - 20 April 2022
YOU DON'T KNOW THE HALF OF IT
'YOU DON'T KNOW THE HALF OF IT' is British artist James McQueen's first exhibition at Halcyon Gallery. McQueen's art explores themes of typography, Pop art and abstraction, using the graphic design language of book covers as a template for communication. His provocative works on canvas are visually arresting, saturated with colour and employ a multi-layered technique to produce uniquely deep and intricate surfaces.
YOU DON'T KNOW THE HALF OF IT
McQueen's complex application of paint elevates his art beyond the mere imitation of a nostalgic object towards an art that is rich and expressive, choosing to represent these books not as they were when they were first published, but as they are today: stained and faded with tattered edges. Through his use of spray paint, stencilling and a vibrant colour palette, McQueen furnishes these classic designs with a contemporary, urban edge.
The titles and sentiments are evocative, playful and sometimes cynical. Working under a pseudonym, he introduces an autobiographical dimension to the work with his trademark monkey, using this mischievous character as a kind of personal insignia.
'The exposure of these layers represents the history and journey of the artwork, just as a used book will have its own story.'
James McQueen