'The Four Loves' by Lorenzo Quinn unveiled in Berkerly Square
'I was inspired to make this sculpture while reading C.S Lewis's Four Loves and decided to present the loves as the foundation stones on which the weight of the world should be supported.' Lorenzo Quinn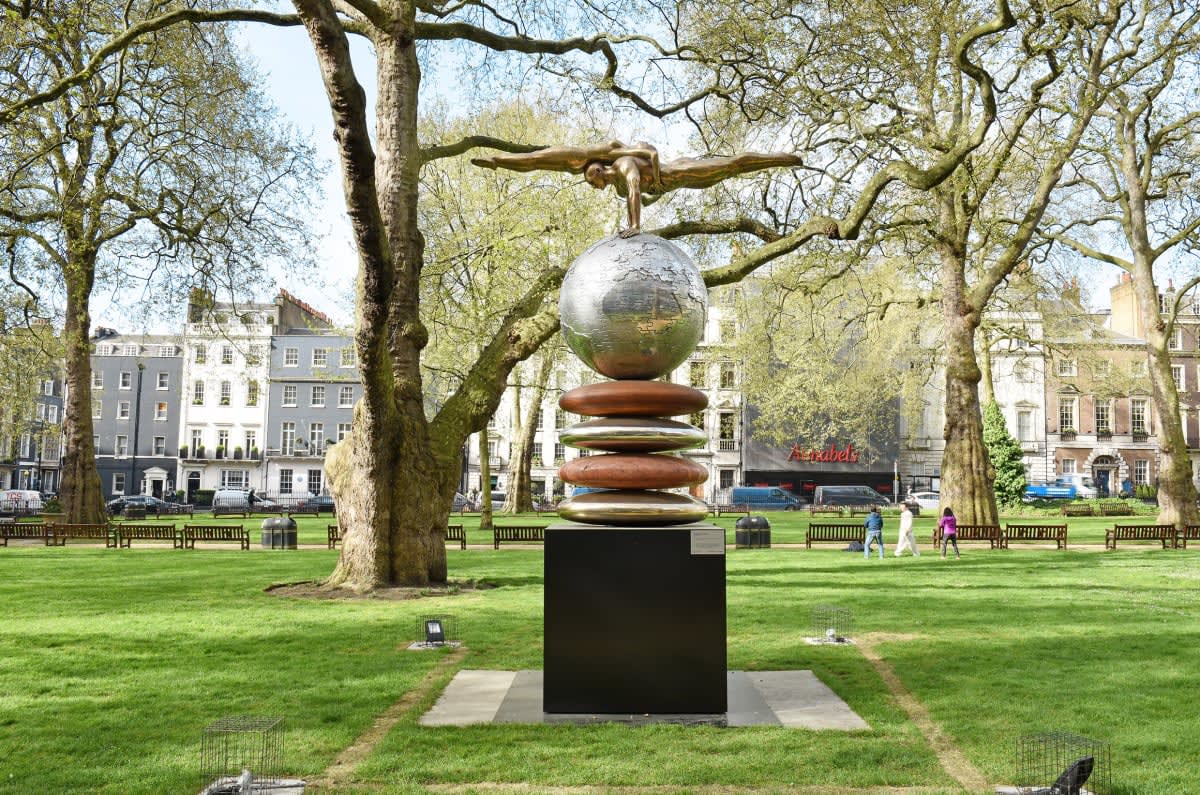 The iconic sculpture The Four Loves by Lorenzo Quinn, a leading figurative sculptor, has been unveiled in Berkeley Square, London, as part of Halcyon Gallery's public art programme and Westminster Council's City of Sculpture programme. The sculpture can now be viewed until the month of September 2017.
Echoing the meticulous execution and technique of the Masters of the past, Quinn employs the ancient lost-wax process in his Catalan foundry to create his masterpieces. Touching on themes of equilibrium and evolution, The Four Loves exemplifies the art of harmony, balance and adaptation. The first stone, representing faith, affection and love, is made out of polished bronze so as to look pure whilst the second stone symbolises passionate love, for which a red stone has been used - strong yet fragile on its own. The third stone represents friendship and has been created in polished stainless steel as individuals are reflected in their friends whilst the fourth stone represents family love and is made out of wood - a warm material, live, organic and continuously growing. Quinn believes that on top of these formative stones, individuals build the complex puzzle that is their world - after which they build their relationships and if these are kept in perfect balance, the ultimate goal of long-lasting relationships is achieved.
Quinn's intimate pieces are the means by which he communicates his universal messages to viewers. Mature in style and technical accomplishment, The Four Loves is not only demonstrative of Quinn's visceral empathy, it also resonates in today's society. This year will also see Lorenzo Quinn unveil his new monumental sculpture, Support, at the Ca' Sagredo Hotel on the Grand Canal for the duration of the Venice Biennale 2017 - 57th International Art Exhibition.
1 October 2017