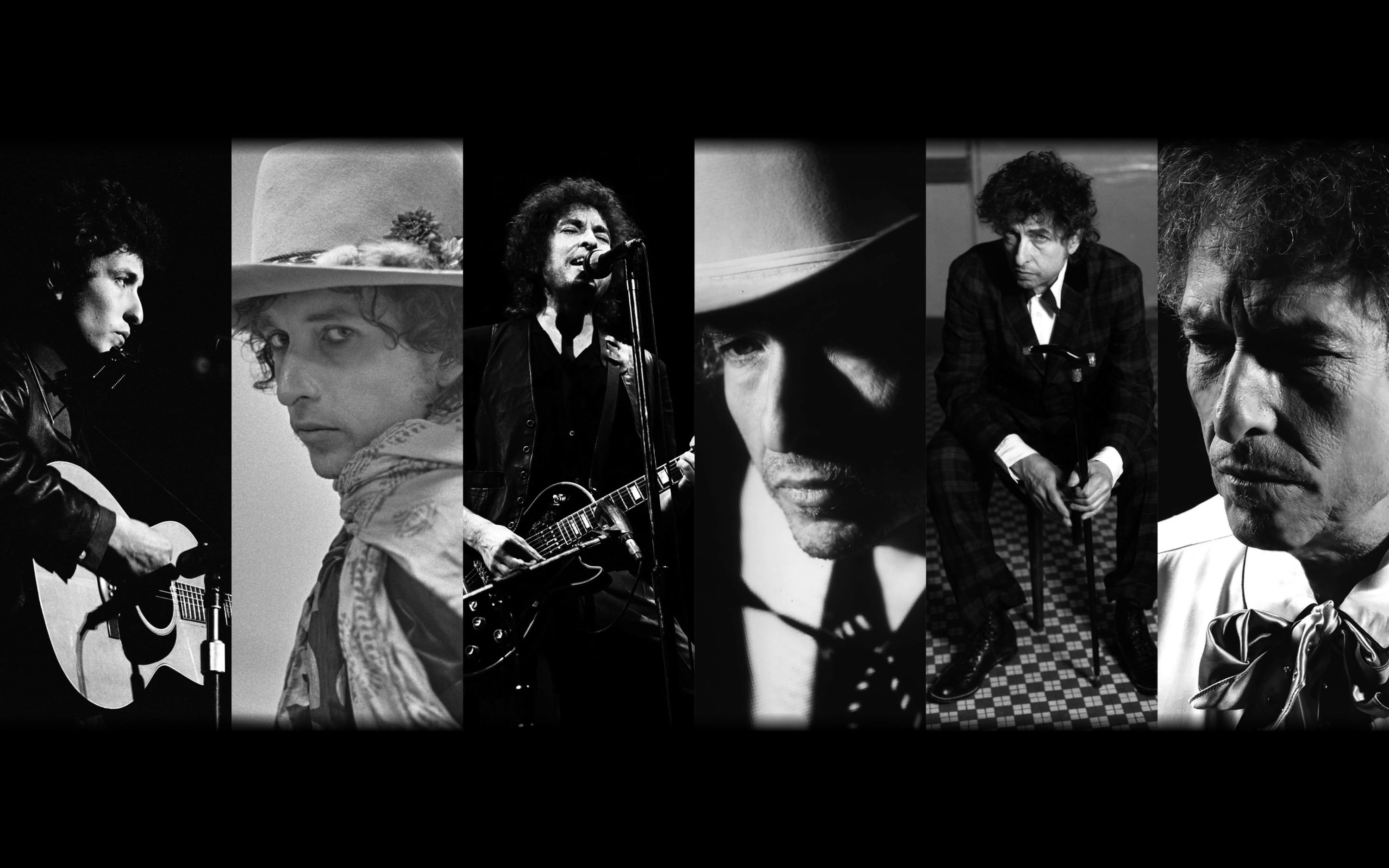 24 May - 22 August 2021
Bob Dylan: 60 Years of Creating
In celebration of Bob Dylan's 80th birthday, Halcyon Gallery presents a world-exclusive display of new paintings by Dylan on view at 144-146 New Bond Street from 24th May 2021.
Bob Dylan: 60 Years of Creating, explores the artist's unmatched achievements across creative media, from his first studio album release in 1962 to the recent announcement of his forthcoming museum retrospective at the Patricia and Phillip Frost Art Museum, Miami, in November 2021. Bob Dylan: 60 Years of Creating features figurative paintings from 2020-21, in which Dylan approaches the American landscape alongside important artworks from the artist's archive.
Dylan is a worldwide cultural icon, inspiring audiences for six decades. Through music, words and visual art, Dylan has remained restlessly creative, continually reinventing himself and challenging his audience in new ways. His expansive body of visual art includes works on paper, paintings, sculpture and large-scale installations, across several major series of work since 2007.
'Halcyon Gallery congratulates Bob Dylan on his achievements as a visual artist over the past six decades. We have had the privilege of representing Dylan's art for the past 15 years and we invite you to celebrate the artistic endeavours of this creative icon.'
Paul Green, President and Founder, Halcyon Gallery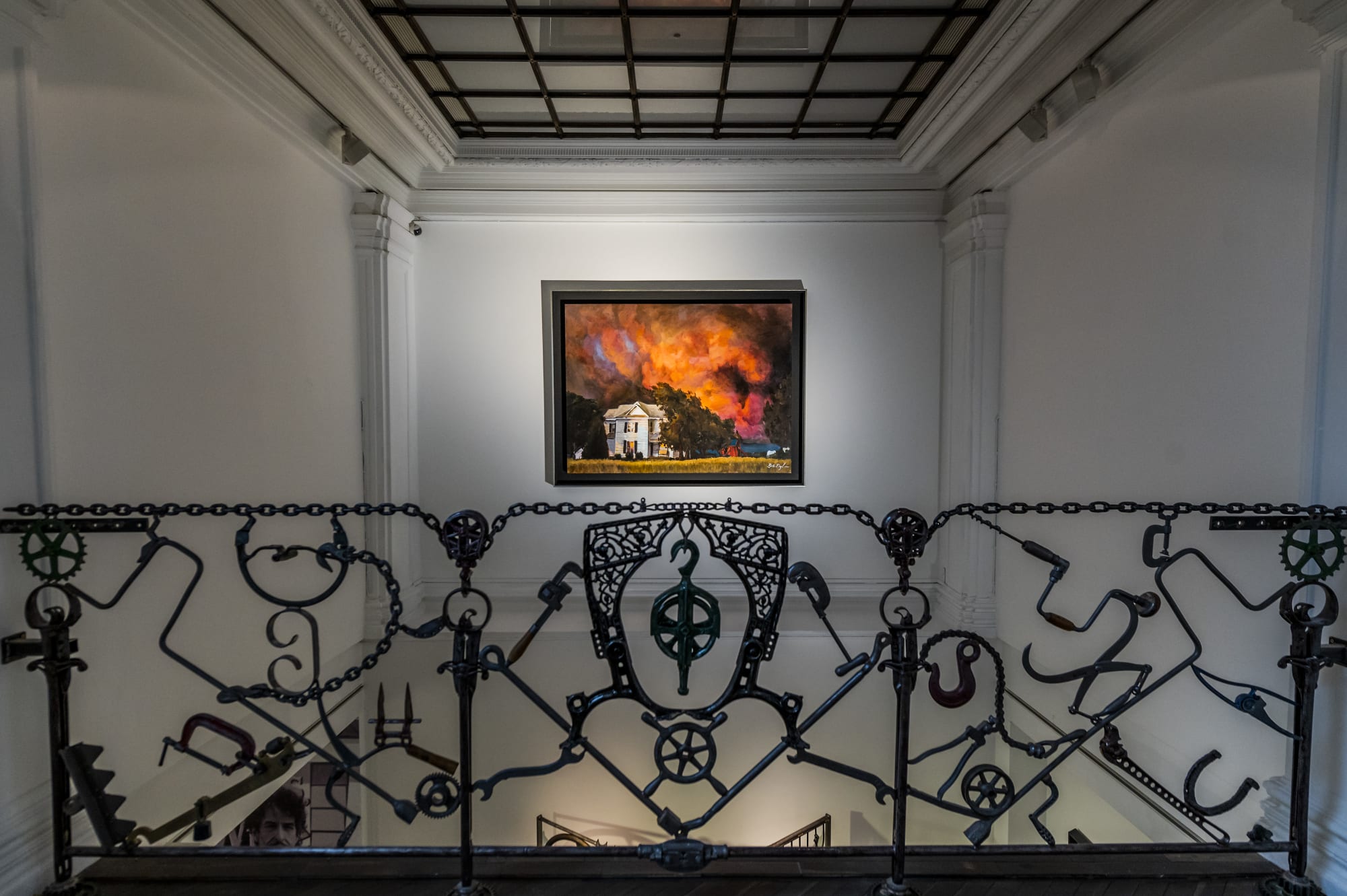 'We are celebrating the immensity of Bob Dylan's 60-year artistic contribution to the human story….But we're also celebrating the way in which he has continued to make work that is still so alive and expressive, well into his eighth decade.'
The Guardian, May 2021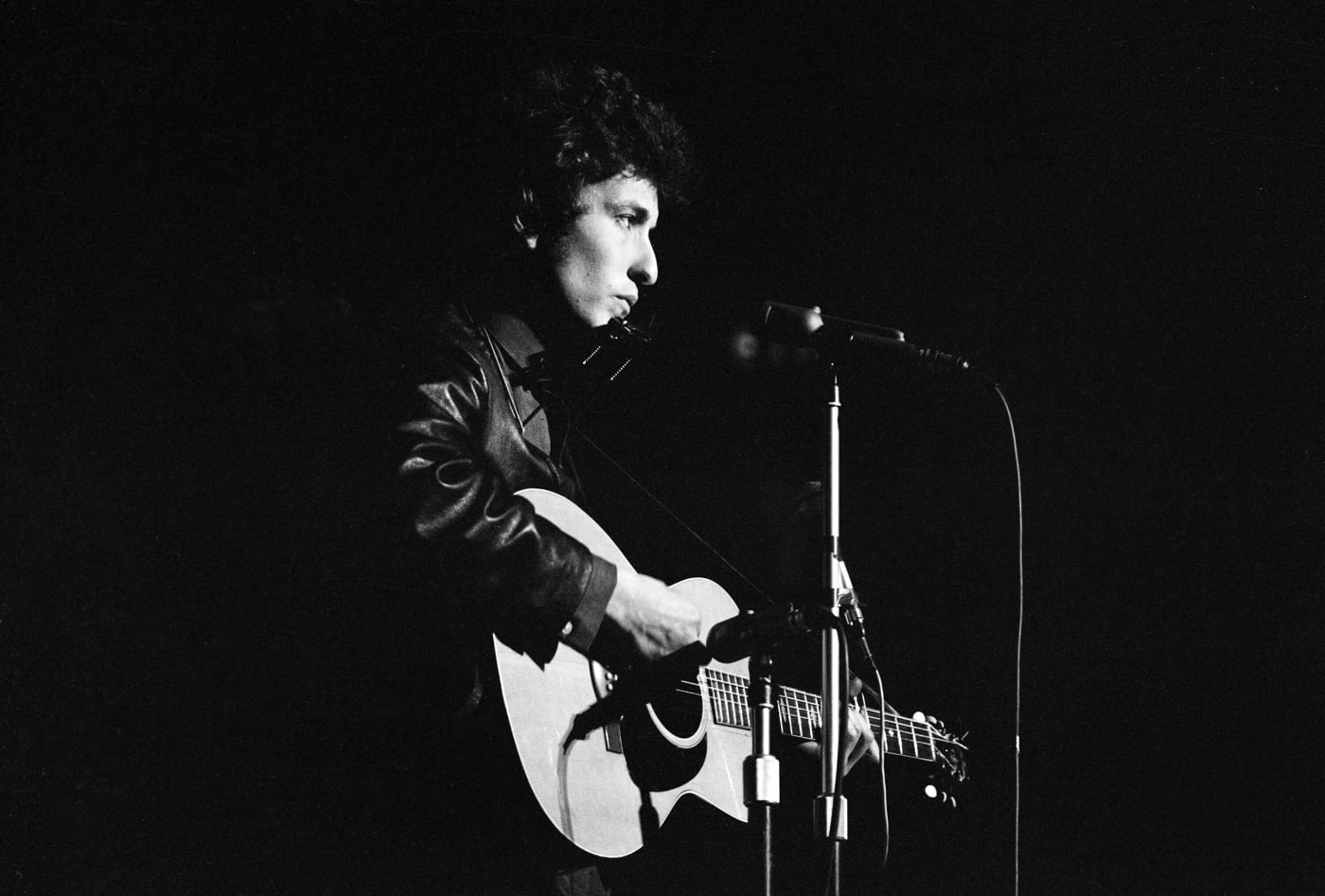 1960s
In the winter of 1961 Dylan moved to New York and began to play in the burgeoning folk music scene of Greenwich Village. That same year he was signed to Columbia Records and released his debut album Bob Dylan in 1962. This was followed in quick succession by The Freewheelin' Bob Dylan (1963) that revealed the voice of a powerful new songwriter and included the songs 'Blowin' In The Wind' and 'A Hard Rain's A-Gonna Fall', and Another Side Of Bob Dylan (1964), that reflected such diverse influences as the Beat poets, French symbolists, and the Delta blues. Bringing It All Back Home (1965) including 'Subterranean Homesick Blues', followed. This was the first of three records that changed the perception of Dylan as a folk and protest artist, and shook popular music to its core. Highway 61 Revisited (1965) whose opener, 'Like A Rolling Stone' became a generational anthem, and Blonde On Blonde, (1966), completed the 'electric trilogy'. John Wesley Harding (1967), noted for its sparse arrangements, biblical allusions and concise storytelling, signalled another new direction while Nashville Skyline (1969) marked Dylan's embrace of country music, yielding the worldwide smash single, 'Lay, Lady, Lay'.
In 1963 Dylan performed during the March on Washington for Jobs and Freedom, where civil rights activist Martin Luther King Jr. delivered his 'I Have a Dream' speech. In the same year Dylan sold out New York City's Carnegie Hall. In the space of just two years, Dylan had gone from playing in coffee shops to concert halls across America. Then in 1965 Dylan headlined at the Newport Folk Festival where his 'plugged in' performance with a rock 'n' roll band stunned the audience and shocked the music world, leading to a combative tour of Europe and Australia in 1966 marked by fans both booing and cheering Dylan's new sound. Following a motorcycle accident near Woodstock in upstate New York in this same year, Dylan decided to take a break. He would not tour again for eight years.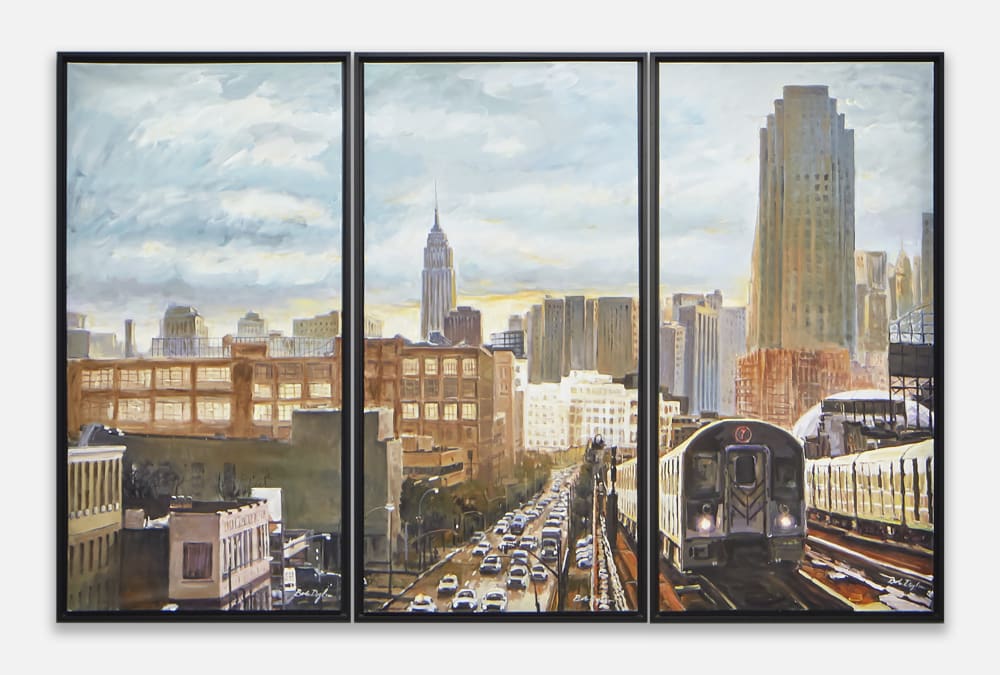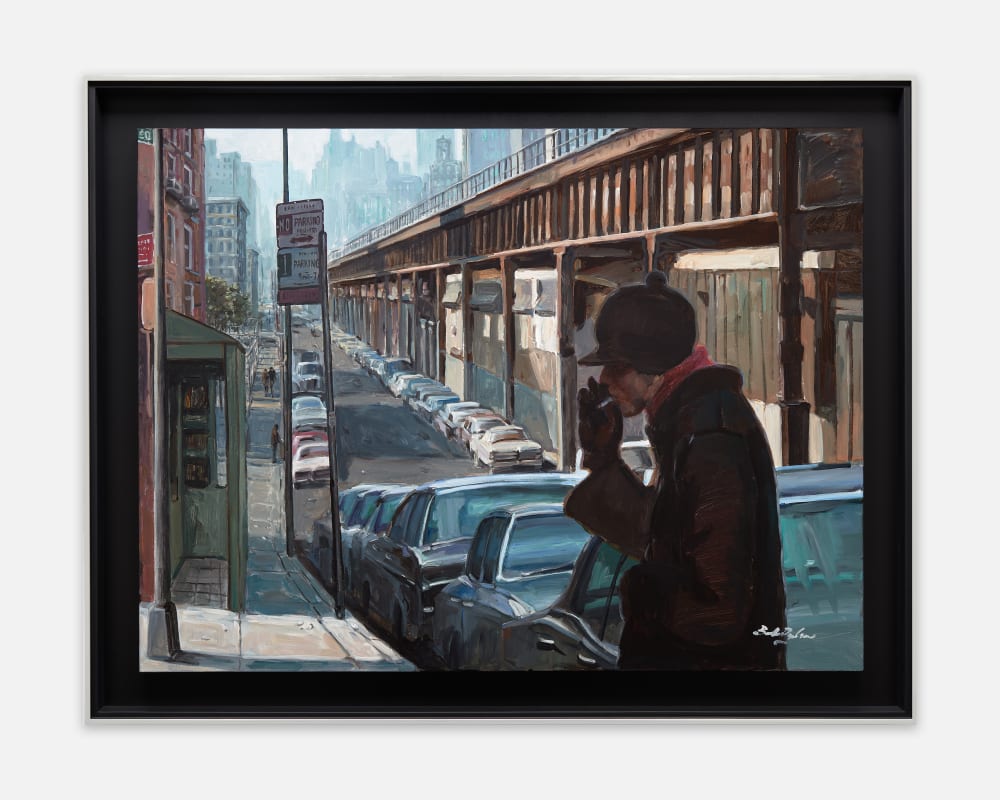 1970s
The release of the album New Morning (1970) marked Dylan's return to form. In 1973 Dylan took a small part in Sam Peckinpah's film Pat Garrett And Billy The Kid for which he wrote the sound track that included the chart-topping song 'Knockin' On Heaven's Door'. The following year Dylan reunited with his former backing group, The Band, for a tour of North America, and in 1975 put together The Rolling Thunder Revue, a concert series of friends, poets, filmmakers and playwrights that performed mostly in small theatres across northeastern America.
The mid-late 1970s saw the release of albums Before The Flood (1974), Blood On The Tracks (1975) which topped the charts with songs like 'Tangled Up In Blue' and 'Simple Twist Of Fate'; The Basement Tapes (1975); and Desire (1976) which included the song 'Hurricane' and marked Dylan's return to topical songwriting. In 1978 Dylan embarked on a worldwide tour that lasted until the end of the year, the same year that he released his eighteenth studio album, Street Legal. The decade ended with Slow Train Coming (1979) which featured music deeply rooted in America's faith-based gospel music tradition, another unexpected turn in the artist's career.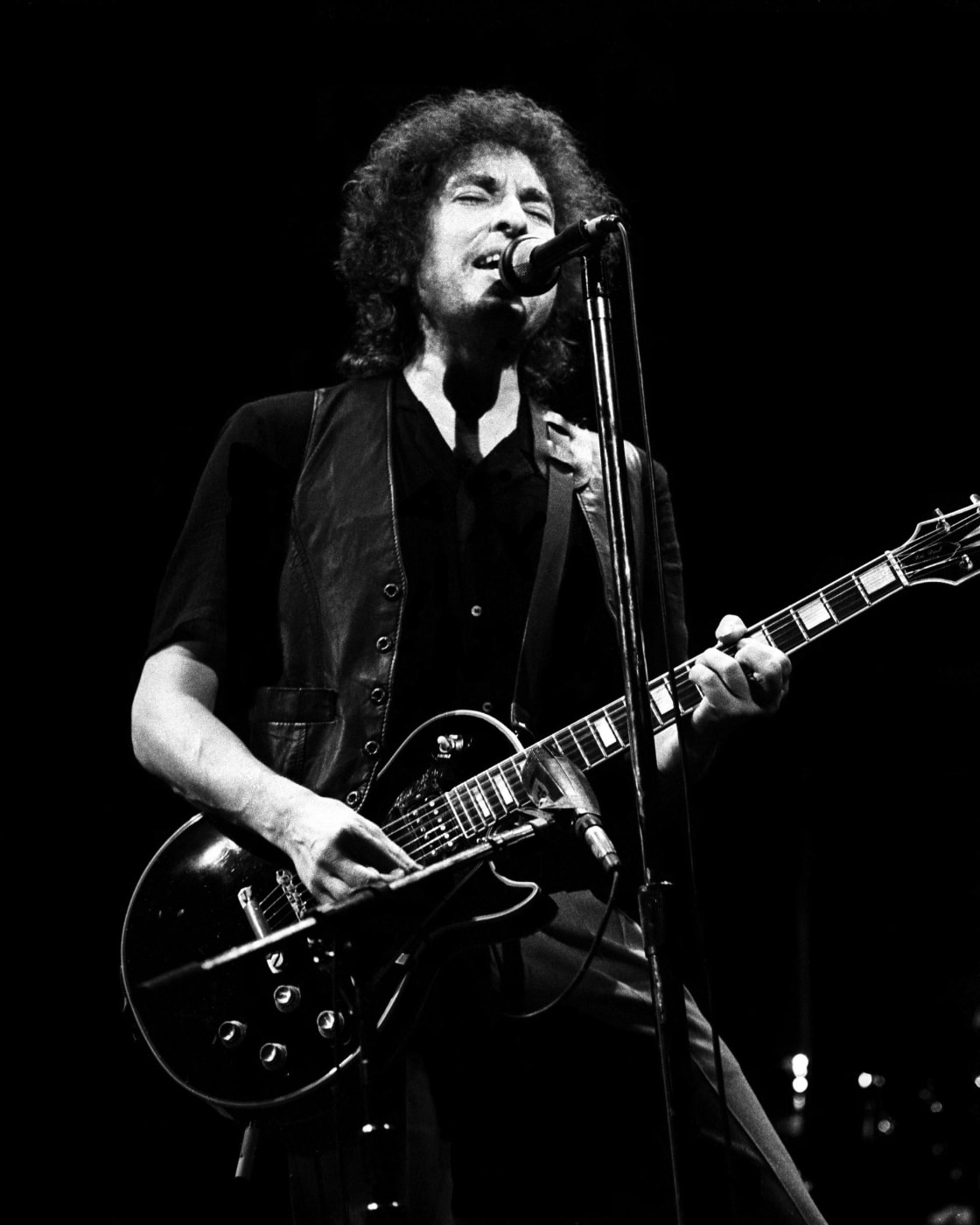 1980s
The 1980s saw Dylan receive awards and honours in recognition of his contribution to music that included an induction into the Songwriters Hall of Fame (1982) and the American Rock and Roll Hall of Fame by Bruce Springsteen (1988). He was also awarded the American Society of Composers, Authors and Publishers (ASCAP) Founders Award (1986) which is given to songwriters and composers for pioneering contributions to music.
Album releases during the decade included Infidels (1983), an eclectic album co-produced with guitar legend Mark Knopfler, featuring the reggae rhythm section of Sly and Robbie; Dylan & The Dead, the live album of stadium concerts performed by Dylan and the Grateful Dead in 1987, and Oh Mercy produced in New Orleans, USA (1989).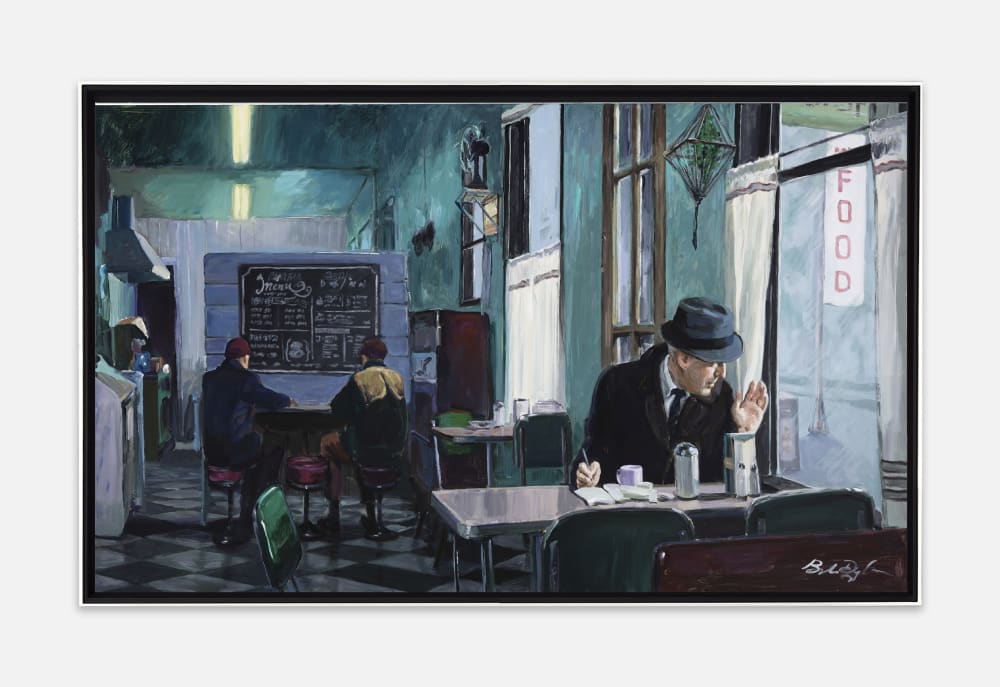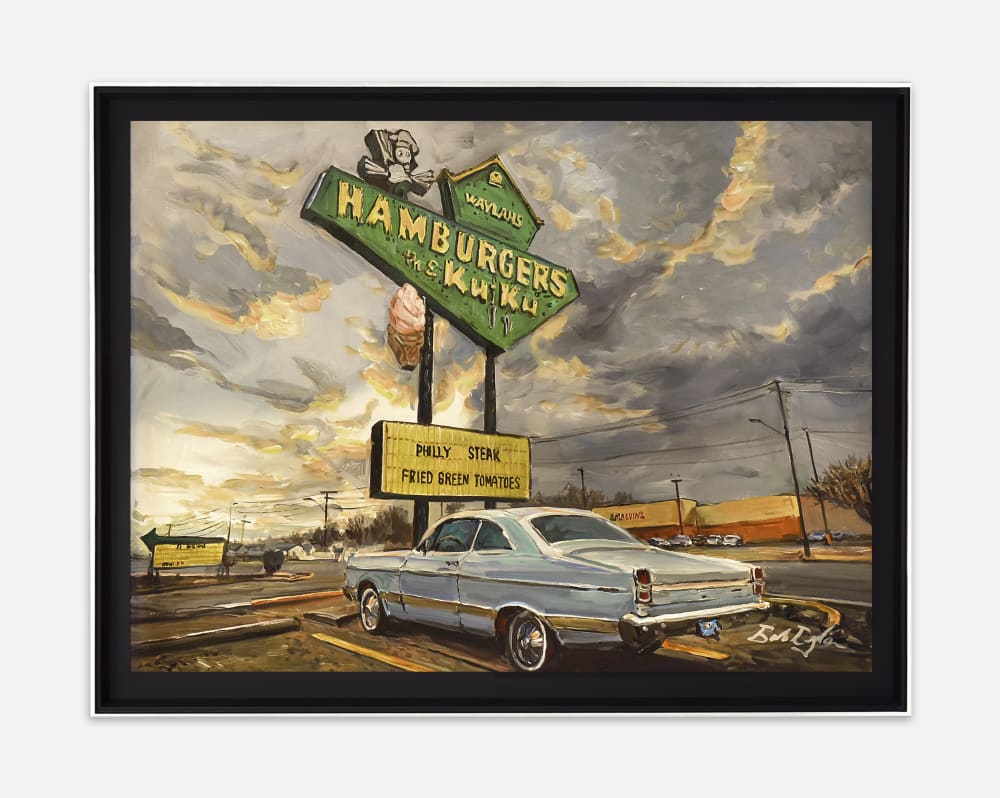 1990s
During 1991 Columbia Records released the first three volumes of an ongoing series of archival releases, entitled The Bootleg Series. In 1992 Dylanreturned to his folk roots with his first solo acoustic album in 30 years, Good As I Been To You and in 1993 another album of acoustic folk music, World Gone Wrong.Towards the end of the decade Dylan released Time Out Of Mind (1997), a critical and commercial success containing 'Make You Feel My Love', which in 1998received three Grammy Awards, including Album of the Year.
Dylan continued to garner awards throughout the decade. He was appointed Commandeur des Arts et des Lettres by Jack Lang, French Minister of Culture (1990), and received a Grammy Lifetime Achievement Award for outstanding contributions in the field of recorded music (1991) and in 1997 the Kennedy Center Lifetime Achievement Award for contribution to American culture.
In 1994 Dylan headlined the Woodstock Festival with a set of iconic classic songs, followed in 1995with a performance in the hit television series MTV Unplugged, in which he reimagined many of his classic songs.
Drawn Blank, Dylan's first book of sketches, was published in 1994.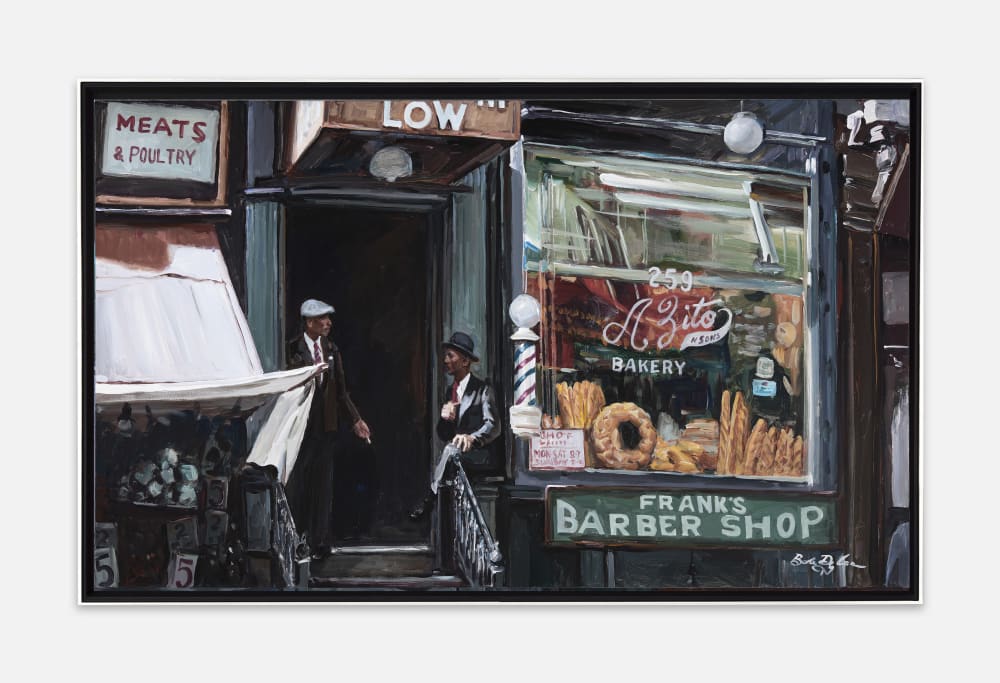 2000s
In early 2001 Dylan received the Golden Globe Award and an Academy Award for Best Original Song in a Motion Picture for 'Things Have Changed', written in 2000 for the film Wonder Boys. Critically acclaimed album releases followed, including Love And Theft (2001); Modern Times (2006), Dylan's first American number-one album in 30 years; Together Through Life (2009), number one in both the USA and the UK; and Christmas In The Heart, Dylan's first collection of Christmas songs.
The 2000s also saw Dylan explore his creativity further in film, literature and the visual arts.
In 2003 Dylan appeared alongside an all-star cast in Masked and Anonymous, a film he co-wrote with director Larry Charles, and in 2005 he was the subject of the two-part documentary No Direction Home directed by Martin Scorsese that charts Dylan's career up to 1966.
In the visual arts, Dylan's first museum exhibition, Drawn Blank Series, depicting fleeting images of life on the road in portraits, landmarks, and unknown places was unveiled at Kunstsammlungen Chemnitz, Germany in 2007, followed in 2008 by his first gallery exhibition, The Drawn Blank Series, at Halcyon Gallery, London.
In 2008 Dylan received America's most prestigious literary award: a special Pulitzer Prize citation in 'recognition of Dylan's profound impact on popular music and American culture'.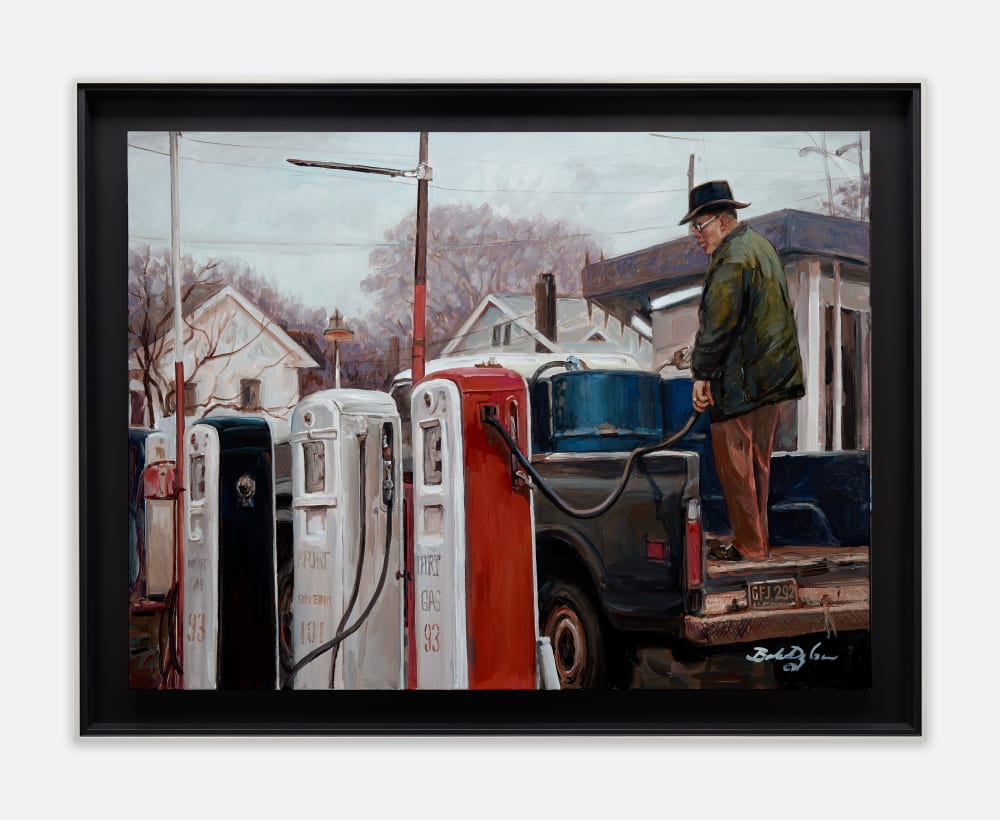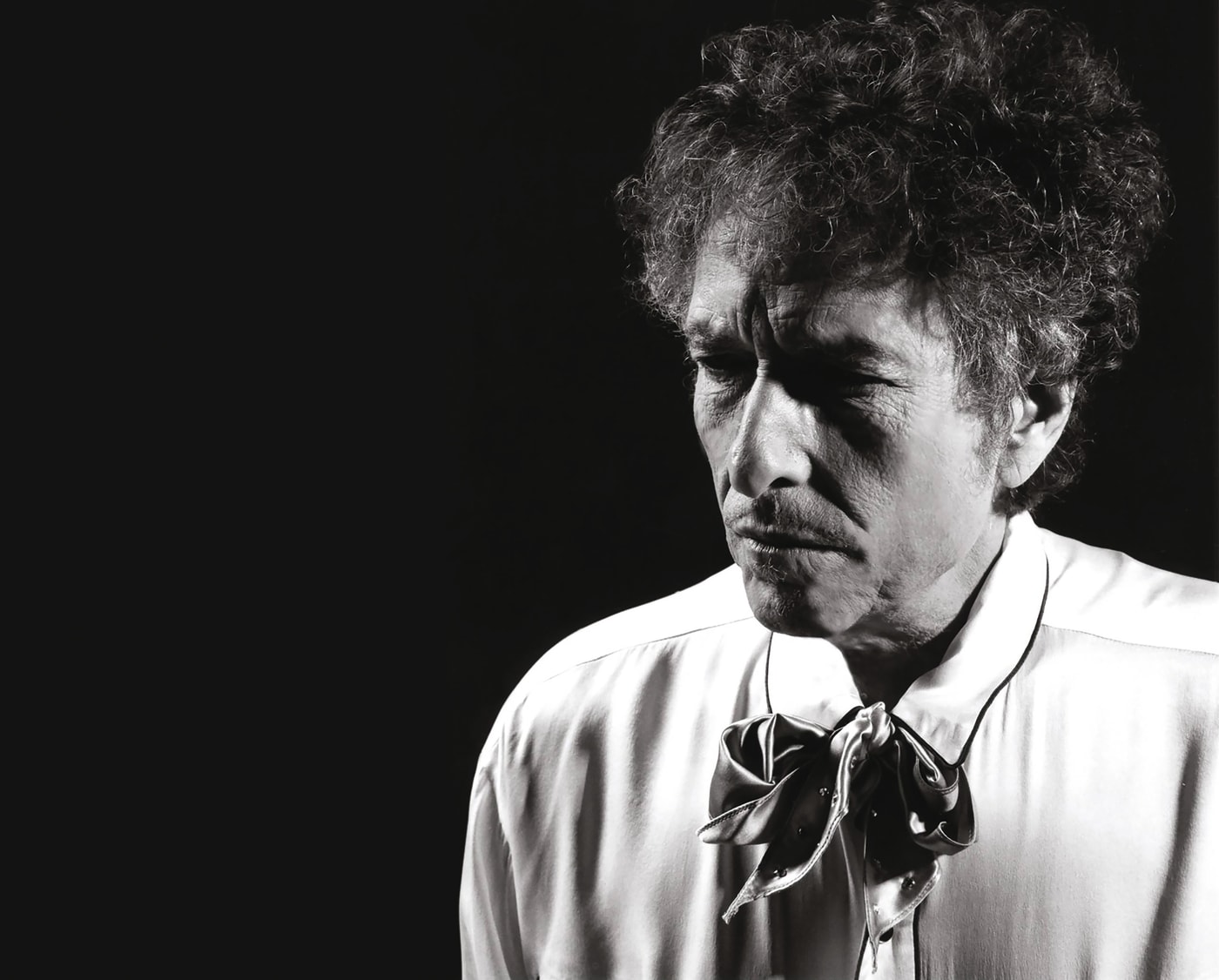 2010s
Dylan continued to expand and diversify his visual art throughout the 2010s, creating several new series that were exhibited in museums and galleries worldwide: The Brazil Series premiered at the National Gallery of Denmark, Copenhagen, Denmark in 2010; The Asia Series and Revisionist Art at the Gagosian Gallery, New York, USA in 2011 and 2012 respectively; The New Orleans Series at the Palazzo Reale, Milan, Italy in 2013, which travelled onto the New Orleans Museum of Art, USA in 2016; and Face Value at the National Portrait Gallery, London, UK in 2013 that toured to the Museum of National History, Copenhagen, Denmark in 2014. Bob Dylan: Retrospectrum, the most comprehensive exhibition of Dylan's artwork to date, opened at Modern Art Museum, Shanghai, China in 2019.
During this period Halcyon Gallery launched the first exhibition of Dylan's critically acclaimed ironwork sculptures, Mood Swings (2013); The Beaten Path, a collection of landscapes inspired by the American panorama in 2016; and Mondo Scripto, the first major exhibition of handwritten lyrics accompanied by sketches in 2018.
The 2010s were also marked by numerous awards including the Presidential Medal of Freedom, America's highest civilian honour, awarded by President Barack Obama in 2012. In 2013 Dylan was elected to the American Academy of Arts and Letters; the Akademie der Kunste, Berlin, Germany; and received the Chevalier de la Legion d'Honneur, the highest French order for military and civil accomplishment. In 2016 Dylan was awarded the Nobel Prize in Literature, the world's most prestigious literary award, for 'having created new poetic expressions within the great American song tradition'. He is the first singer and songwriter to receive such an honour.
In music, Dylan released Tempest (2012); Shadows In The Night (2015), and the 3-CD set Triplicate (2017).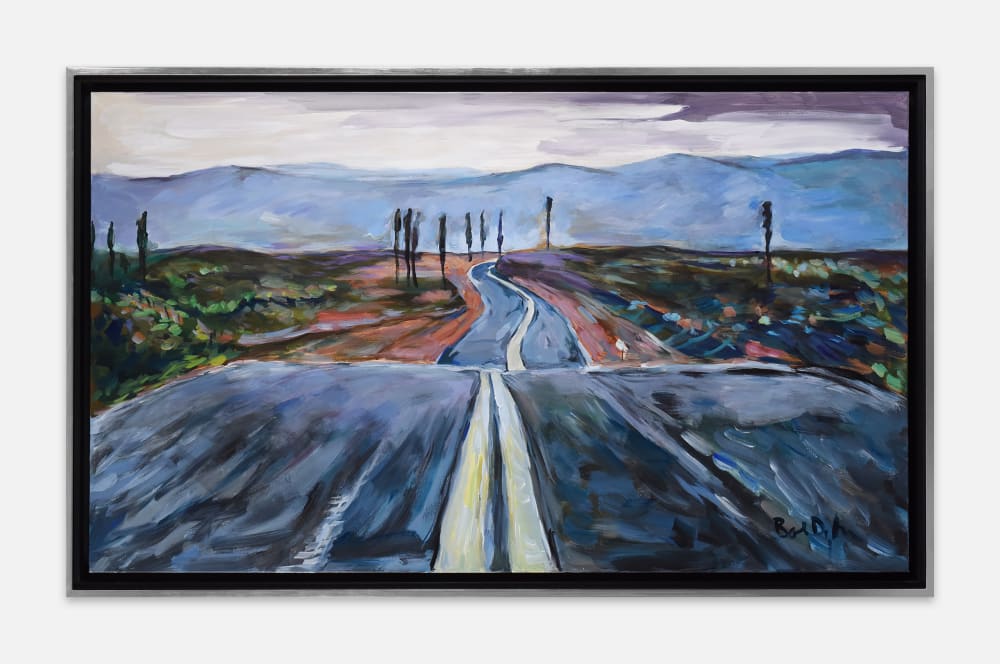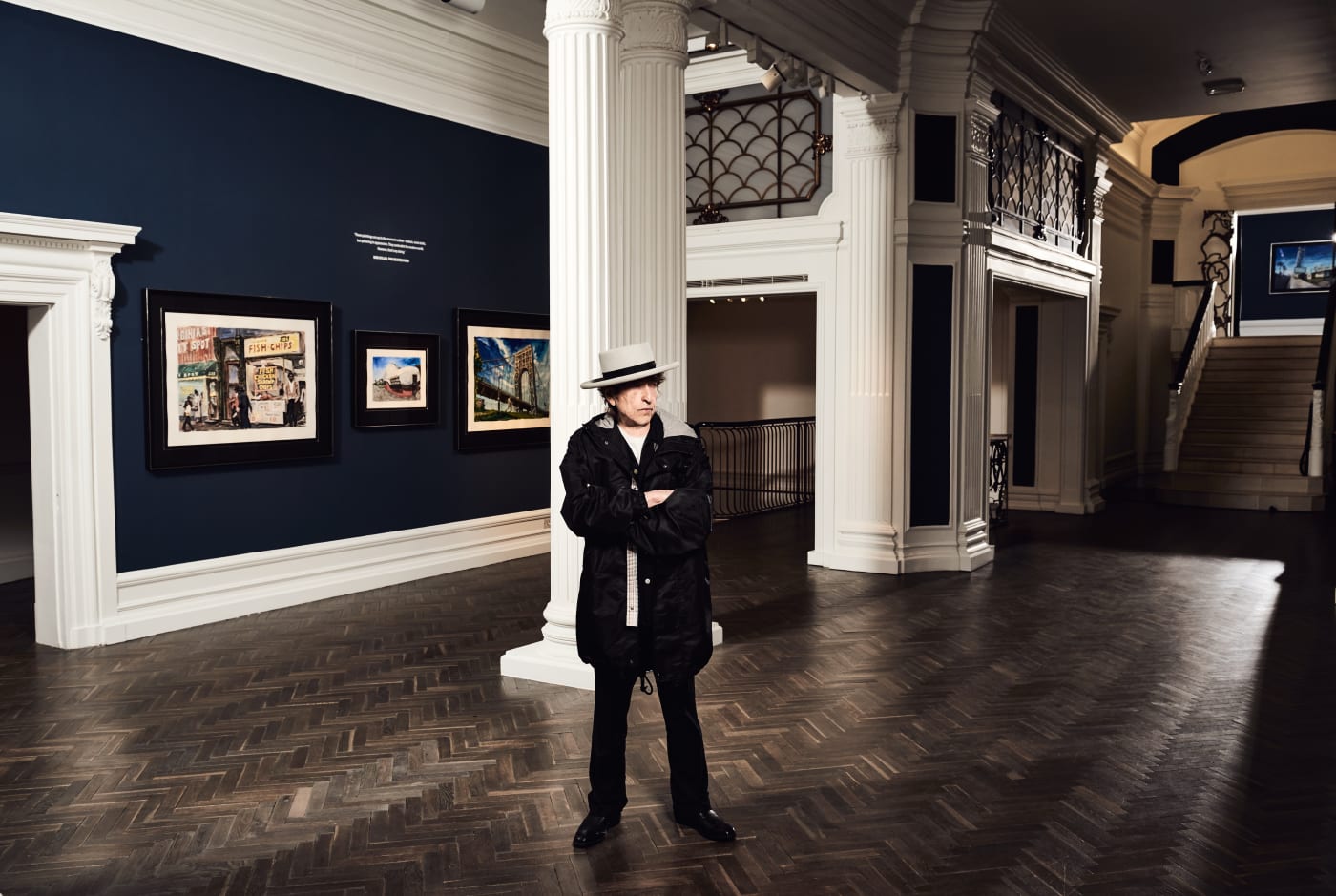 2020s
Dylan has been performing around 100 shows a year around the world since 1988. When the tour was put on hold in early 2020, Dylan used the rare hiatus to focus more time on welding and painting, as revealed in an interview with the New York Times.
In June 2020, with the world in the midst of uncertainty, Dylan released Rough and Rowdy Ways, his first album of original songs in eight years which was preceded by the surprise release of three new tracks, 'Murder Most Foul', 'I Contain Multitudes' and 'False Prophet'. The LA Times album review noted that Dylan 'appears to have nature on his mind - lots of references to weather and seasons and flowers', all themes that are mirrored in his newest collection of landscape paintings.
Following its debut in Shanghai in 2019, Bob Dylan: Retrospectrum continued to tour in Asia, opening at the Today Art Museum in Beijing in 2020, followed by the Jupiter Museum of Art in Shenzhen.
In November 2021, Bob Dylan: Retrospectrum will travel to the Patricia and Phillip Frost Art Museum, Miami, where more than 120 of Dylan's painting, drawings and sculptures will be exhibited in the USA for the first time.