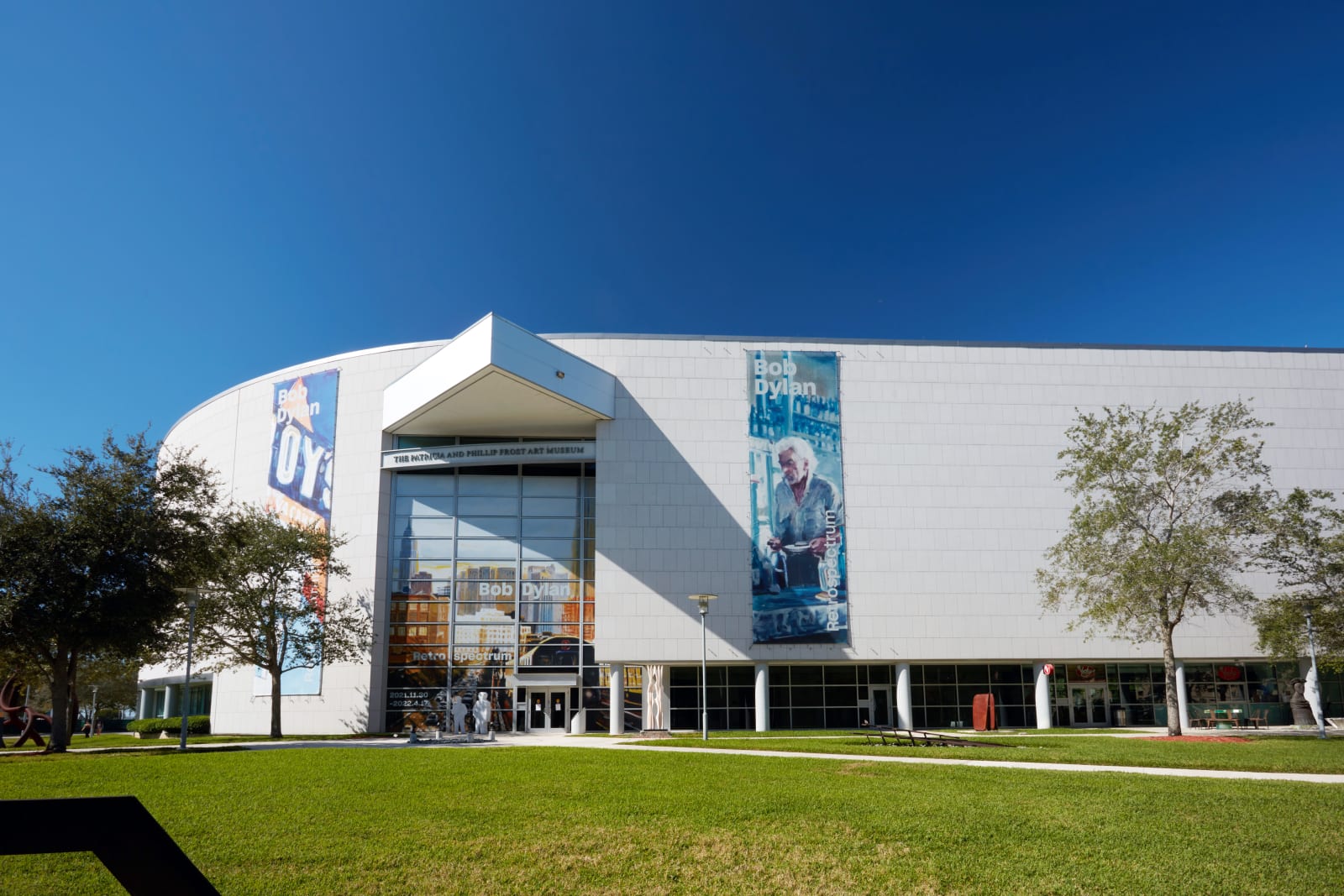 30 November 2021
Bob Dylan at the Frost Museum, Miami
Bob Dylan: Retrospectrum will open at the Patricia & Phillip Frost Art Museum in November 2021 through to April 2022 and will showcase the most comprehensive exhibition of Bob Dylan's artwork ever seen in America.
Bob Dylan: Retrospectrum at the Frost Art Museum will exhibit more than 180 of Dylan's paintings, drawings and sculptures, spanning six decades of his life. The development and diversity of Dylan's visual art will be shown with immersive and interactive displays illuminating the context of his artistic development in tandem with that of his musical and literary canon.
'When I saw the catalogue representing the beautiful and comprehensive Bob Dylan: Retrospectrum exhibition that premiered in Shanghai in 2019, I knew immediately that I wanted to bring this iconic artist's rarely seen visual works to South Florida, to be enjoyed by our students, our broader community and visitors from across the country and around the globe.'
Mark B. Rosenberg, President, Florida International University
To coincide with Art Basel Miami (2nd – 5th December 2021), The Wolfsonian Public Humanities Lab (WPHL), Florida International Universities Humanities and arts hub, will host a symposium exploring the myriad facets of Bob Dylan's career and cultural influence to celebrate the exhibition.
Leading museums and galleries from all over the world have exhibited Dylan's paintings, drawings and ironwork sculptures starting with The Drawn Blank Series, being unveiled at Kunstsammlungen Chemnitz, Germany in 2007. Since then, Dylan's works have been seen at the National Portrait Gallery in London; the National Gallery of Denmark, Copenhagen; the Palazzo Reale in Milan, Italy; and Modern Art Museum (MAM) Shanghai in China, for which Retrospectrum was initially conceived, becoming the most visited exhibition in the city, in 2019.
'We are incredibly proud that the Patricia & Phillip Frost Art Museum in Miami, one of America's great cultural institutions, has chosen to exhibit Bob Dylan: Retrospectrum later this year. Bob Dylan is one of the most important and influential cultural icons of the 20th and 21st Century and this exhibition encompasses the largest collection of Dylan's paintings, drawings, sculpture, ever to go on display in the United States, demonstrating his monumental impact on the world as a visual artist, musician and poet.'
Paul Green, President & Founder, Halcyon Gallery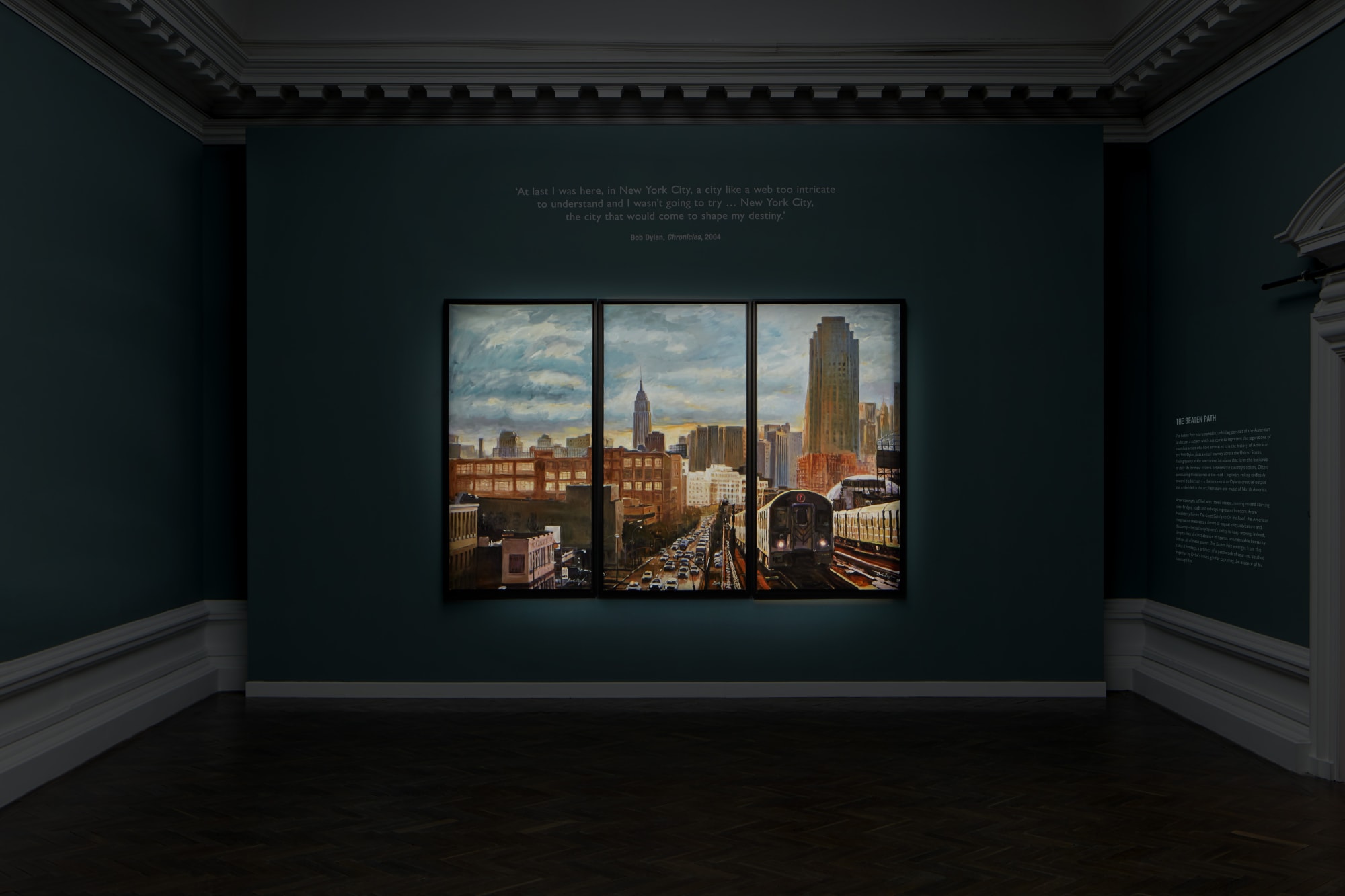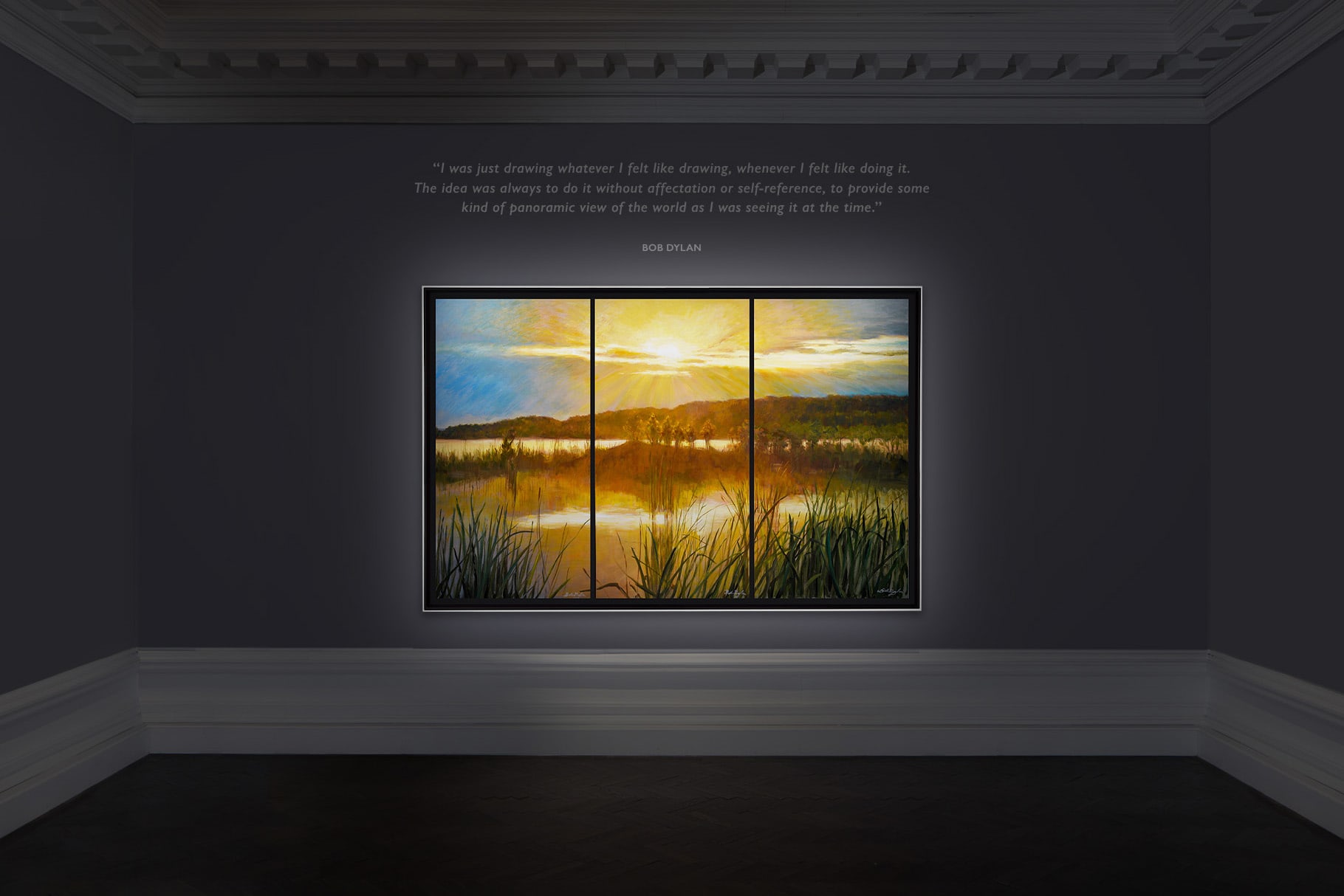 'While the Nobel Prize winner has maintained a visual art practice for much of his life, the art world began to take serious notice over the past two decades. In that time, institutions such as the Kunstsammlungen (Germany), the National Portrait Gallery (U.K), and the National Gallery of Denmark, have all mounted exhibitions of the songwriter's work.'
Artnet, May 2021
'…we know him to be a man driven by art and creativity. He is a voracious reader, an obsessive music lover, who, when not writing and performing, spends much of his spare time painting in oils and watercolours, and creating wrought iron art gates inspired by his childhood in the iron ore country of Duluth, Minnesota.'
The Telegraph, May 2021
Retrospectrum at Patricia & Phillip Frost Art Museum, Miami 2021-2022