dvavavadv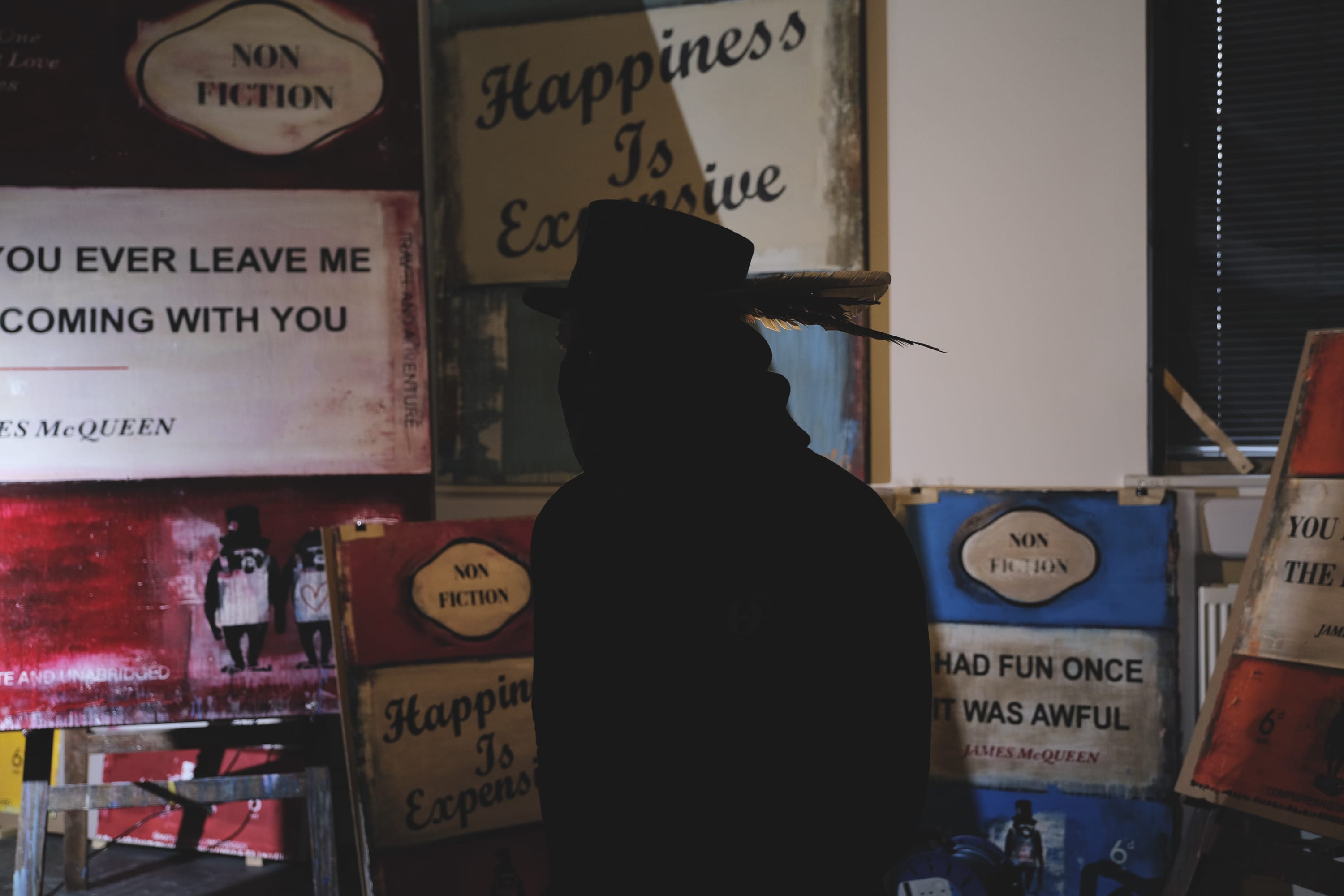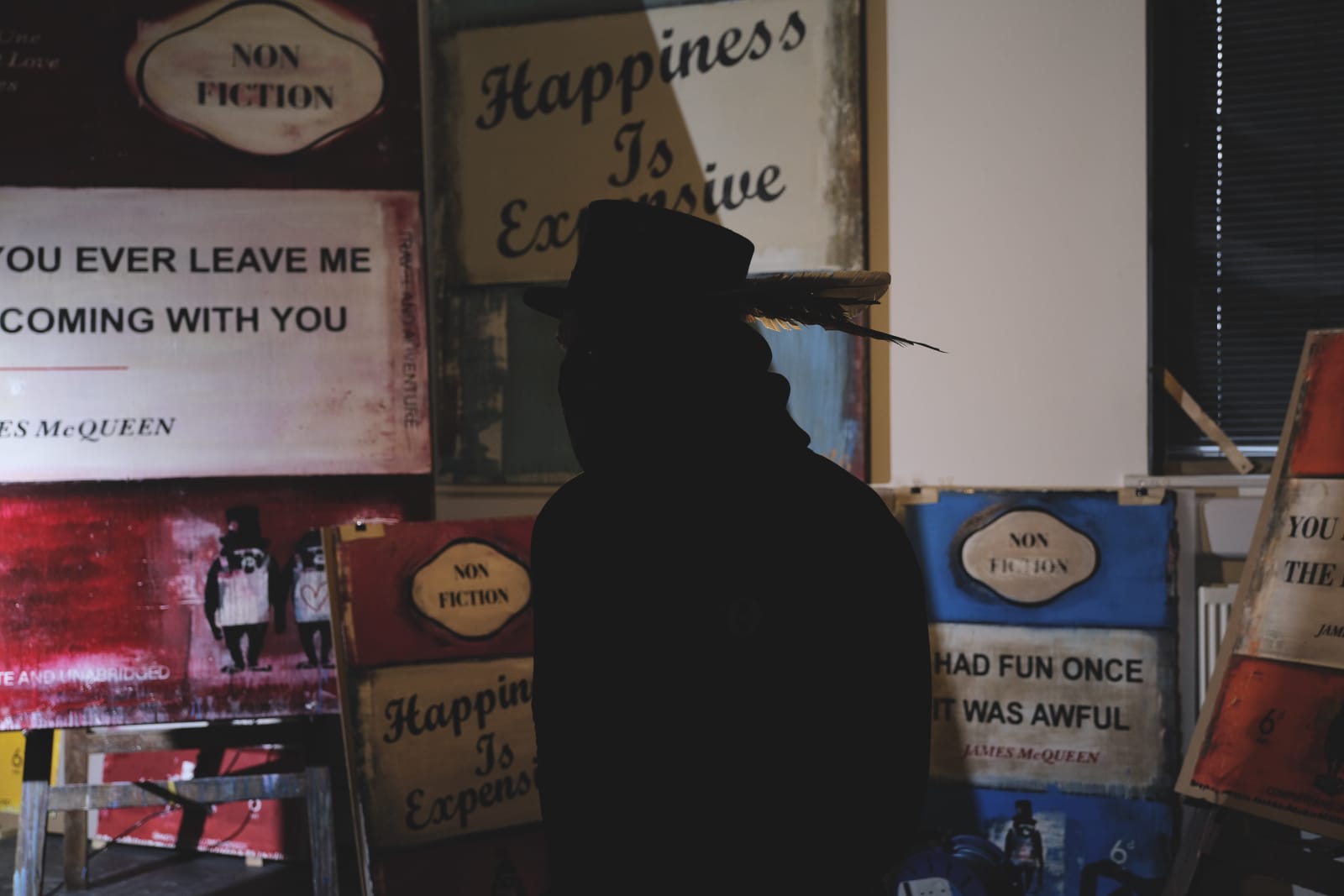 23 February—23 April 2023
Born from his admiration of iconic vintage books, McQueen's art appropriates the design and branding of an inexpensive, mass-produced and consumed product to echo Andy Warhol's appropriated imagery in the Campbell's Soup paintings. Like Warhol, McQueen celebrates the everyday product by making these book covers monumental and vibrant.
SMALL WORKS ON CANVAS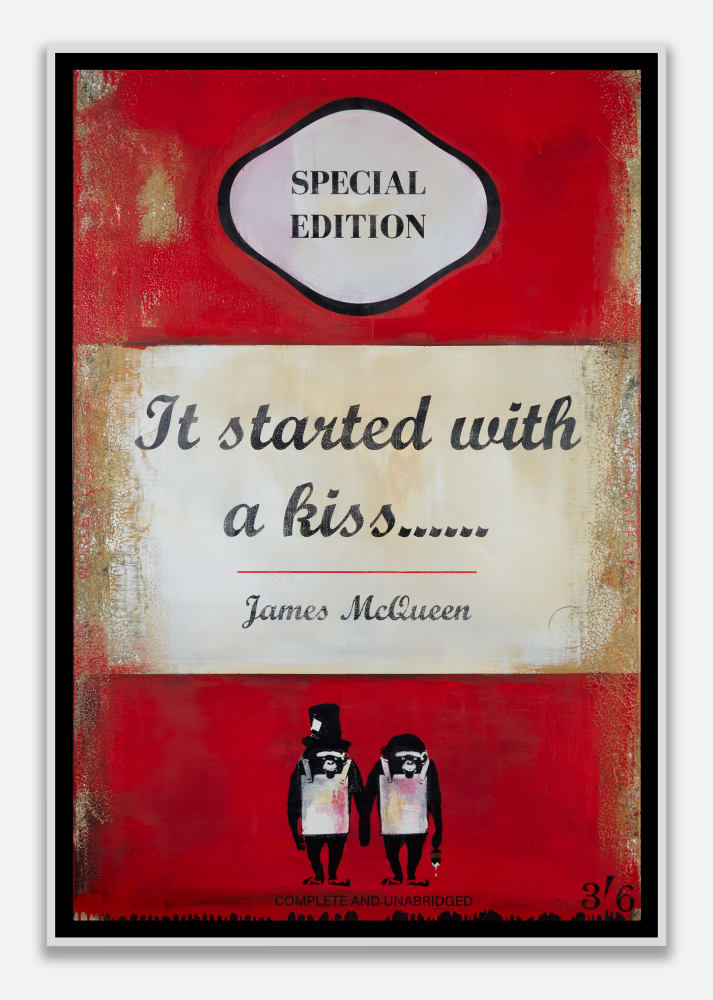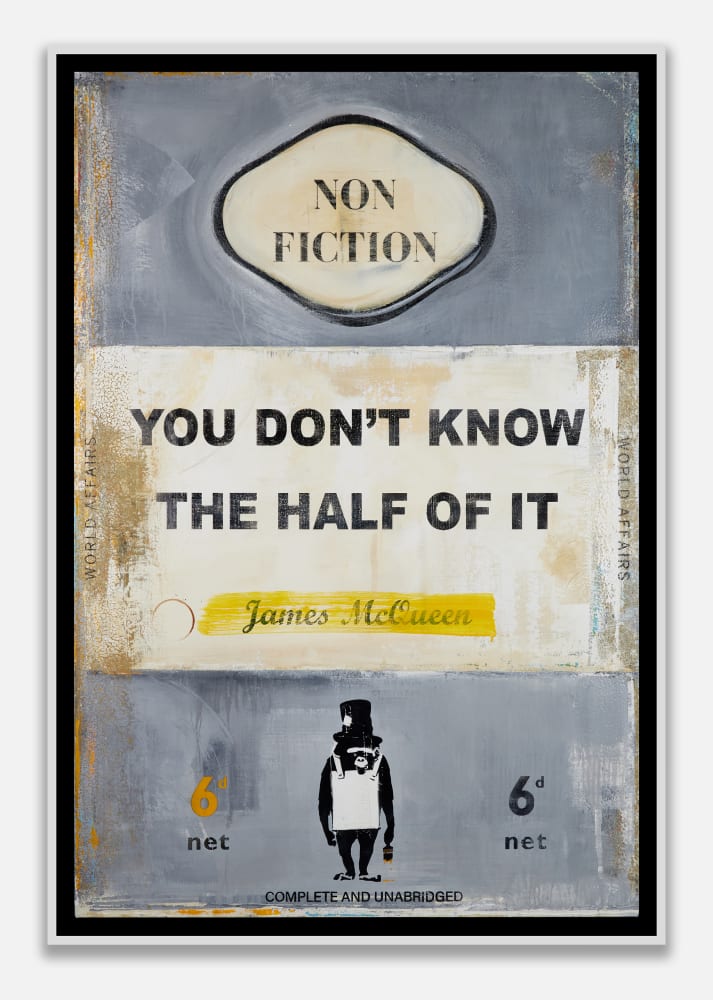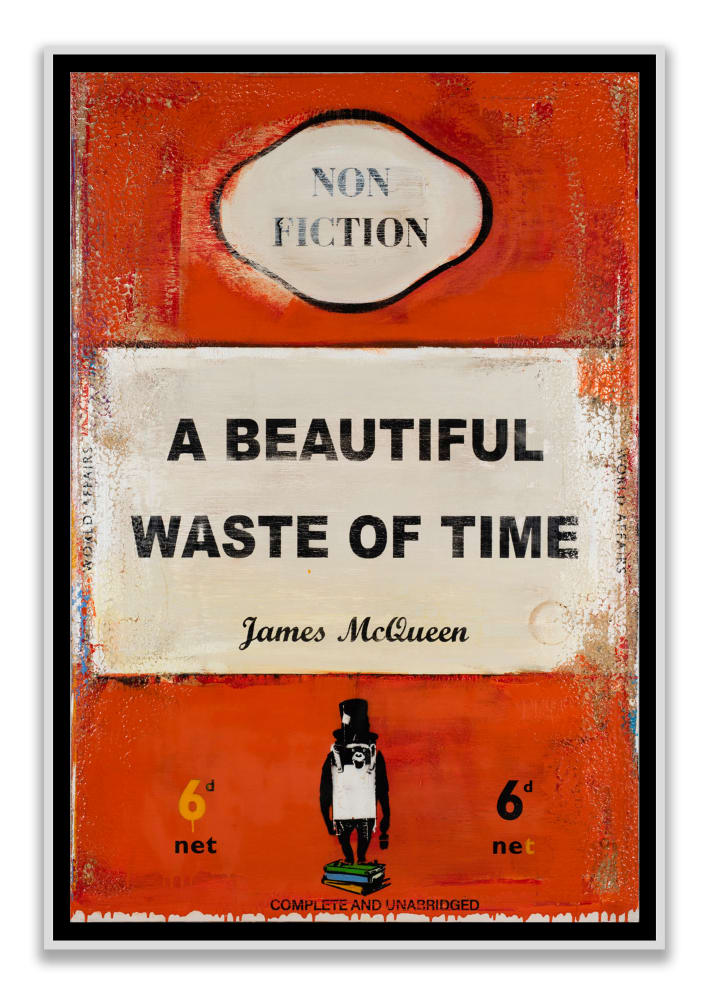 MEDIUM WORKS ON CANVAS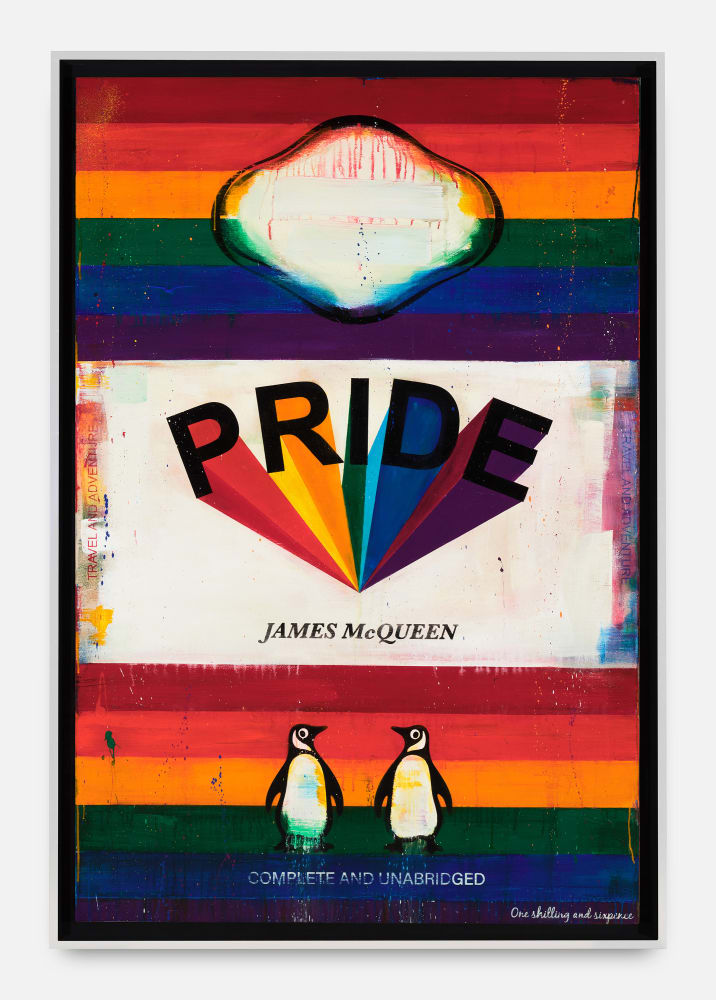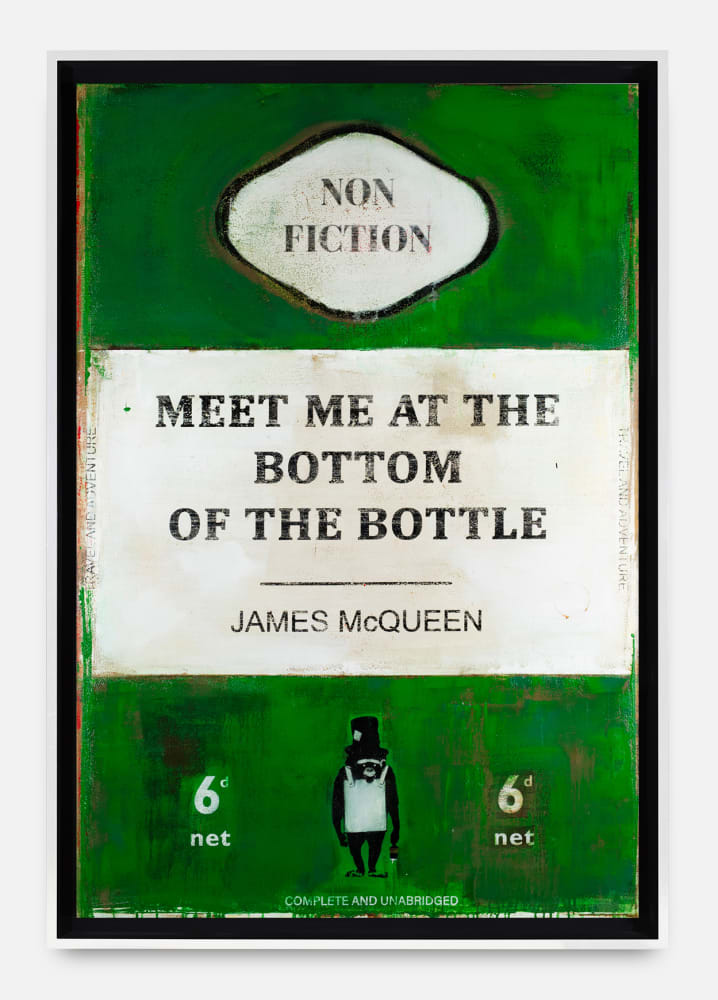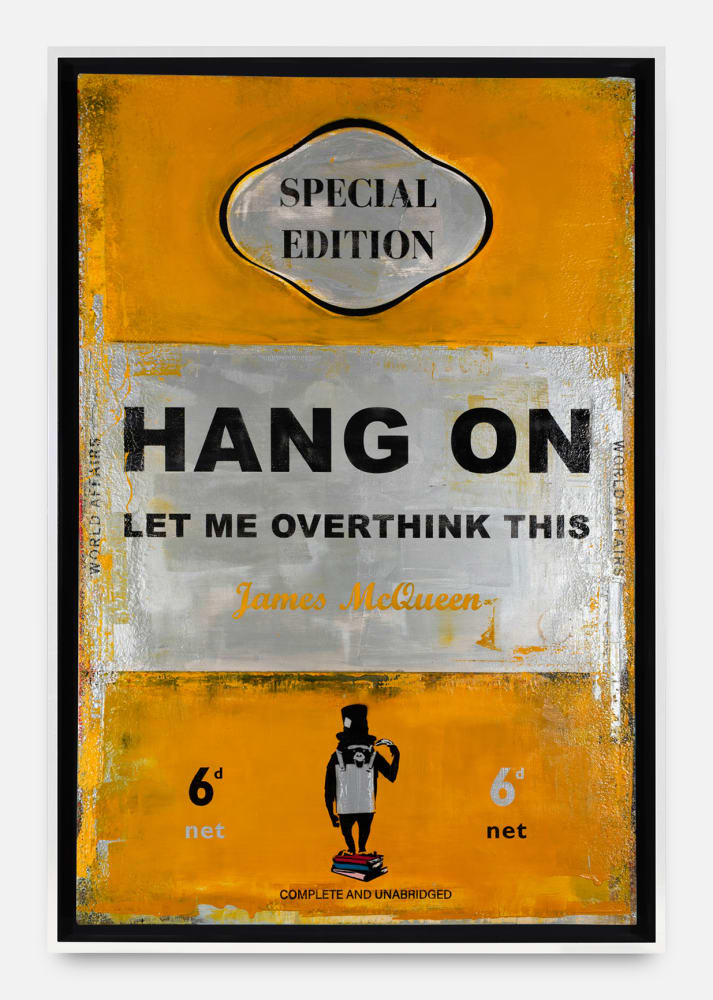 LARGE WORKS ON CANVAS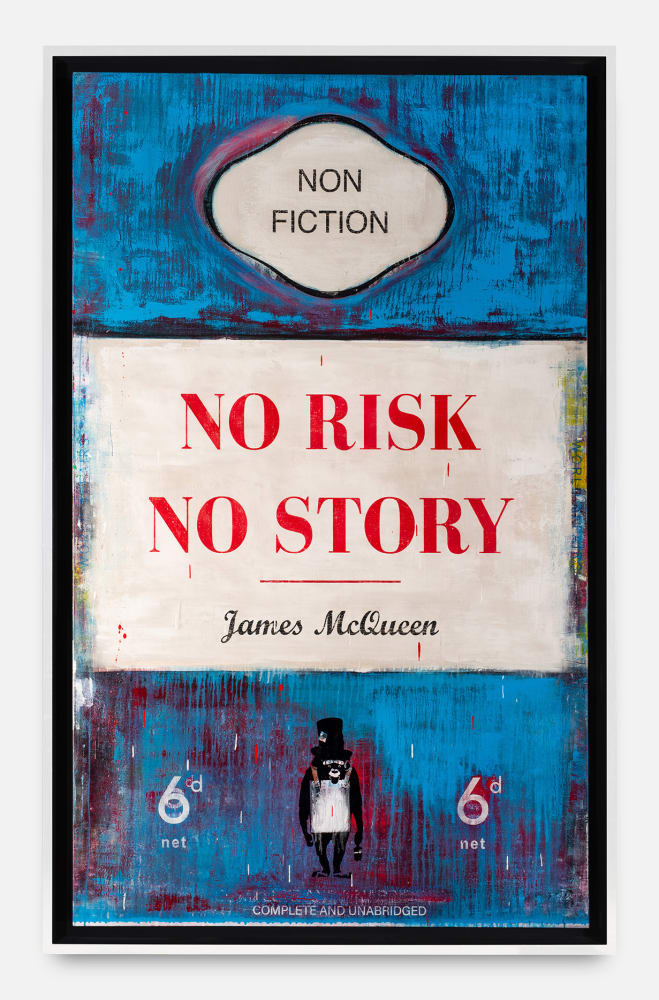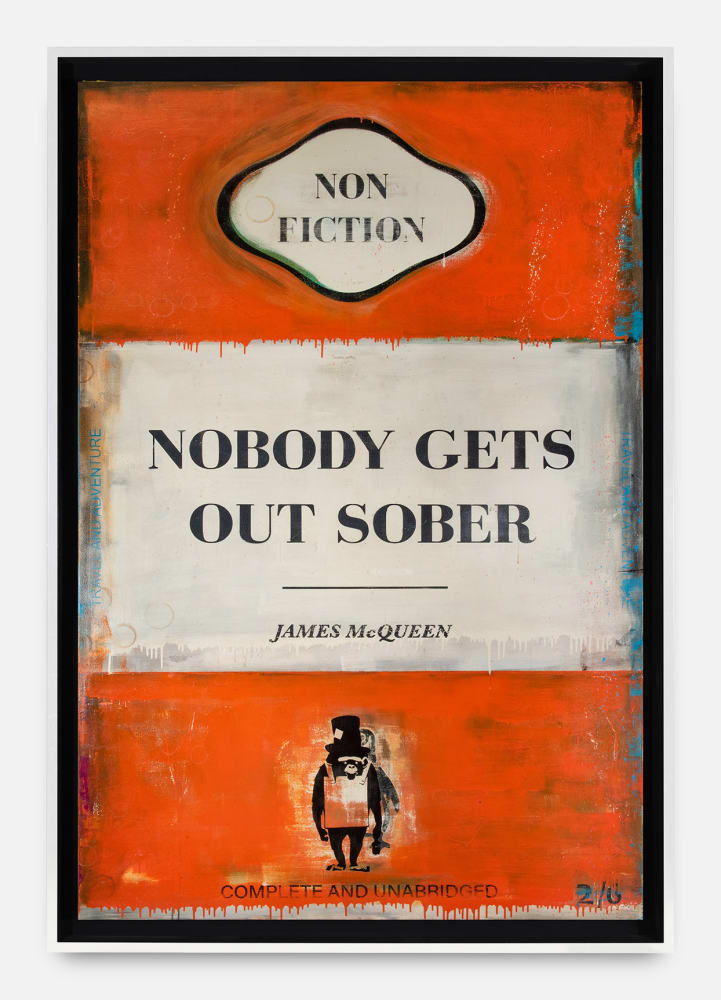 James McQueen in the studio
McQueen's complex application of paint elevates his art beyond the mere imitation of a nostalgic object towards an art that is rich and expressive, choosing to represent these books not as they were when they were first published, but as they are today: stained and faded with tattered edges.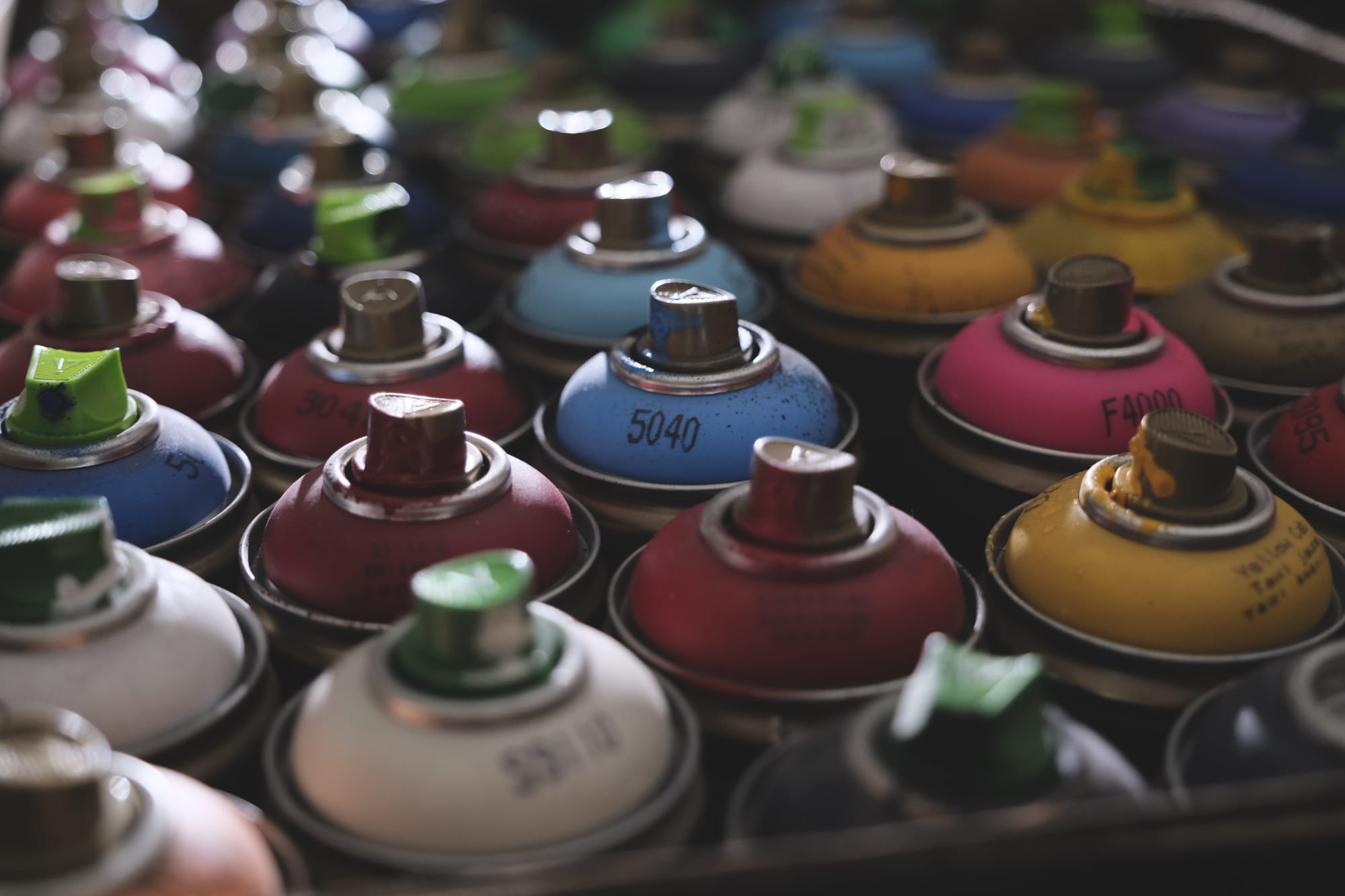 'The exposure of these layers represents the history and journey of the artwork, just as a used book will have its own story.'
James McQueen