dvavavadv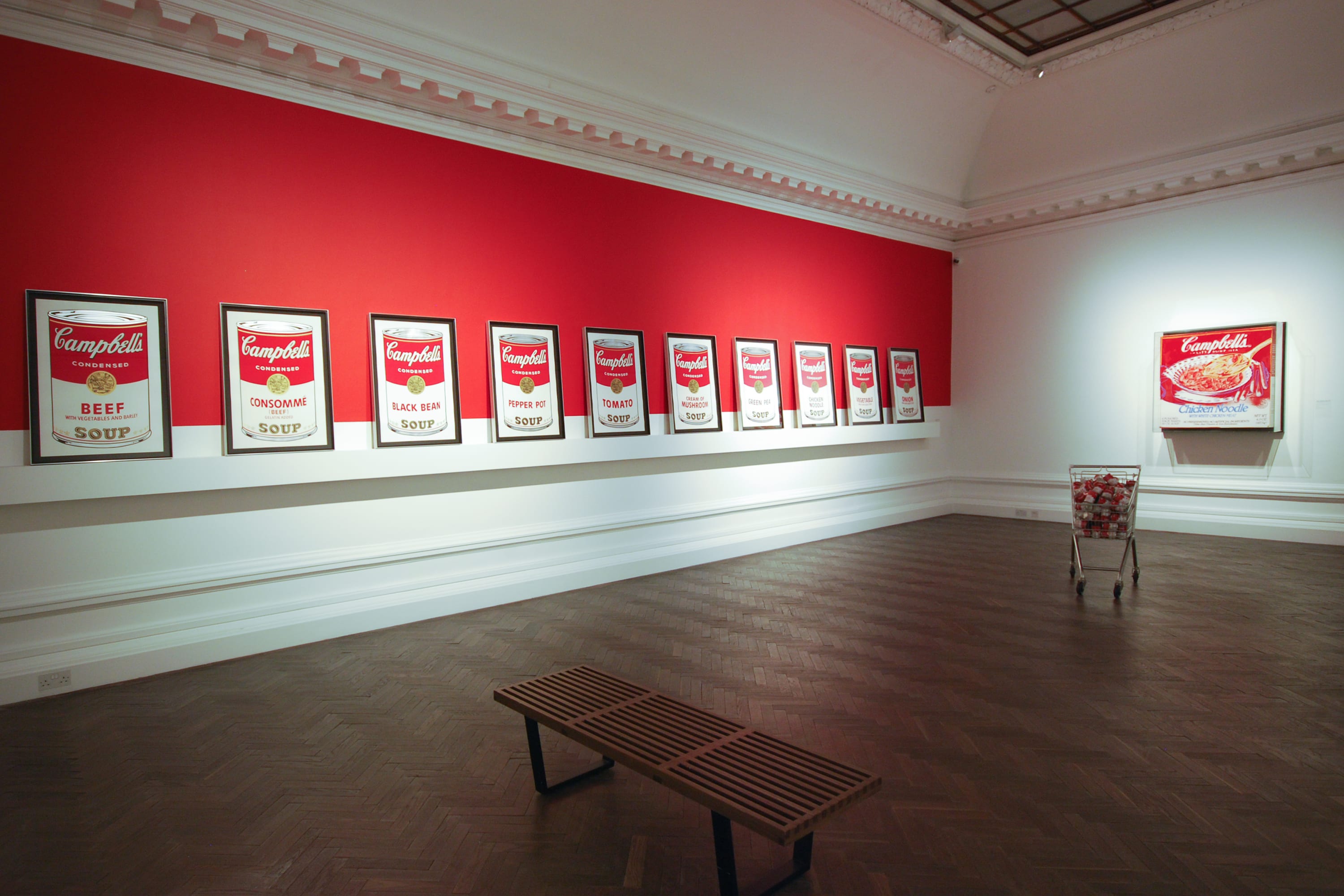 Andy Warhol Campbell's Soup I
5 December 2022—20 January 2023
Andy Warhol's Campbell's Soup artworks are some of the most iconic images of the twentieth century. Through these works, Warhol elevates the mundane mass-produced product of canned soup by transforming its design into monumental works of art.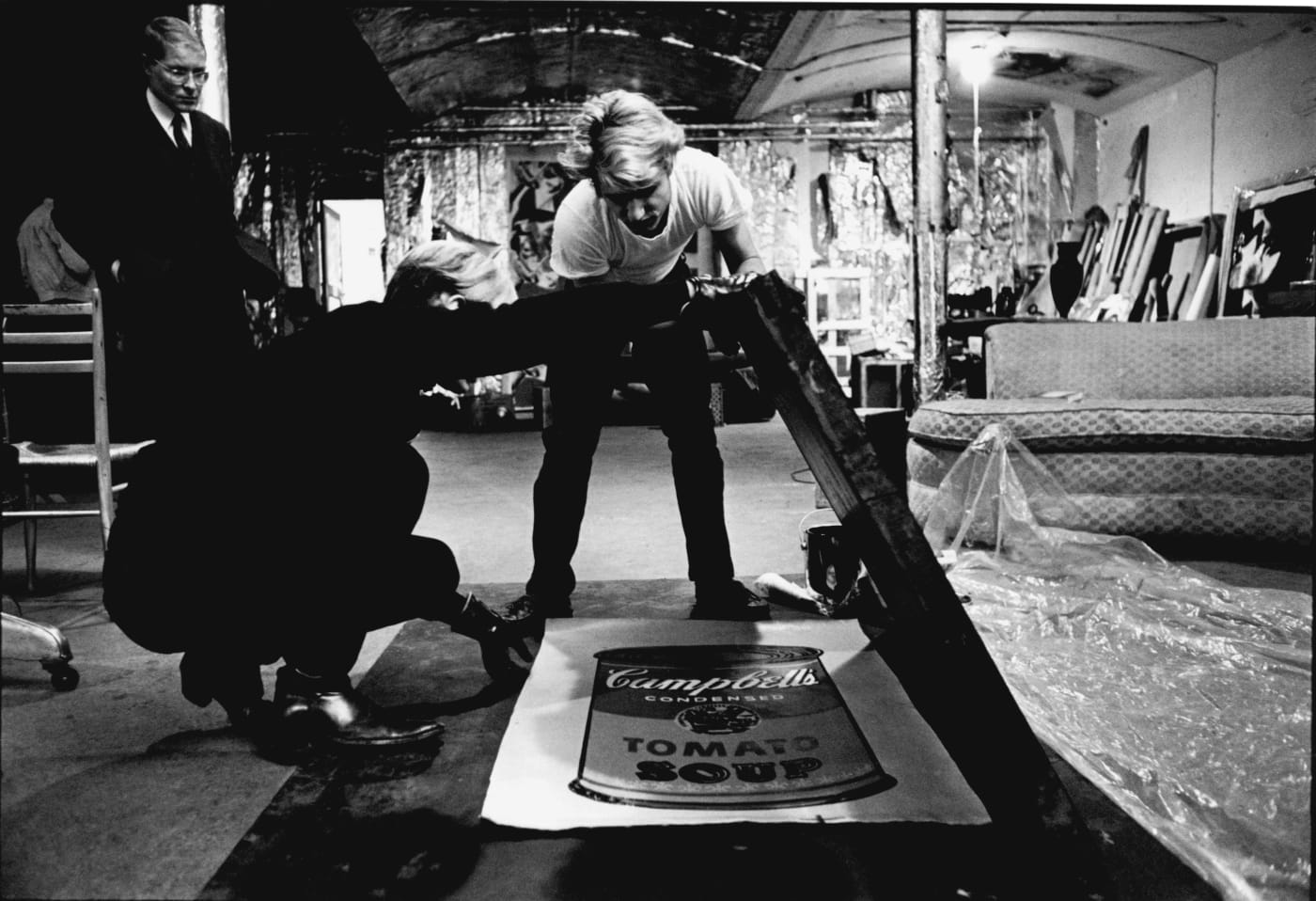 'I used to drink it [Campbell's Soup]. I used to have the same lunch every day, for twenty years, I guess, the same thing over and over again.'
ANDY WARHOL
When the 32 Campbell's Soup Cans were first exhibited by Irving Blum at Ferus Gallery, Los Angeles, in 1962, they signalled a radical shift in modern art. For Warhol, these images and objects of mass consumption represented a common thread of cultural experience across both generational and class divisions of American society.
Emblematic of Warhol's revolutionary art of appropriation, the Campbell's Soup Cans capture the very essence of Pop. They have since transcended the art world to become icons of twentieth-century American culture, exemplifying the power of brand within contemporary society.
Andy Warhol's Campbell's Soup, 1960s
Andy Warhol, pioneer of Pop Art, observed that 'once you "got" Pop, you could never see a sign the same way again. And once you thought Pop, you could never see America the same way again.' His Campbell's Soup series signalled a radical shift in modern art, challenging traditional distinctions between high and low culture with a selection of objects of mass consumption and prosaic advertising imagery. By appropriating the image of Campbell's Soup derived from his own visual experience of modern life, the artist revealed how an object can transcend the ordinary and become a work of art in the still-life genre. 'I just paint things I always thought were beautiful, things you use every day and never think about. I'm working on soups ... I just do it because I like it,' Warhol stated.
When thirty-two paintings of the Campbell's Soup series were first exhibited in 1962, it was a bold gestural statement to make in the context of an art gallery. Shown at the Ferus Gallery in Los Angeles, each work was hung concurrently on the wall, analogous to groceries lined on a shelf in a store. The idea of installing the series in this manner was proposed soon after the paintings arrived at the gallery by Irving Blum. In conversation with the artist, he explained how the installation literally underlined the synthesis between a work of art and staple commodity; Warhol embraced the idea immediately.
ANDY WARHOL'S CAMPBELL'S SOUP BOXES, 1980s
In the 1980s Warhol began to accept commissions for advertising work from a range of corporate clients. At the time, many critics of Warhol commented that he had essentially returned full-circle to his earlier career as an illustrator, although Warhol maintained that 'business art is the step that comes after Art. I started as a commercial artist, and I want to finish as a business artist.' With this in mind, the Campbell's Soup Company approached Warhol to produce some paintings to promote their new product - boxes containing dry–mix soup - which they planned to introduce to the market. Considering his first series of paintings had elevated their brand to the status of cultural icon, Warhol accepted the commission and began to conceive new ideas for the series. Warhol produced a variety of canvases depicting different flavours of the Campbell's soup boxes, and it was the Chicken Noodle with White Chicken Meat that was selected by the company for their advertising poster.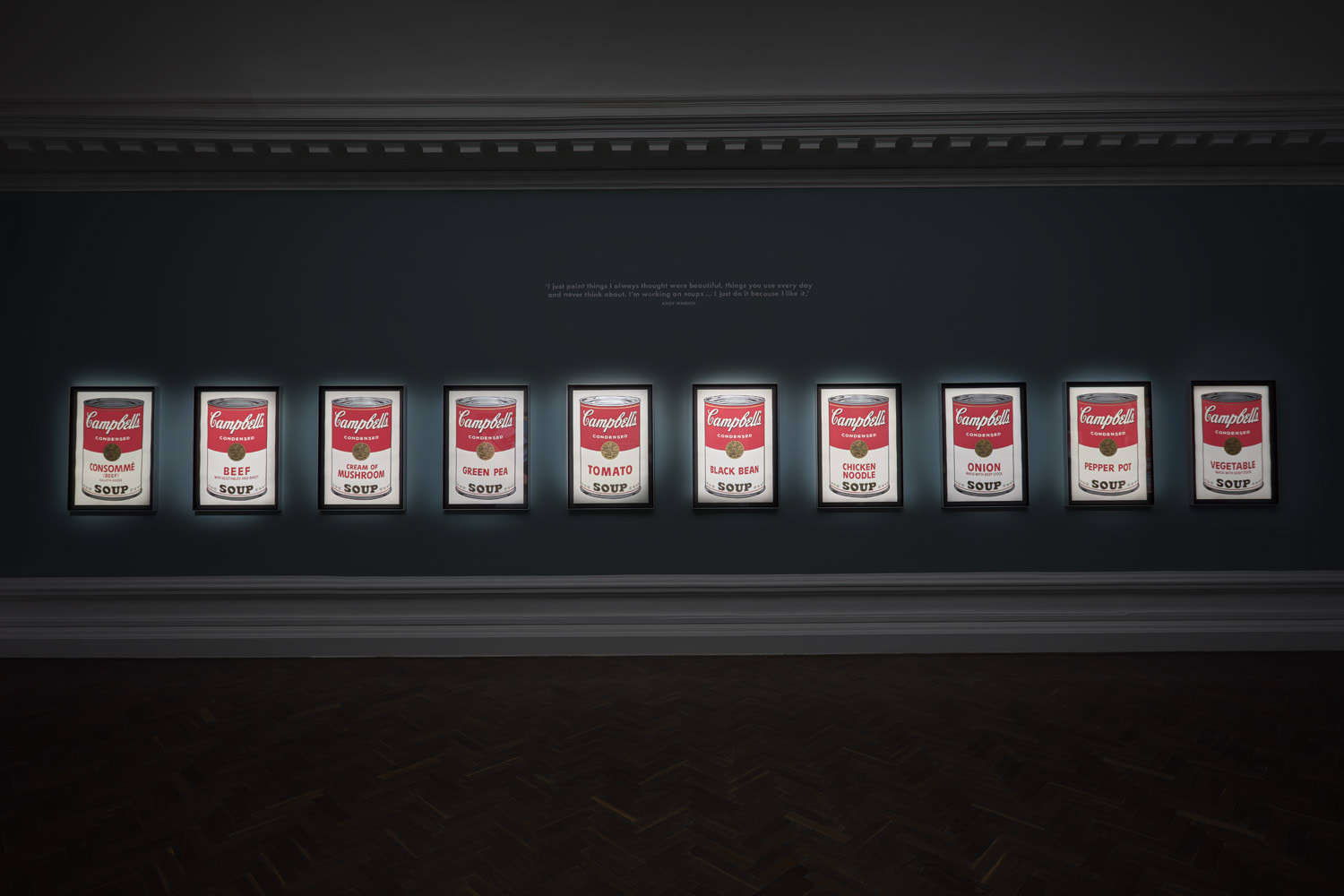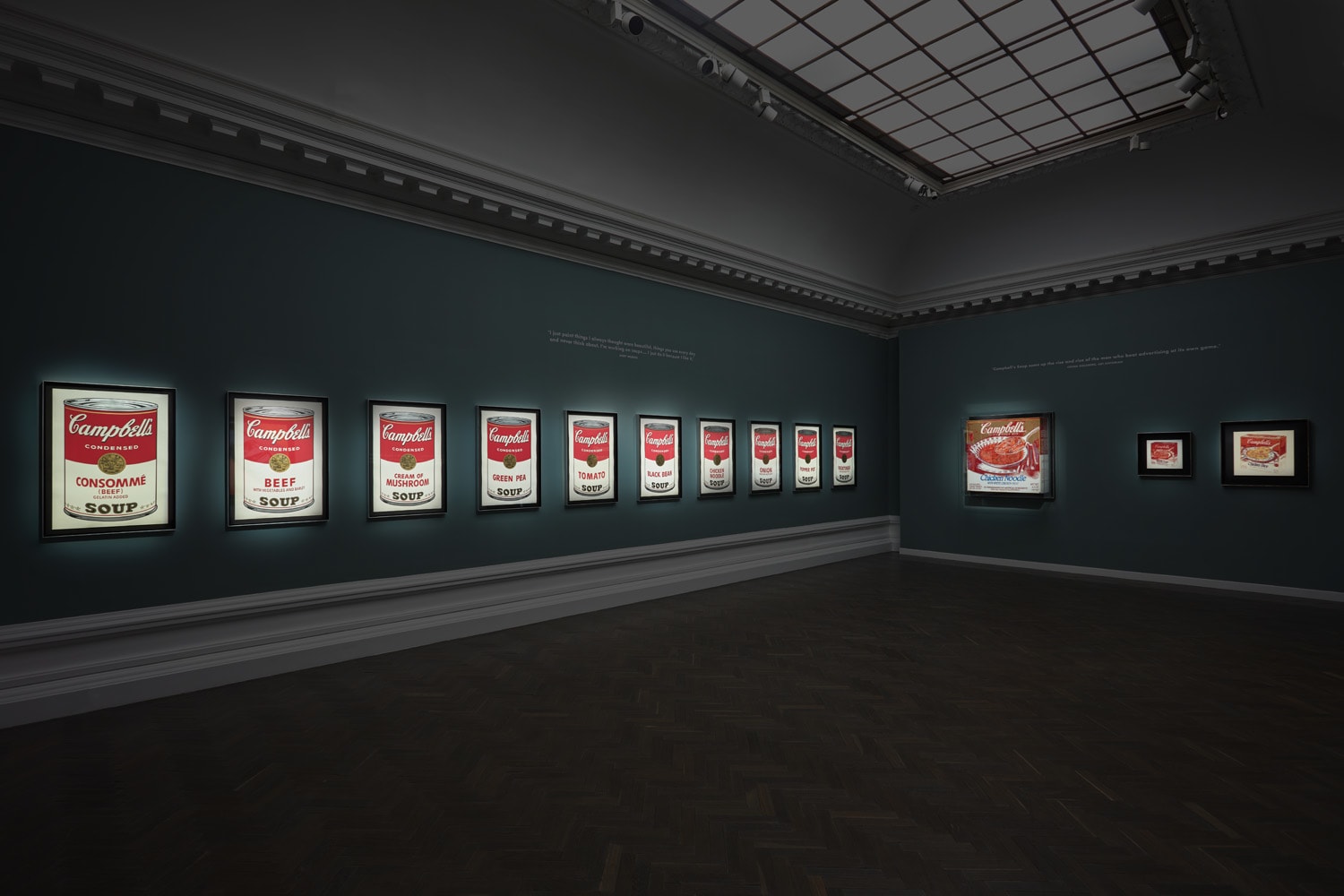 'Ironic? Perhaps. Historic? Most definitely: for this turnabout by one of America's largest corporations is indicative of the effect that contemporary art has had on western society over the past 25 years. And, it is also a testimonial to the power and the ability of one particular artist, Andy Warhol, to affect all our lives on a daily basis.'
Martin S. Blinder, exhibition catalogue for Michael Kohn Gallery, Los Angeles, 1986
'Pop art is a return to 'conceptual' painting ... If you take a Campbell soup can and repeat it fifty times, you are not interested in the retinal image. What interests you is that concept that wants to put fifty Campbell soup cans on a canvas.'
Marcel Duchamp