A decade on from 'Master Painters', Pedro Paricio's first exhibition with Halcyon Gallery, the artist revises his dialogue with iconic artworks throughout the history of art.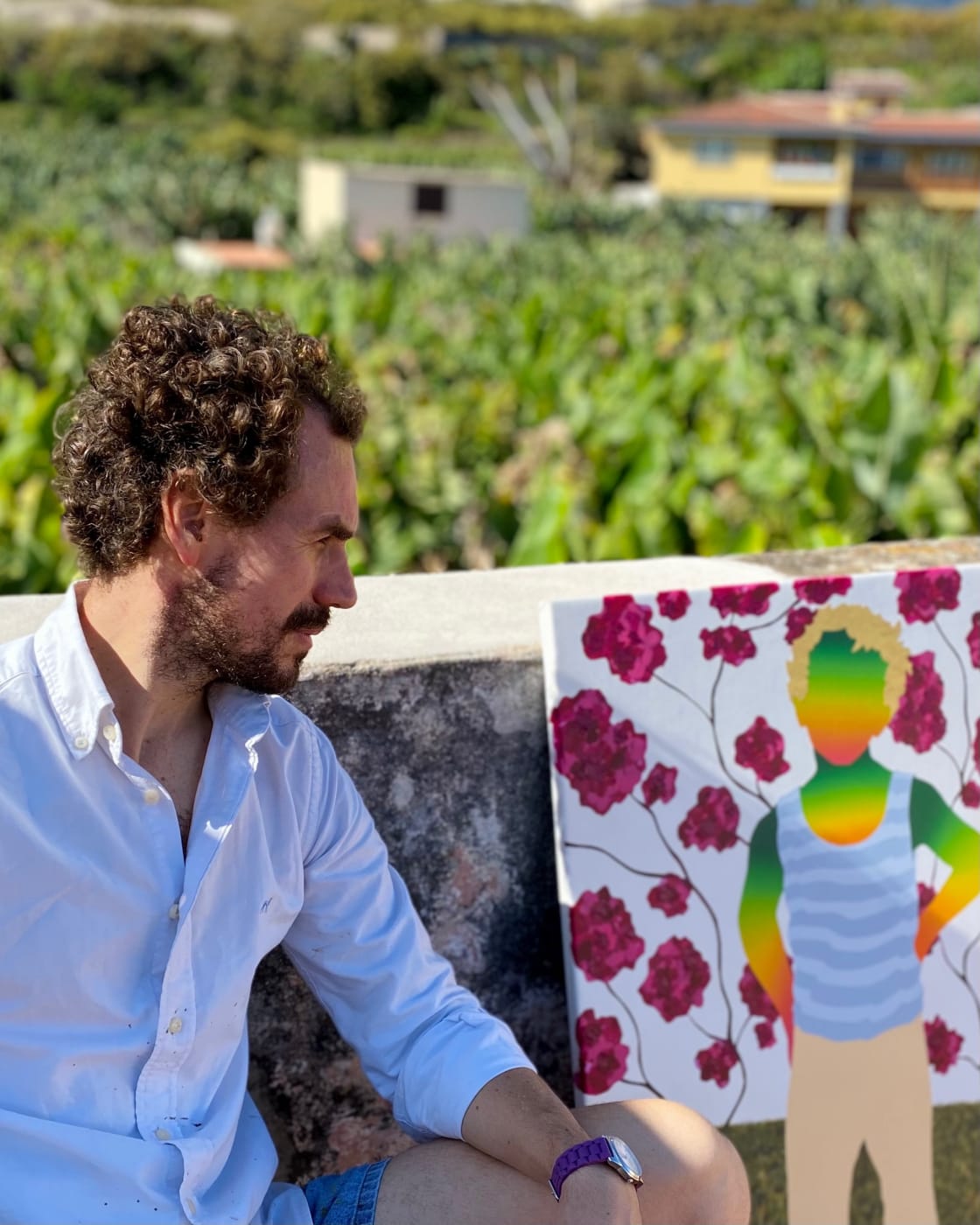 TRADITION
Following on from the success of his seminal solo exhibition, Extended Version, at the Caja de Burgos Art Centre (CAB) in 2021, Tradition presents over 30 new works by the innovative contemporary painter Pedro Paricio.
Through an uncompromising use of his distinctive approach to colour, form and texture, Paricio appropriates ideas and motifs from some of the most celebrated artists and juxtaposes his artistic vision with theirs. The works involve 'imitation, adaptation, impersonation, identification, travesty, elision, caricature', according to art historian Giovanni Casini, and 'never passive acceptance'.
Tradition demonstrates Paricio's eclectic sources of inspiration, from a sixteenth-century Russian icon to Jean-Michel Basquiat's representation of a skull (Untitled, c.1981-1982). Laying claim to this diverse range of ideas, the artist assimilates them resolutely into his own visual language.
'For me tradition is basic in art, culture, and life, but tradition is not there to be taken as it is... but to be studied, to be learnt from, to take whatever you can take and bring it back to life in your own time and your own way. This is art, something that is always vital but changing with the times... it is permanent as the times move forward and the richness of true art makes it alive forever, teaching and pushing us forward.'
Pedro Paricio