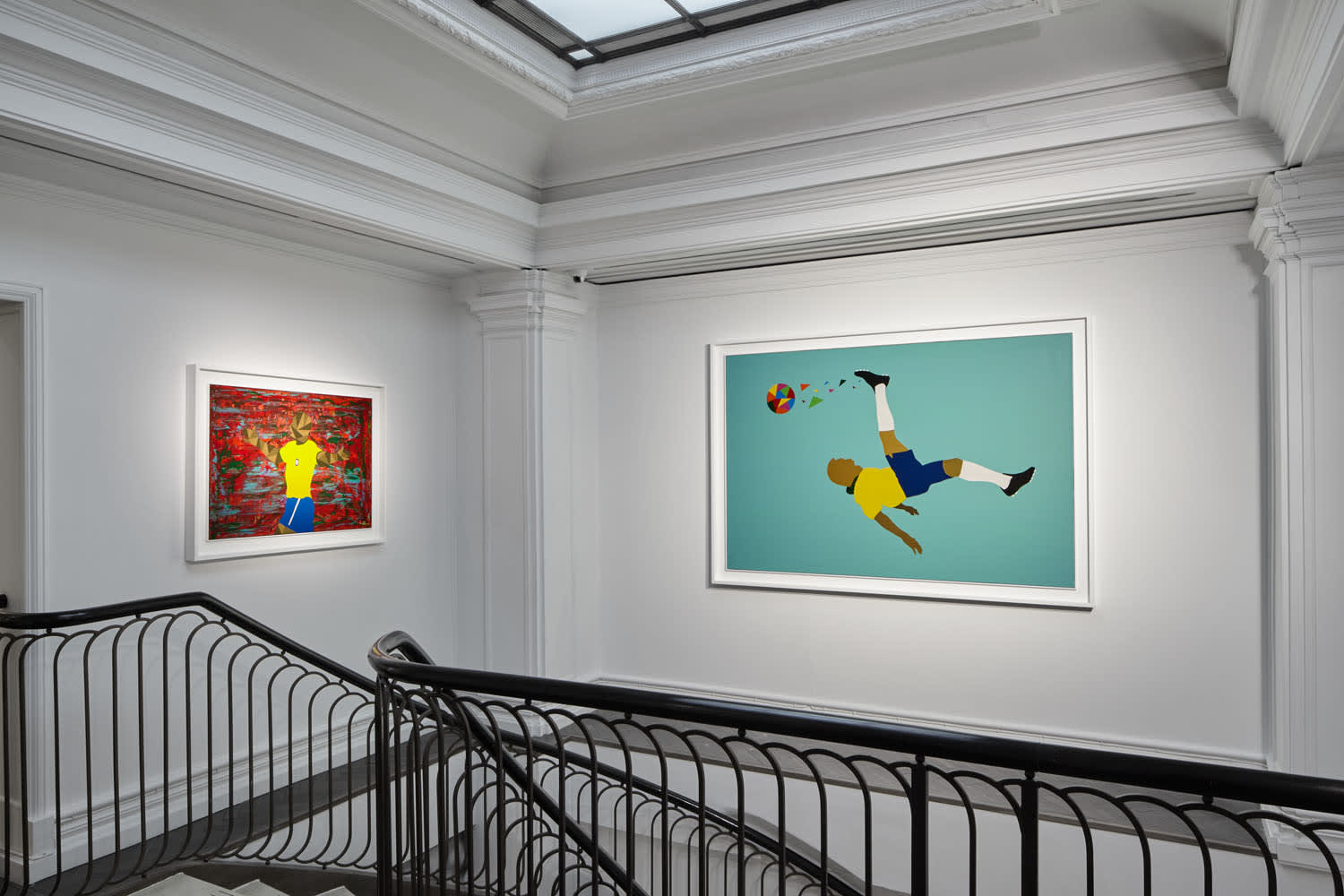 24 January - 31 March 2023
Pelé: Art, Life and Football
Pelé, one of the greatest athletes of all time, passed away on the 29th December aged 82. Through this online exhibition, Halcyon Gallery remembers a legend.
'Pelé was one of the few who contradicted my theory, instead of 15 minutes of fame, he will have 15 centuries.'
Andy Warhol
In 2015, in celebration of Pelé's 75th Birthday and his lifetime of achievements, Halcyon Gallery held a unique exhibition entitled Pelé: Art, Life, Football to honour the legend; his creativity, his life and his incredible sporting career. Artworks were specially created for the exhibition by Pedro Paricio, Ernesto Cánovas, Lorenzo Quinn and Santiago Montoya and one of the exhibition highlights was Andy Warhol's original 1977 painting Pelé; one of ten portraits which formed Warhol's famous series: Athletes as well as a unique range of photography outlining key moments in Pele's decorated career.
Pelé at Halcyon Gallery in 2015
Ernesto Canovas
Cánovas's contribution to Halcyon's Pelé exhibition included the two works featured below. Consistent with his approach to choosing subject matter, the images from which his pieces are derived are subdued and undramatic. One of them represents Pelé in a rare moment where he does not appear as the icon we remember, scoring a great goal or lifting a trophy, but as the individual who carries his own bags off an aeroplane. The image appears washed out and stained with rose tinges to capture the footballer in a way that feels serene and eternal.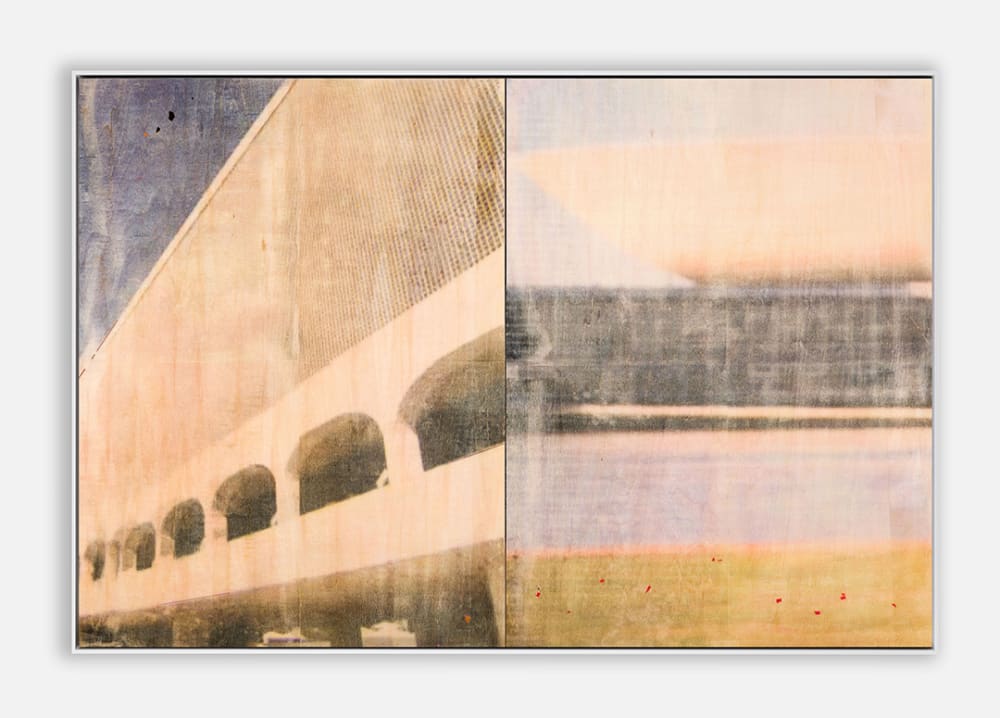 'I wanted to capture the sights, sounds and spirit of Brazil, Pelé's home country. I was inspired by Brazilian culture, architecture, samba and sunshine.'
Ernesto Canovas
PEDRO PARICIO
Employing lively blocks of colours and two-dimensional shapes, Paricio captures Pelé performing an overhead kick to evoke one of his most famous goals from the 1968 World Cup. Three other works that Paricio created depict footballs to symbolise each world cup that Pelé won; he remains the only player to have won three World Cups. Paricio's use of colour and representation of form creates lively rhythms that seem to evoke the vibrancy of Brazil and the playful 'samba style' of football associated with the country.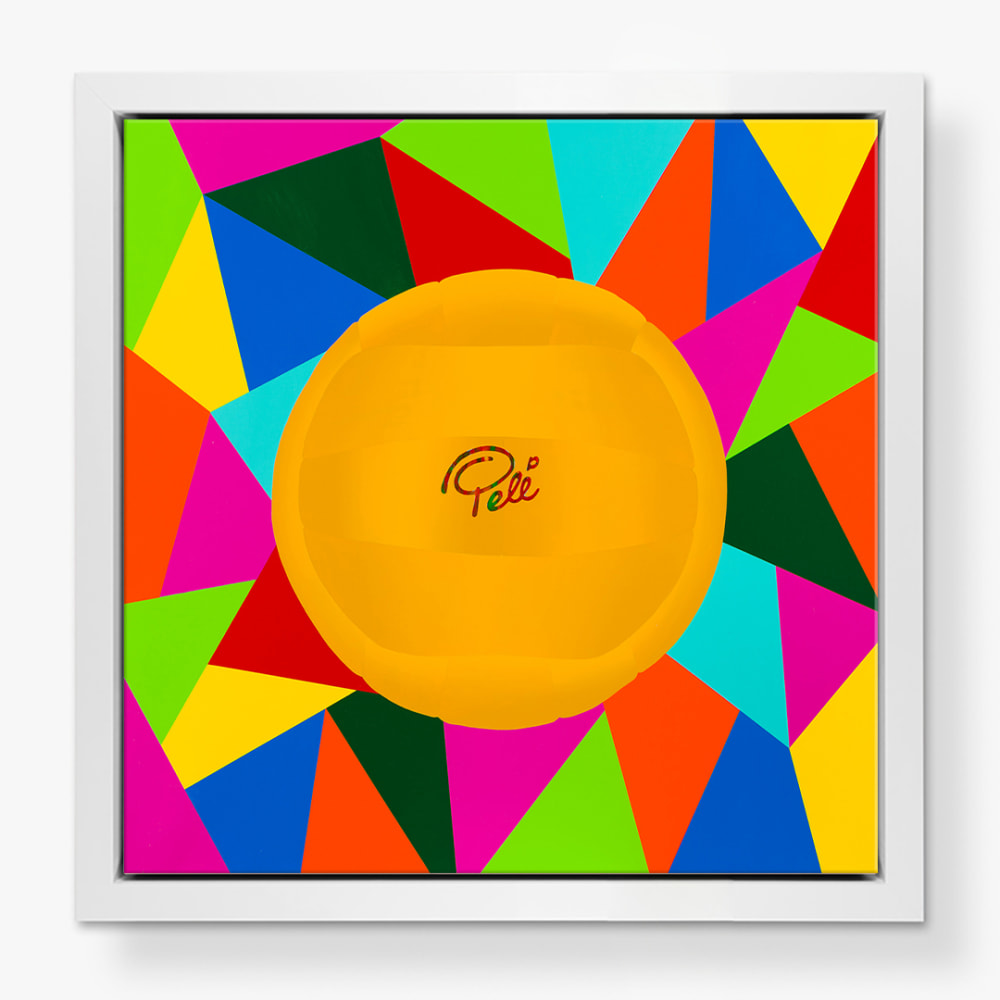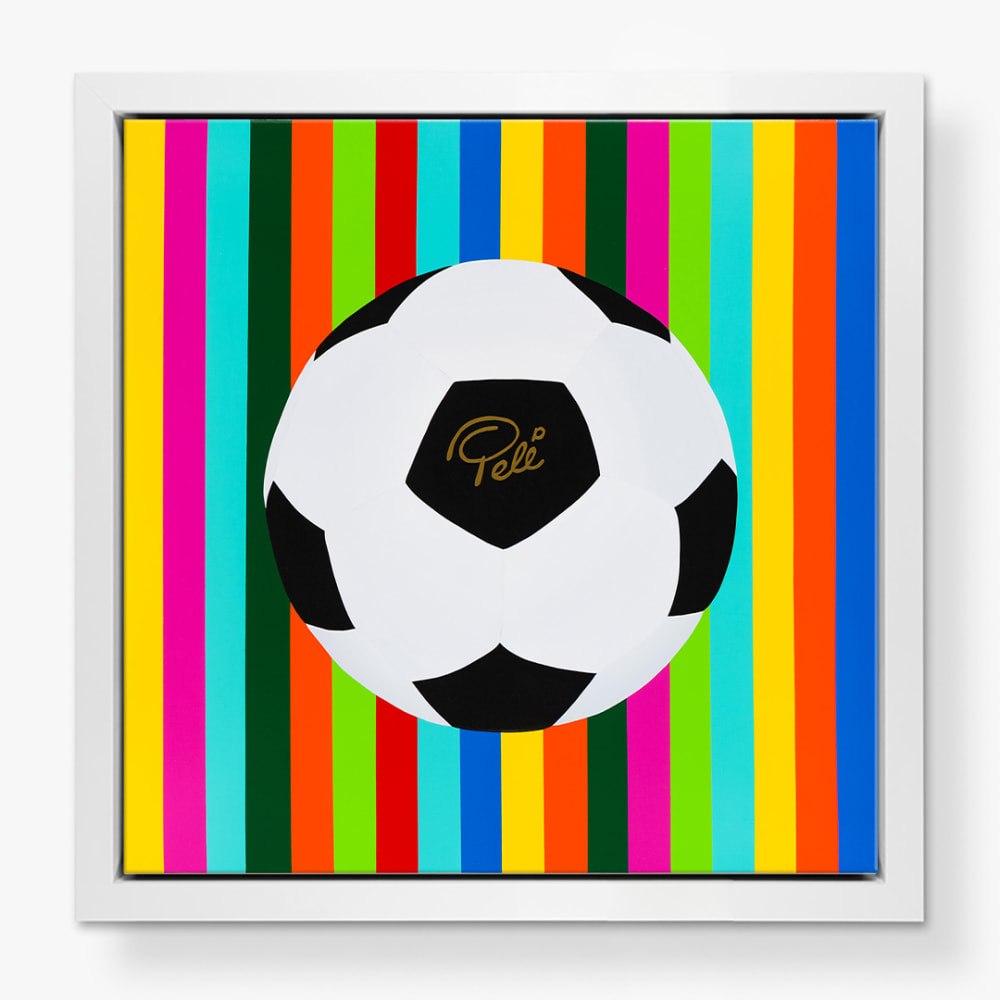 'Like a mythological character, Pelé has come to surpass even the icon of a footballer. He is to many the embodiment of football, so I have painted him as a legend. This is why I chose the title Hermes XXI, referring to the Greek god whose winged sandals gave him the ability to soar through the air.'
Pedro Paricio
LORENZO QUINN
The sculptures that Quinn produced for the exhibition focus on Pelé's prowess as a striker. Like Paricio, one of these pieces is inspired by the famous overhead kick in 1968 represented in bronze and steel for a gravity-defying effect. Two other pieces within the series capture Pelé scoring from a header and striking the ball with his right foot to emphasise the range of goals that he scored in his illustrious career.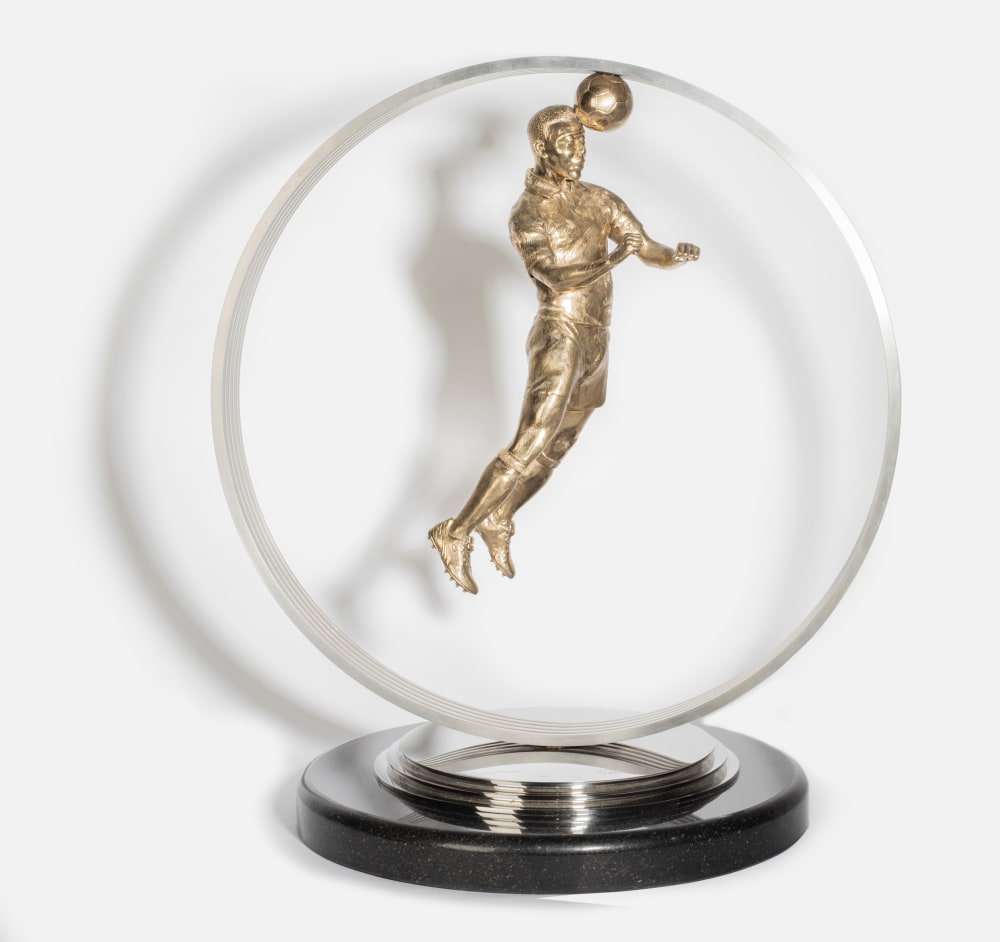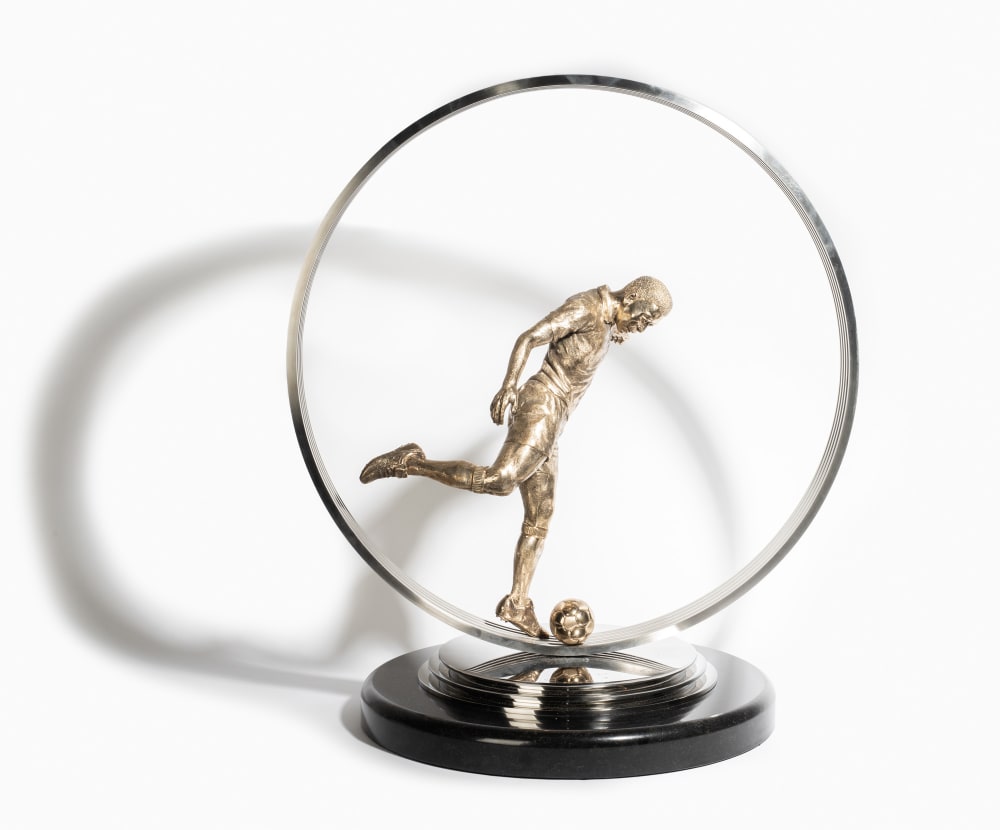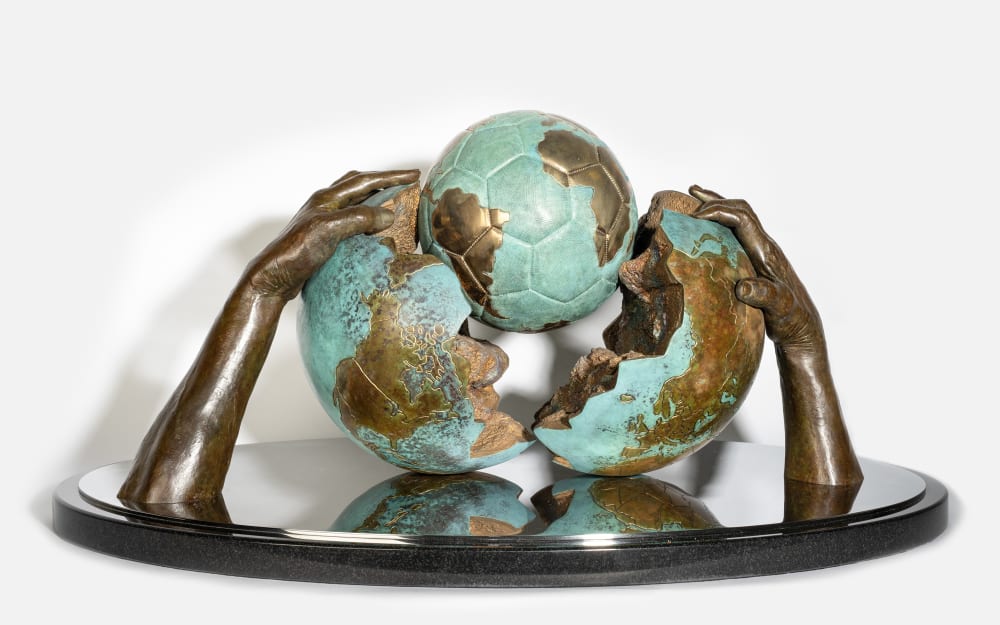 'I once read that Pelé's physical attributes gave him the perfect body for sport. In his prime, he was also close proportionally to Leonardo da Vinci's Vitruvian Man. I wanted to capture Pelé's unique symmetry within my sculptures - capture his features, his strengths and his precise movements.'
Lorenzo Quinn
Santiago Montoya
Pelé famously wore the number 10 football shirt which Montoya references through these pieces. Characteristically, the artist arranges bank notes to form a symbol but meaning is also conveyed through the variety of bank notes exhibited in the piece which allude to Brazilian history and culture. These banknotes display the face of the Brazilian composer Heitor Villa-Lobos; an image of the arrival of the western settlers and a structure associated with indigenous cultures. Montoya alludes to the fact that Pelé is a part of this history and national identity.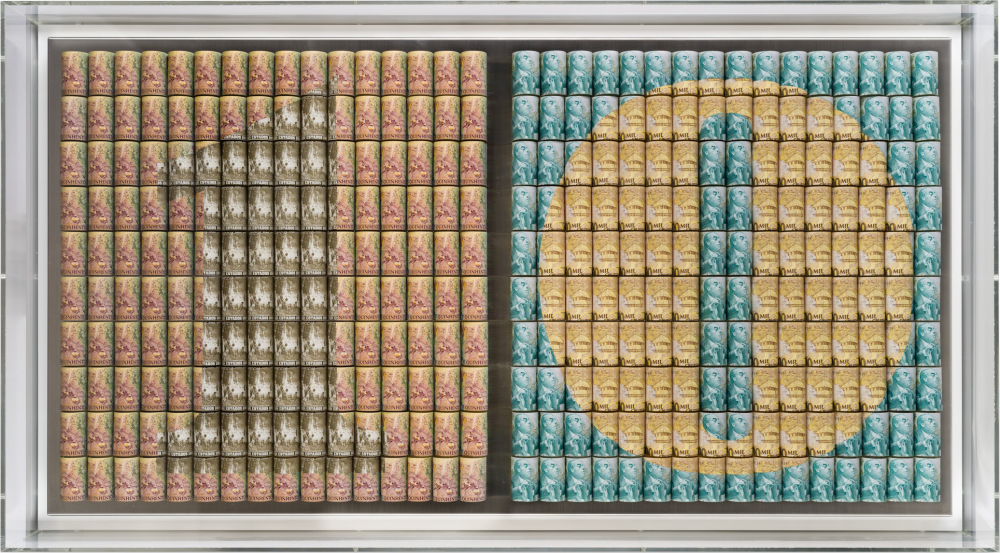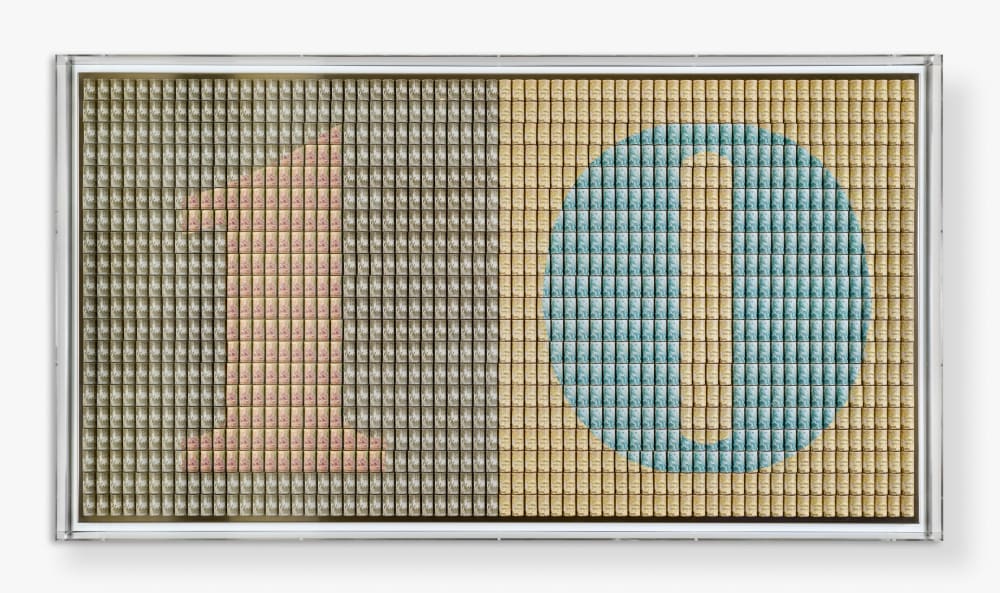 SIGNED PHOTOGRAPHS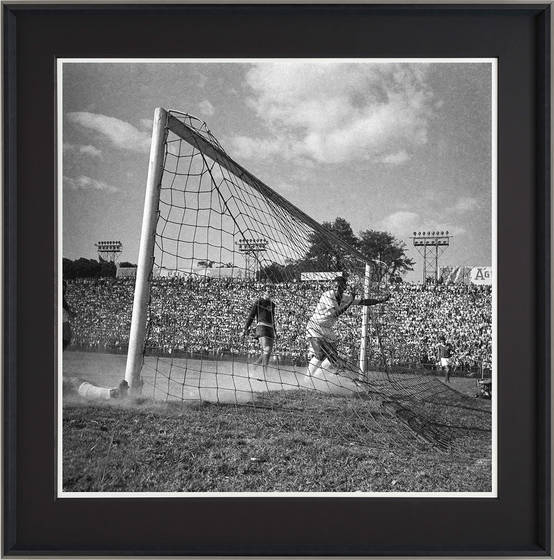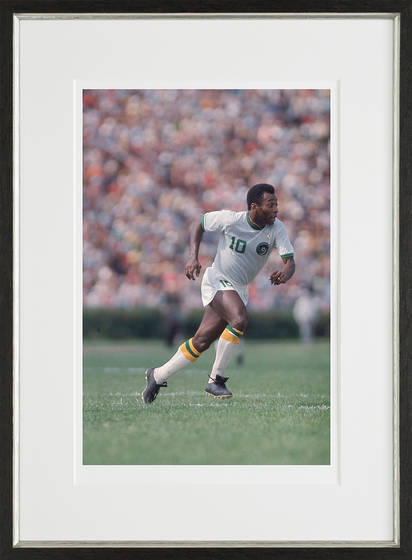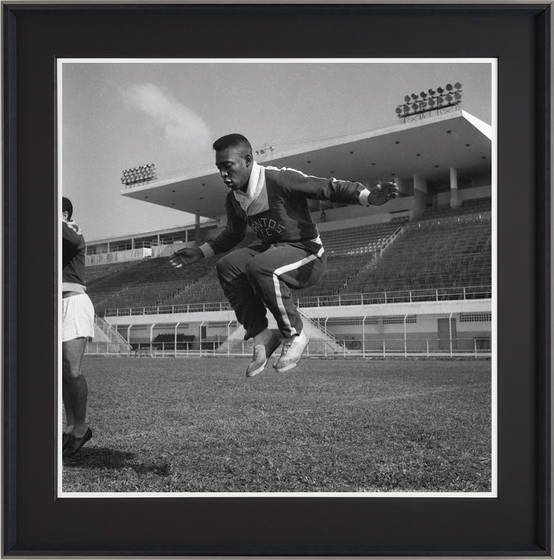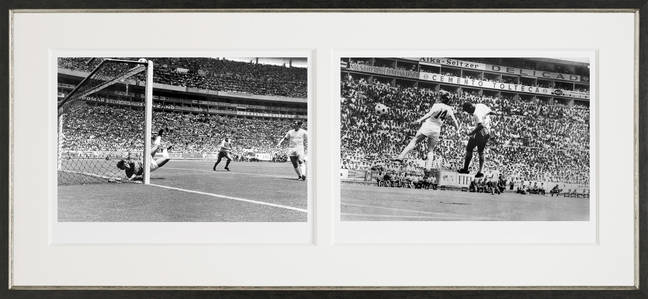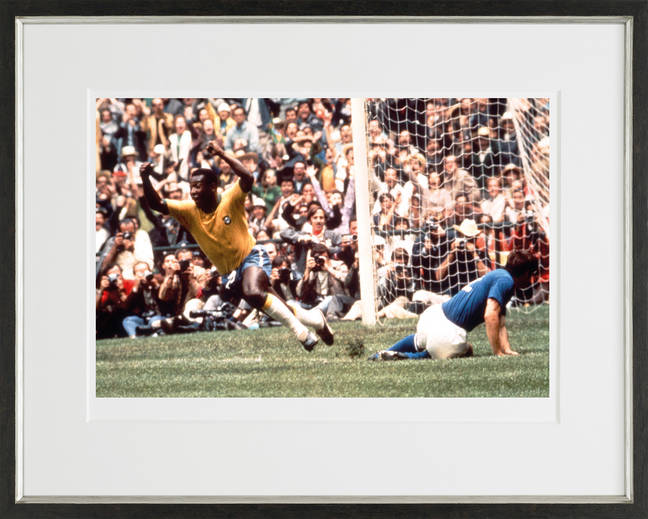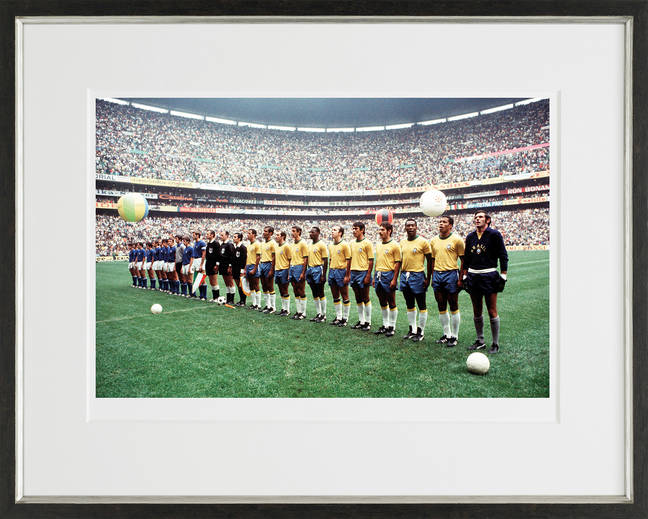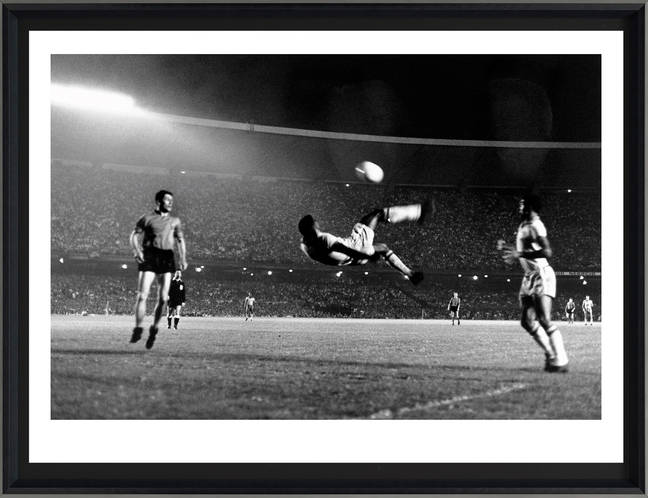 LIMITED EDITION BOOK
'On behalf of us all at Halcyon Gallery, we were deeply saddened to hear of the passing of the legend Pelé. Pelé was a true sporting artist, and we were privileged at Halcyon Gallery to have worked with him on Pelé: Art, Life, Football in 2015 an exhibition of works by the most celebrated artists of our lifetime, honouring Pele's creativity, life and his incredible sporting career.'
Paul Green