dvavavadv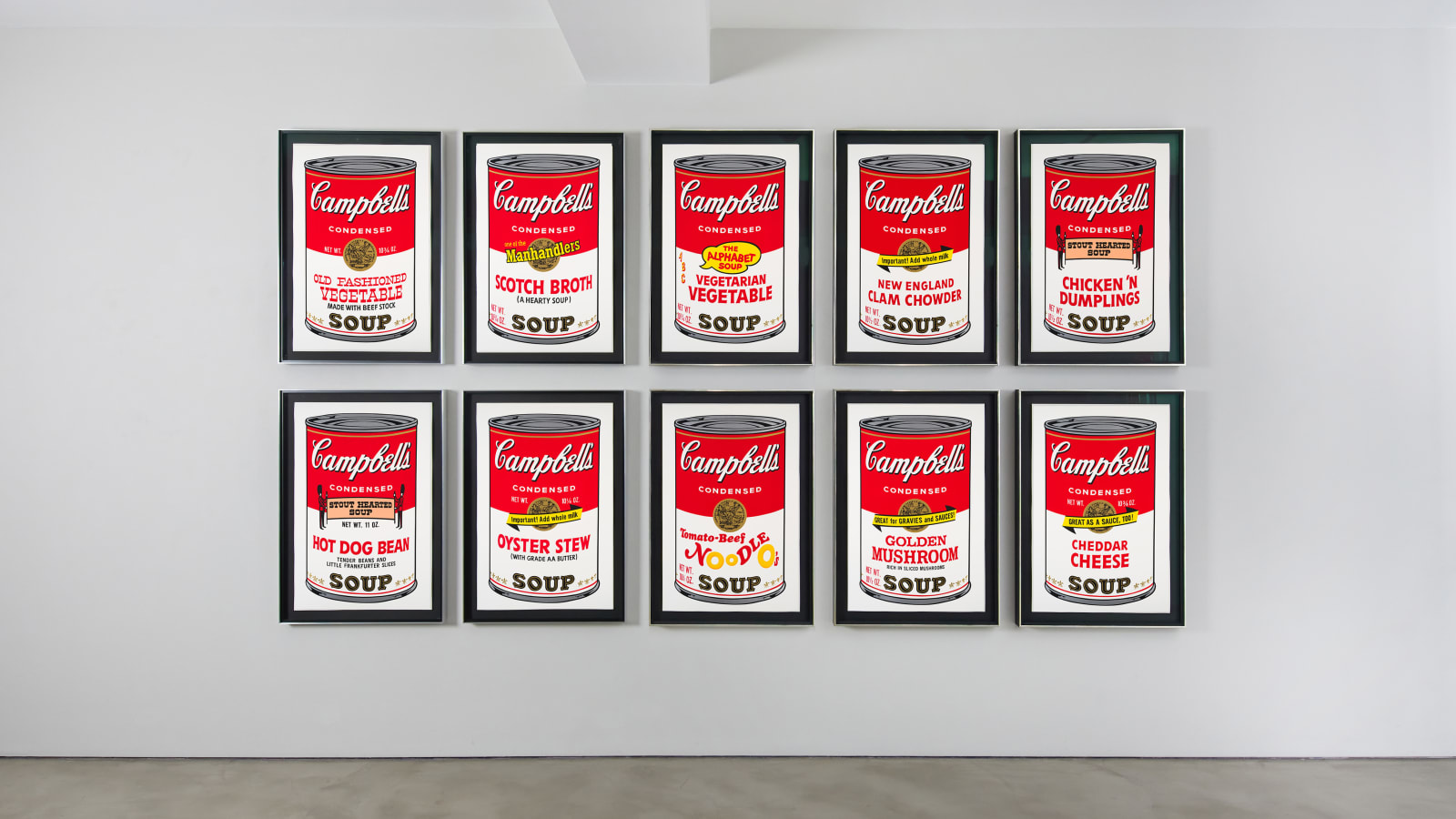 Andy Warhol Campbell's Soup II
Andy Warhol's Campbell's Soup paintings and prints are some of the most iconic images of the twentieth century. Through these pieces, Warhol elevates the mundane mass-produced product of canned soup by transforming its design into monumental works of art.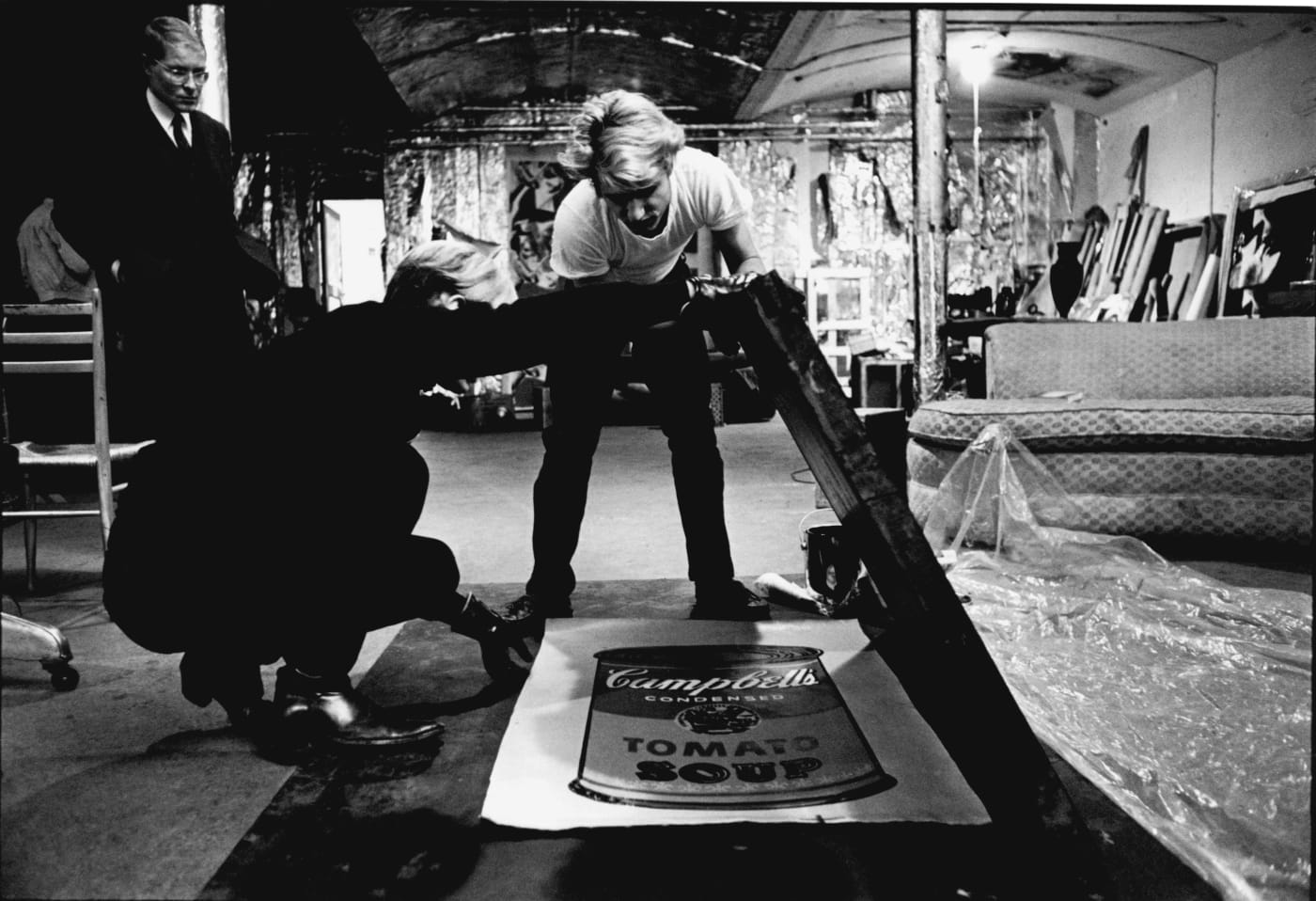 'I used to drink it [Campbell's Soup]. I used to have the same lunch every day, for twenty years, I guess, the same thing over and over again.'
ANDY WARHOL
Warhol's Campbell's Soup series signalled a radical shift in modern art. It challenged traditional distinctions between high and low culture with a selection of objects of mass consumption and prosaic advertising imagery. As an explanation for this seminal creative decision, Warhol only stated: 'I just paint things I always thought were beautiful, things you use every day and never think about'.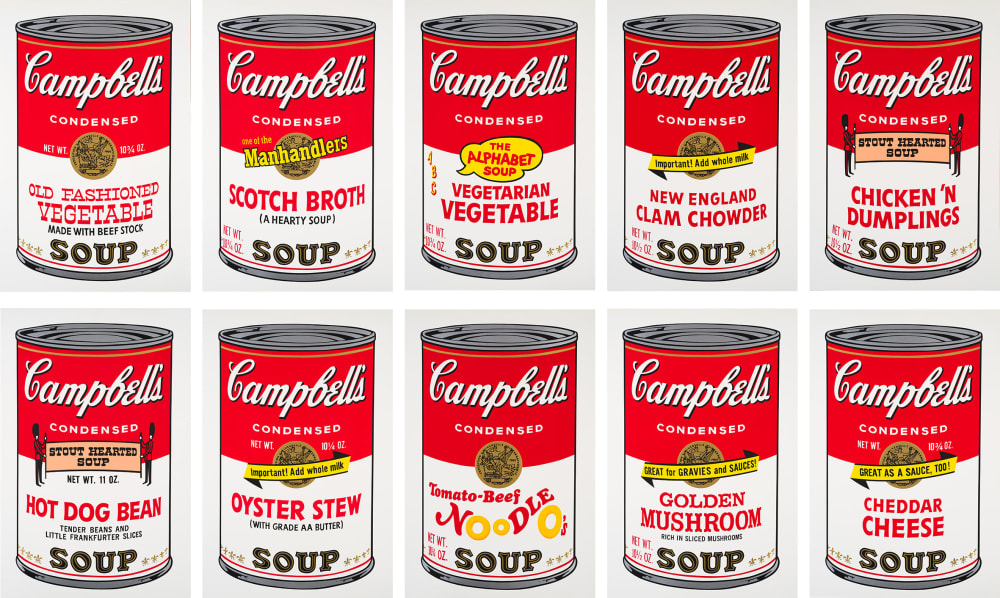 Joseph Balaguer
Joseph Balaguer's paintings are in dialogue with Warhol's achievement of immortalising the disposable consumer product through eluding to the short life span of a Campbell Soup can. Balaguer's paintings invert a traditional mode of oil painting, the still life. From the 17th century, painters represented inanimate objects under dramatic light contrasts both as a demonstration of their technical virtuosity and to deliver meaning through the symbolic associations of the subject matter represented. Traditional still life painting frequently served as momento mori, reminders of the passing of time and the inevitability of death. Balaguer revives this tradition with modern objects. Whilst in the 17th century, painters used an hourglass, a skull or a candle, that has recently gone out, as momento mori, Balaguer uses old light bulbs, stovetop coffee makers (the likes of which are increasingly replaced by more modern devices) and opened Campbell's Soup cans. The utility of these objects has expired. In Balaguer's paintings, the Campbell's Soup can's status as a temporal item, that is quickly consumed and disposed of, is restored.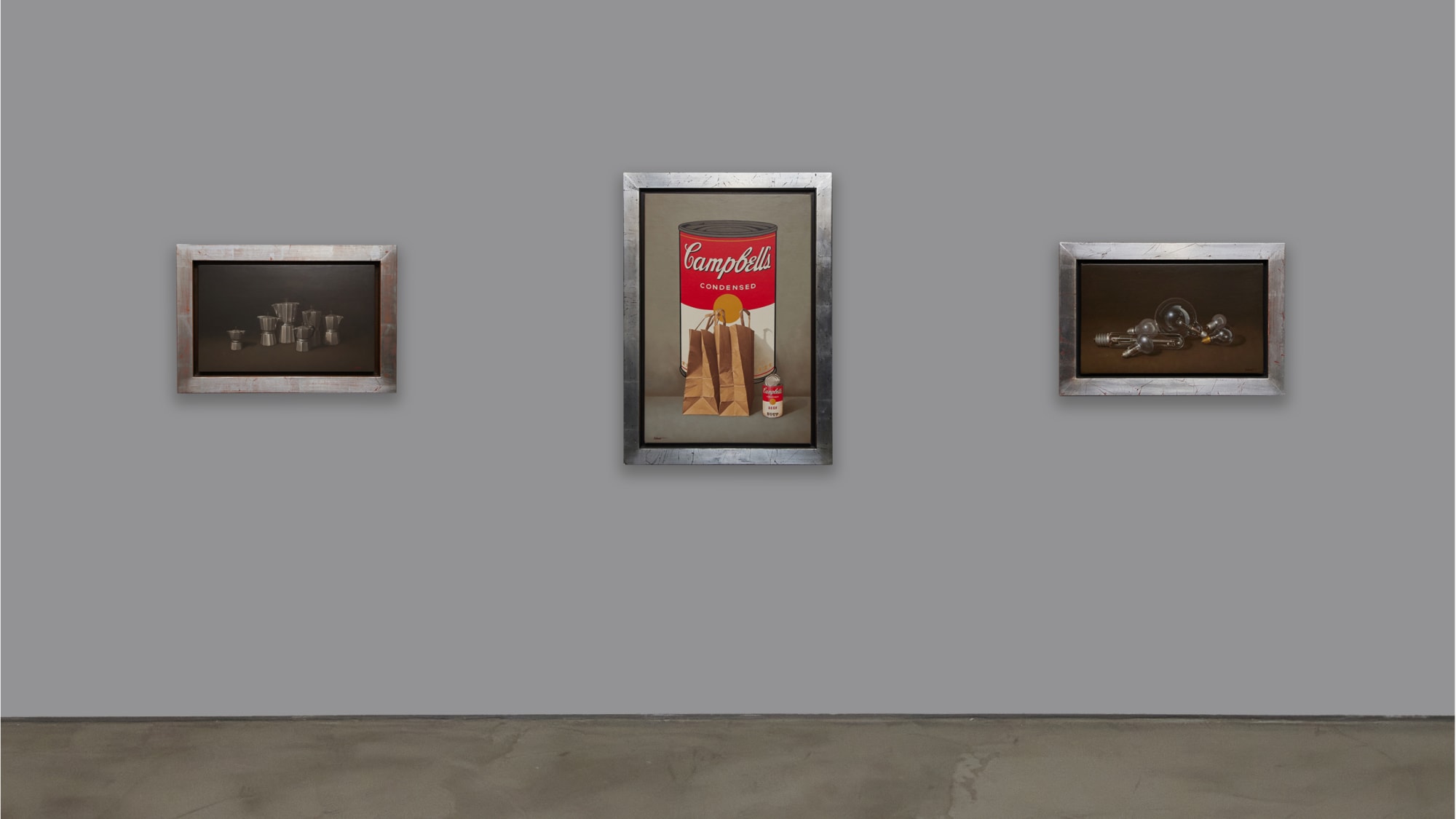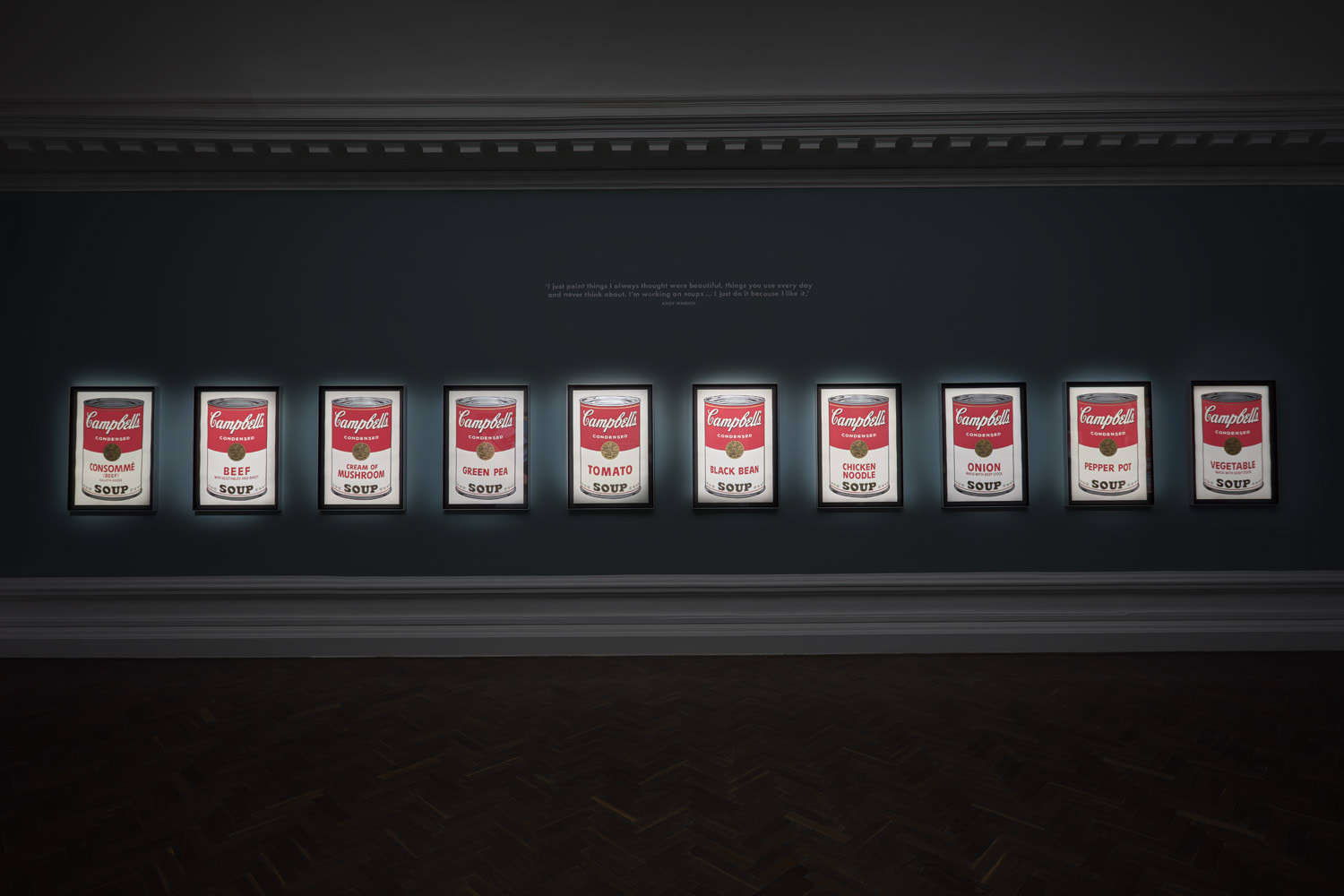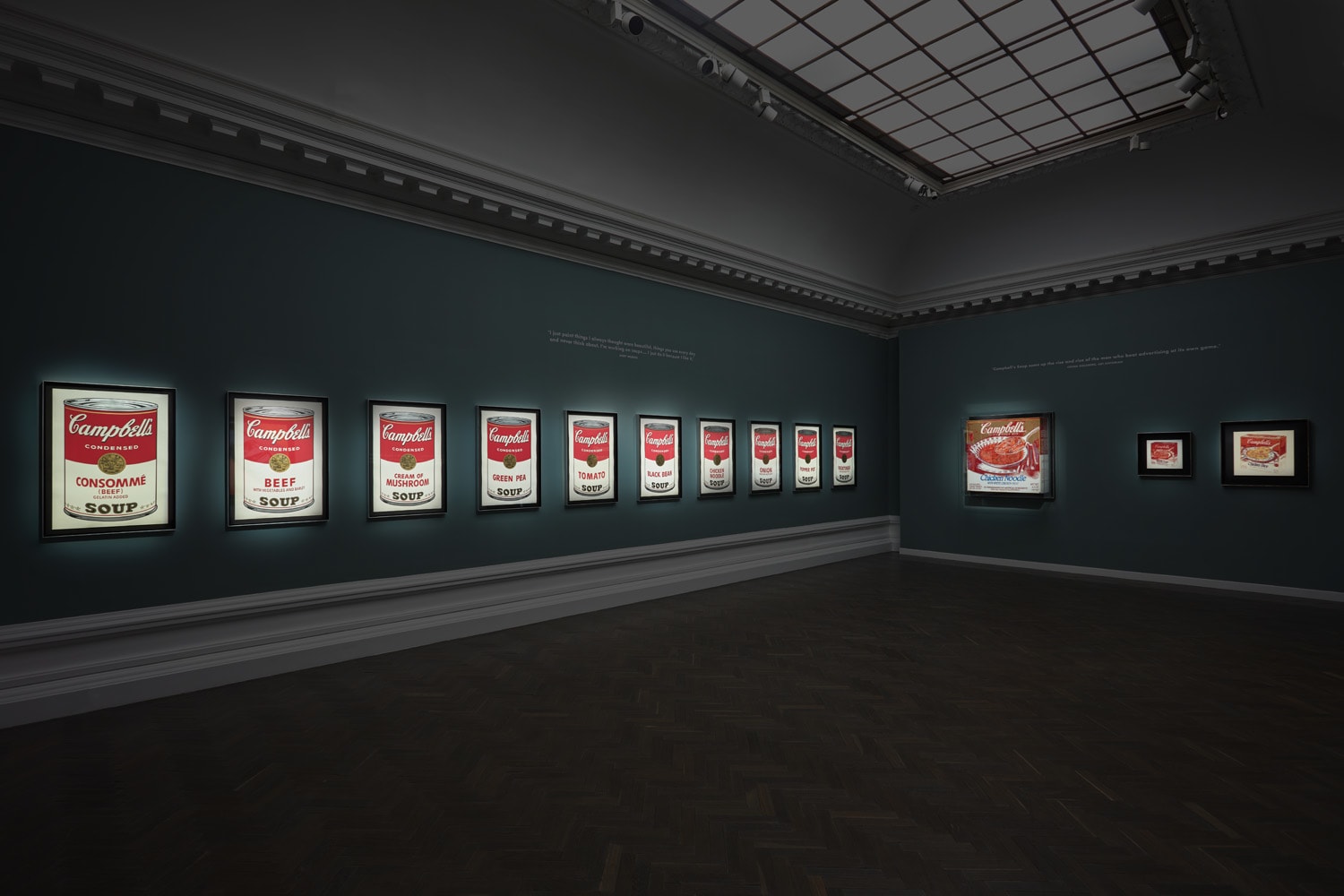 'Pop art is a return to 'conceptual' painting ... If you take a Campbell soup can and repeat it fifty times, you are not interested in the retinal image. What interests you is that concept that wants to put fifty Campbell soup cans on a canvas.'
Marcel Duchamp