dvavavadv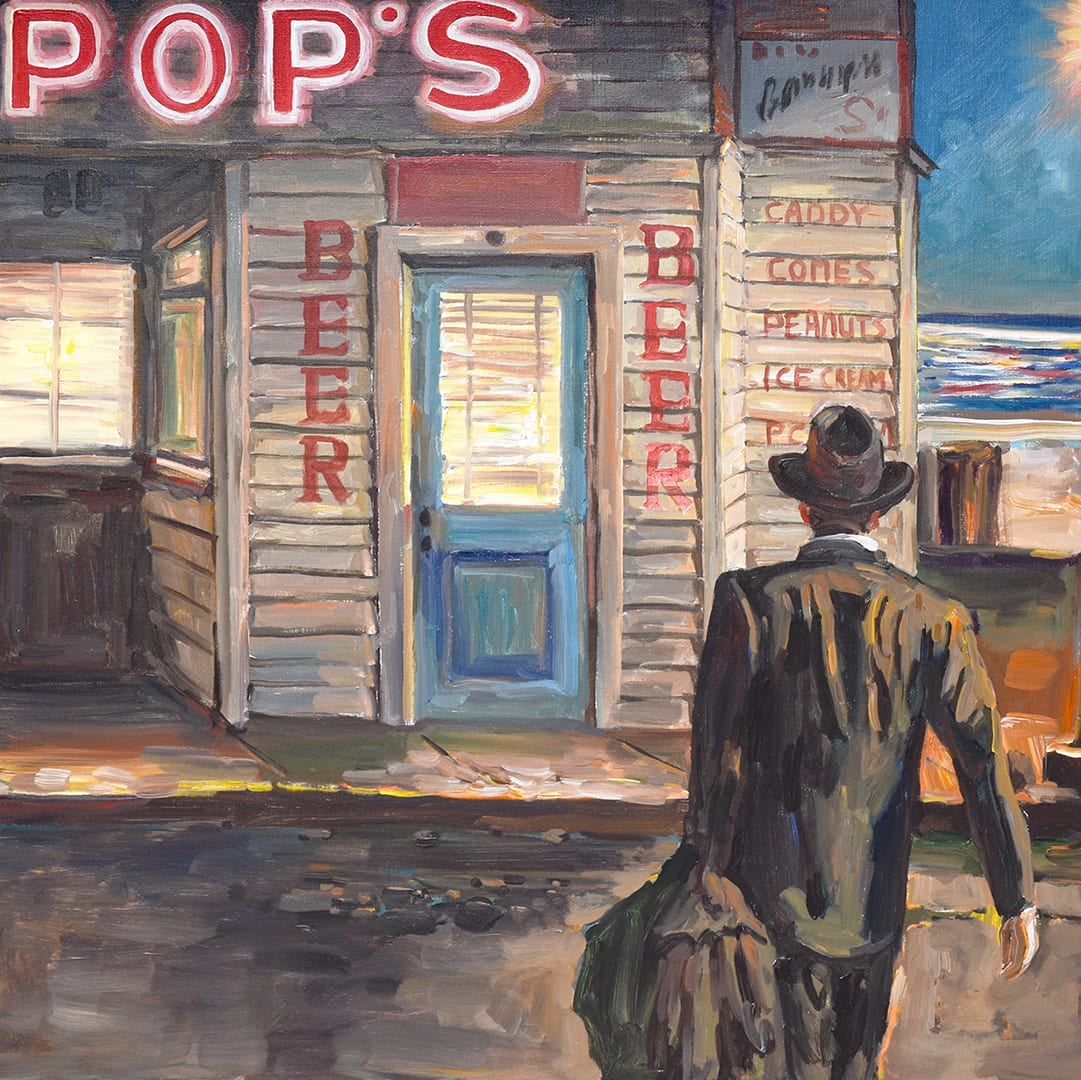 19 October—28 November 2022
This month Bob Dylan returns to the UK to perform live for the first time in over three years. In commemoration of his sell-out Rough and Rowdy Ways tour, Halcyon Gallery are proud to present a selection of paintings, lyrics & drawings and ironworks.
'Kick your shoes off, do not fear Bring that bottle over here'
Bob Dylan, I'll Be Your Baby Tonight, 1967
Bob Dylan is a worldwide cultural icon who has been inspiring audiences for six decades. Through music, words and art, Dylan remains restlessly creative, continually reinventing himself and challenging his audience in new ways. His expansive body of visual art includes works on paper, paintings, sculpture and large-scale installations, across several major series of work since 2007. Bob Dylan has been a man of vision and a man on a mission from the start. Powered by his singular genius and an indomitable will he has achieved success in every artistic form to which he has put his hand, in a career spanning over 60 years.
From the buzzing 'Coffee Houses' he played in when he first moved to New York in the early 1960s, to the more solitary and intimate bar scenes in his recent paintings, Dylan has long been inspired by bars in his lyrics as well as artworks.
Deep Focus
Dylan's latest collection of paintings, Deep Focus (2020–21), draws on the documentary candour of photography and film, as well as their ability to manipulate reality through cropping and framing. The title of the series refers to a cinematic technique that communicates narrative through the foreground, middle, and background, rather than focussing on one visual plane over another. Dylan's cinematic references result in evocative, often mysterious, compositions suspended between life and theatre, while conjuring a distinctly tangible pictorial experience.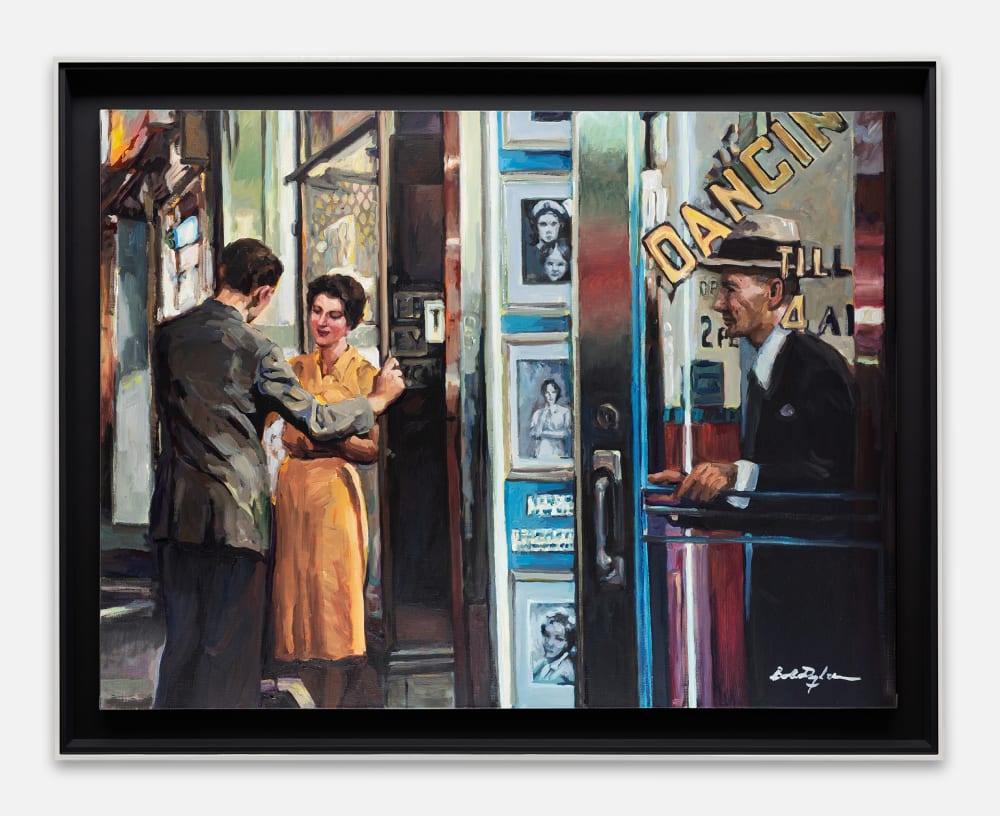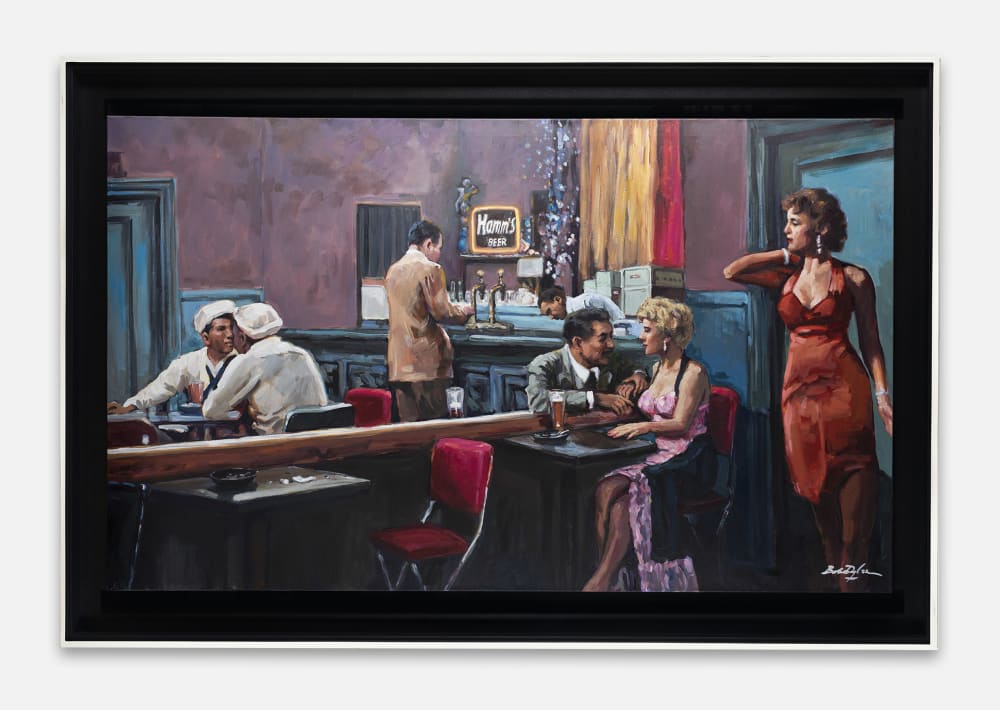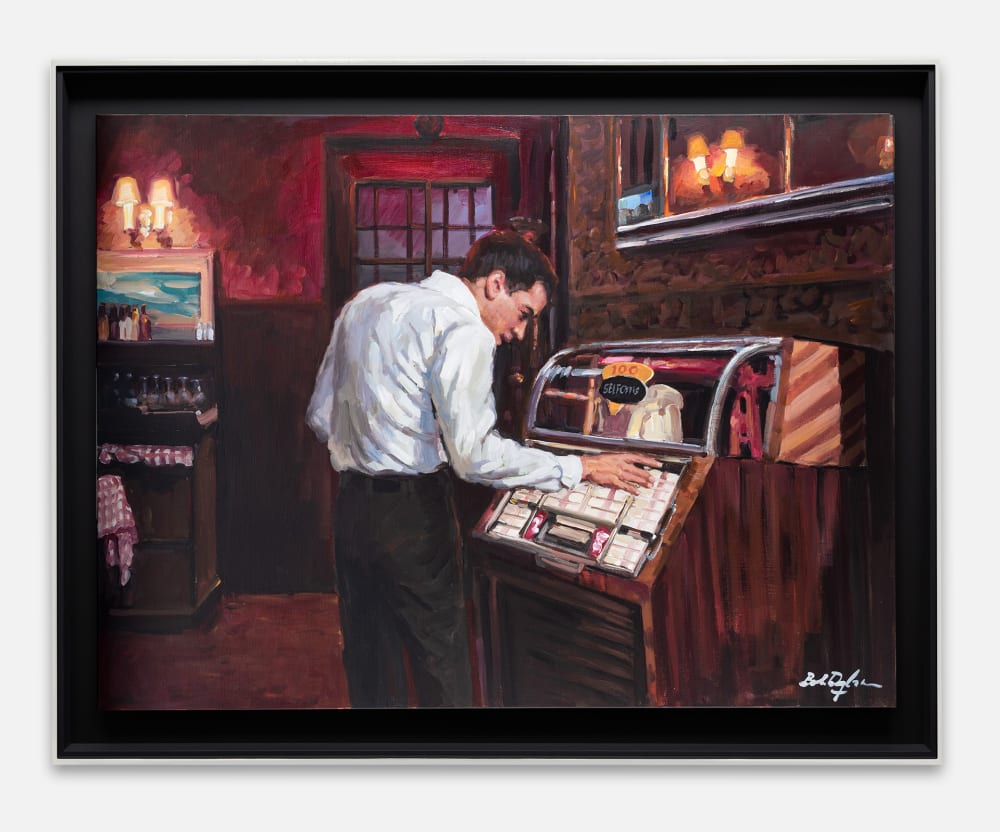 'All these images come from films. They try to highlight the different predicaments that people find themselves in. Whether it's James Cagney or Margaret Rutherford, the dreams and schemes are the same—life as it's coming at you in all its forms and shapes.'
Bob Dylan, Deep Focus, 2021
Beaten Path
The Beaten Path is a remarkable, unfolding portrait of the American landscape. Through sketches, watercolours, and acrylics, Dylan plots a visual journey across the United States, finding beauty in the overlooked locations that form the backdrop of daily life. Presented as a collection, Dylan's goal to depict the American landscape as 'how you see it while crisscrossing the land and seeing it for what it's worth,' is fully realised. The artworks offer fleeting glimpses of downbeat motels and all-night diners, abandoned fairgrounds and vintage cars, urban tenements lit by streetlamps. Often punctuating these scenes is the road—highways rolling endlessly toward the horizon—a theme central to Dylan's creative output and embedded in the art, literature, and music of America. The Beaten Path emerges from this cultural heritage, a product of a patchwork of sources, stitched together by Dylan's gift for capturing the essence of his country's life.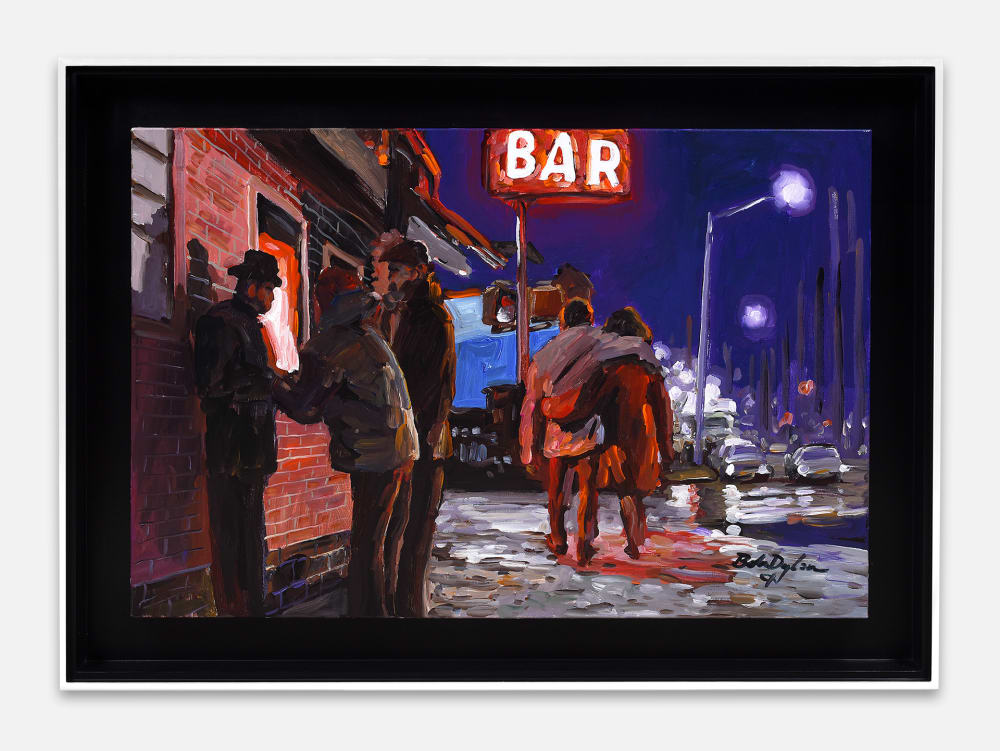 'I believe that the key to the future is in the remnants of the past. That you have to master the idioms of your own time before you can have any identity in the present tense. Your past begins the day you were born and to disregard it is cheating yourself of who you really are.'
Bob Dylan, The Beaten Path, 2016
Lyrics and Drawings
Mondo Scripto features some of Dylan's most renowned lyrics, handwritten in pen on paper and each accompanied by a corresponding graphite drawing. They demonstrate a direct engagement between his visual art and his songwriting. Dylan's lyrics can be oblique or straightforward, elevated or conversational. He is a master of the songwriter's craft. Dylan returns to songs again and again – tweaking and reworking them. In live performance, he often presents a new version of a well-known song. For Mondo Scripto, some songs have had a few lines changed, while others have had verses completely rewritten. The pencil drawings continue this dialogue between past and present, fixed and fluid, conducted by an artist who changed the relationship between music and words forever.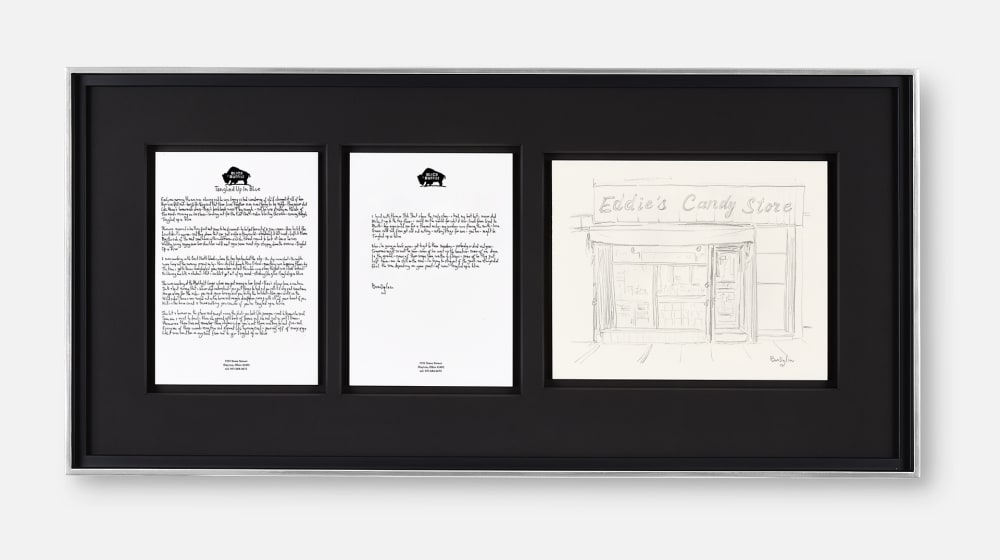 'She was working in a topless place, And I stopped in for a beer, I just kept looking at the sight of her face, In the spotlight so clear'
Bob Dylan, Tangled Up In Blue, 1975
'Pistol shots ring out in the barroom night, Enter Patty Valentine from the upper hall, She sees the bartender in a pool of blood, Cries out, My God, they killed them all!'
Bob Dylan, Hurricane, 1976
Ironworks
Growing up in an area known as the 'Iron Range', Dylan was surrounded by industry during his childhood. Reclaimed by the artist, the tools of the past now adorn gates, screens, furniture and wall hangings. With their repurposed parts given a new function, the Ironworks retain both the rawness and the history of their origins. Thse bar stools and table are carefully crafted, and contain symbols, jokes and allusions, they are both decorative and functional.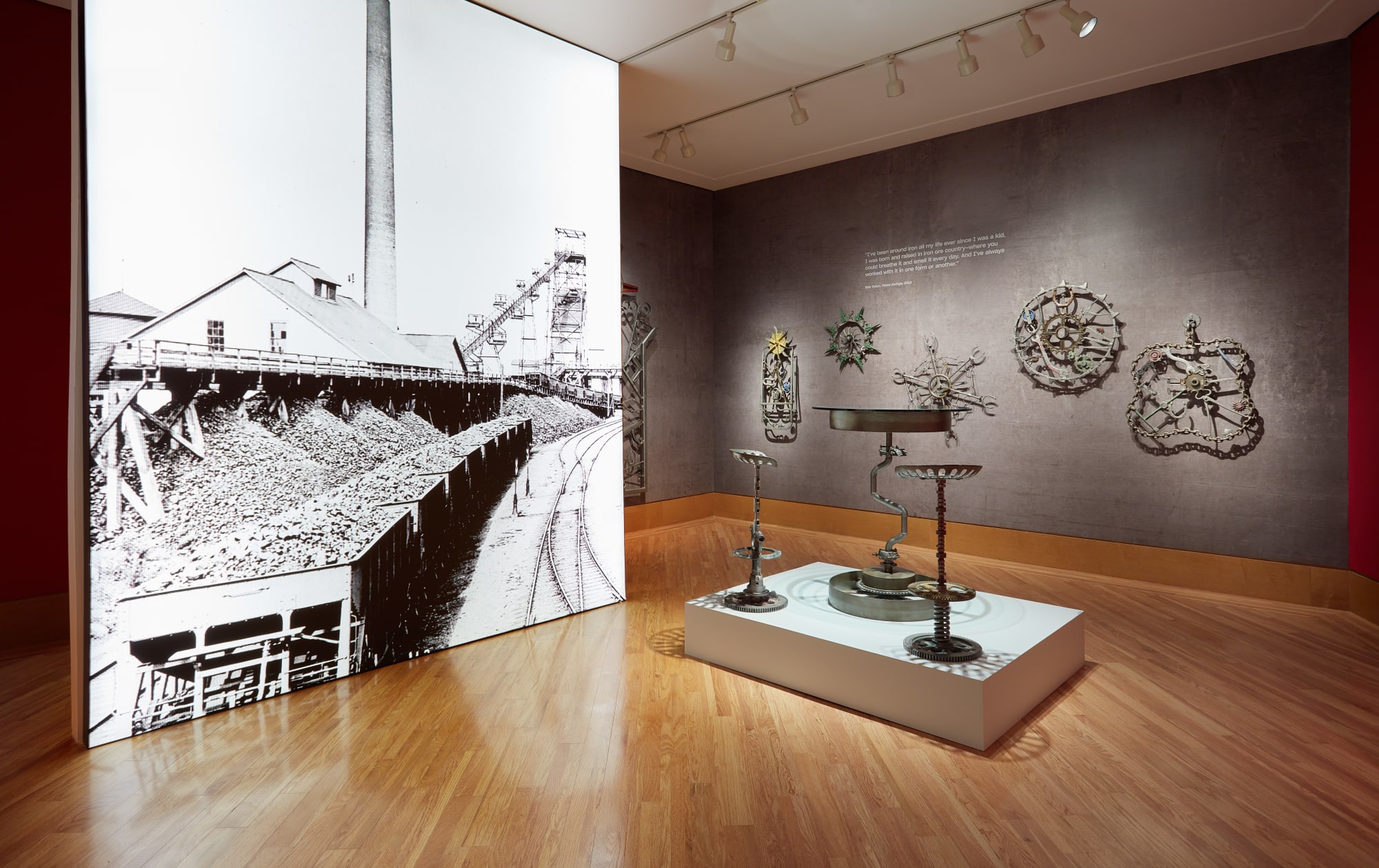 'The whole world's a bottle, And life's but a dram, When the bottle gets empty, It sure ain't worth a damn.'
Bob Dylan, 'Moonshiner', 1963